If there's one thing Carolina Hurricanes fans know about Ron Francis, it's that he's precise. He knows what he wants when he wants it and he's not afraid to go against the grain to get it. Since becoming the club's general manager in 2014, Francis started to rebuild the team and he's already having a huge impact.
His approach to rebuilding differs from the typical rebuild structures we're used to seeing in the NHL. Instead of aiming for the big goal scorers first, he's taken a less aggressive approach by focusing on defense. Francis has been present for three drafts as general manager now, and in each one he's designated the first selection to a top-tier defenseman:
2014 Draft: No. 7, Haydn Fleury
2015 Draft: No. 5, Noah Hanifin
2016 Draft: No. 13, Jake Bean
With current defensemen like Justin Faulk, Ryan Murphy and Jaccob Slavin, Francis is filling in his defensive depth chart pretty well. However, in order to make that jump to the playoffs, he'll need to add some elite scorers to the mix. This is where things are going to start getting really interesting, really soon.
Hurricanes' Pool of Prospects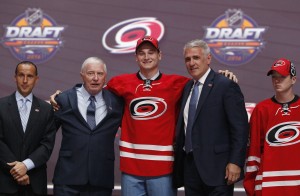 Coming through the Hurricanes' prospect pipeline are forwards Valentin Zykov (selected at No. 37 in the 2013 Draft) and Brock McGinn (selected at No. 47 in the 2012 Draft). Thankfully, the 2016 Draft yielded offensive fruit in the first round when the Hurricanes selected Julien Gauthier at No. 21. Gauthier is already a big boy, weighing 225 pounds with a height of 6 feet 4 inches. His size may even give him a crack at the NHL level beginning 2017-18.
Based on the 2015-16 season statistics, current forwards Jeff Skinner and Lee Stempniak are tied for most points-per-game, at 0.62 (this does not include stats from 2016-17). This isn't all that high, though, especially when you compare it to other teams. Furthermore, Skinner and Stempniak haven't had consistent point-production growth over the last five years. In fact, if we look at the Hurricanes' current lineups, not a single player has consistent point-production improvement over this same time span. However, if we look at improvement since Francis assumed general manager responsibilities, we'll start to see improved point production in all lines except the fourth: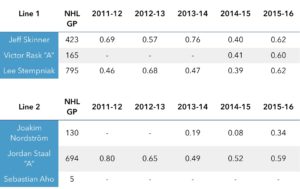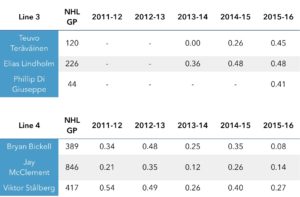 ---
Complete Hurricanes Coverage From THW
---
The Managerial Behaviors of Ron Francis
http://gty.im/487210523
As general manager, Francis has deliberately chosen high-pick defensemen. He waited patiently to trade Eric Staal. He didn't commit mass promotion of prospects to the NHL immediately after last year's trade deadline. His behavioral patterns are distinctively different than others in this same managerial position, especially when comparing management at the Toronto Maple Leafs.
The Leafs embarked on this same rebuilding journey only two weeks prior to the Hurricanes and their differences are remarkable. Admittedly, the Leafs exhibit fewer patterns. For example, they only drafted one defenseman at the 2014 Draft, but at the 2015 Draft, they alternated defense picks to every other selection. Their 2014 and 2016 Draft classes were clearly focused on selecting higher-pick forwards. They weren't patient to trade Phil Kessel and they did promote prospects to the NHL on a massive scale immediately after the trade deadline.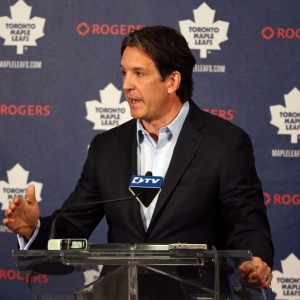 Since Francis became the club's general manager, the Hurricanes have made 13 trade transactions with eight different clubs. Since Brendan Shanahan became the Leafs' president and alternate governor, the Maple Leafs have made 23 trade transactions with 13 different clubs.
Of course, the list of differences continues, but these differences don't make one better than the other. After all, it's been five games into the 2016-17 regular season, and both teams have only won one game each.
The behaviors demonstrated by management in both clubs begins to paint a picture of their varying personalities. They may also reveal future behaviors of the franchises, which could shed some insights on the next likely direction their rebuilds will take. For the Hurricanes, it seems fitting for the focus to shift from defensive depth to raising overall point production. Could Francis have a secret system waiting to be deployed? Perhaps this year will be spent scouting for an elite goal scorer, or maybe even two? Maybe he has a yet-to-be-known gift of scouting for hidden gems. It's only a matter of time before the truth comes out.
What I can't wait to find out is who's going to come out on top; the Hurricanes or the Maple Leafs?