Cam Talbot is not is not in the same conversation as Braden Holtby or Carey Price in fantasy (or real) hockey. Cam Talbot is not a goalie that might be taken in the first round of a fantasy draft, with an ADP of 151.8 in Yahoo leagues, which is the 26th goalie. In ESPN leagues, Talbot fell to an ADP of 175.9, good for the 24th goalie spot. This is for no other reason than being the starter for a team that, in recent history, has been near the bottom of the standings with regularity. Nothing about Cam Talbot screams fantasy value, even with the generational talent, Connor McDavid, sharing the ice. But by the end of this year, Cam Talbot will be a top-five fantasy hockey goalie.
Edmonton: Fantasy Hockey's Graveyard?
In many types of fantasy hockey leagues, any Edmonton Oilers' goaltender has been more of a liability than as an asset. The team has struggled to win games, and part of the problem is the amount of goals against. This hurt Oilers' goalies, but subsequently hurt the Oilers' skaters as well. Be it a rough save percentage or an abysmal plus/minus, only the top few players from Edmonton have had much value. This is Edmonton's fantasy renaissance.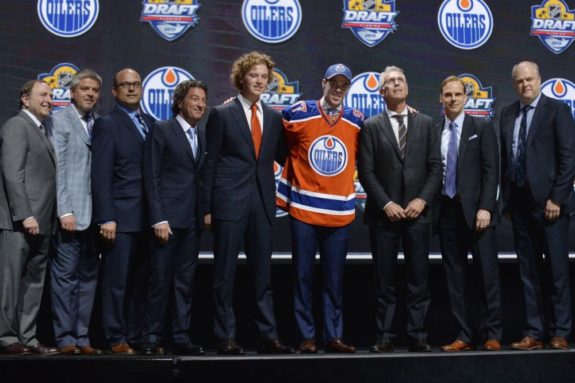 The addition of Connor McDavid cannot be overstated, but while he dynamically changes the team, other additions in recent years do show reasons for hope. While their blue line is still lacking, there are reasons for hope for fantasy owners this year. I don't intend to argue that the Oilers will contend for the Stanley Cup, or even that they will make the playoffs, but the ingredients are ripe for Cam Talbot to have his best year yet. The question isn't "Will Cam Talbot succeed?" The question is closer to "How elite can Cam Talbot become?"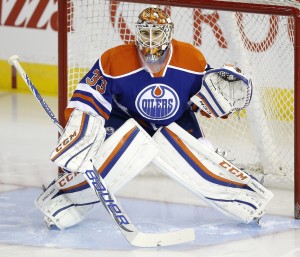 Good Company
Per Corsica Hockey, Talbot is the third best goalie in the league when ranked by adjusted save percentage out of goalies with more than 5,000 minutes played since 2013. The adjusted save percentage takes into account the quality of shot and while your fantasy league won't have this as a category, it should be very heartening to hear that Talbot is only beaten out by Carey Price and Henrik Lundqvist. Yeah, Talbot has a better Adj.FSv% than Braden Holtby, Cory Schneider, Martin Jones and more.
Talbot also is second in medium danger save percentage and second in high danger save percentage. With this in mind, we can assume he at least should perform averagely, if not far above average.
Can We Get a Little Help?
Maybe you're thinking that by being on an Oilers team with a shaky d-corps, and many goalies have struggled in Edmonton, that Talbot won't be as successful as his stint in New York. Among goalies who have played over 500 minutes for Edmonton since 2013, Talbot ranks first in both save percentage and adjusted save percentage. He'll be fine. He also is well above the league average save percentage during this time frame
So Talbot will be a decent goalie at worst for Edmonton. He should post above average stats, and the few areas of concern might be in GAA. This will depend on the Oilers' success, as well as their ability to stay healthy.
Signs of Things to Come
With a 5-1-0 start to the season, it appears they will have at least a little more wins than previous years. They haven't made the playoffs since 2006, and they may still miss this year, but they should be expected to get a decent increase in wins, and a shut-out at the Heritage Classic, where Talbot and the Oilers blanked some offensive powers such as Blake Wheeler and Patrik Laine.
---
Complete Fantasy Hockey Coverage From THW
---
Talbot and the team will have a long season with lots of learning experiences for their young roster, but Talbot should continue to grow in his role. His team has the potential to greatly improve, and Talbot himself has the ability to put up some great numbers. While I didn't rush out and grab him in the first round of my draft, I think he may well end up being a top-five fantasy goalie this year. For keeper leagues, I think Talbot has even more value as he has a few more years on his new contract and the Oilers will improve in the next few years, not regress. They may be a very dangerous team, and Talbot may be in similar conversations as the elite NHL fantasy goalies.