Ron Francis won the hearts of Carolina Hurricanes fans the moment he opted to come back to the franchise he started with, but in a brand new city. He again took reigns of the organization, leading them to the first Stanley Cup Final in Carolina Hurricanes history. Now, he's continuing to build that reputation and legacy as a methodical, patient, and smart general manager, making sure his 'Ronnie Franchise' monicker will never be questioned.
Recent Canes Commentary – Hurricanes End Preseason With Bang
There are many honorable qualities about Ron Francis: hard work, class, talent, selflessness, leadership, and one of the highest hockey IQs around. His selflessness led him to become one of the most prominent playmakers in NHL history, with only Wayne Gretzky leading him in assists. His hockey smarts give him the ability to pinpoint potential and a skillset in players that specifically work with the team he and Bill Peters are trying to build.  Francis has been very successful drafting players and bringing those players up through the system as well as taking advantage of other teams' salary cap problems.
Drafting Depth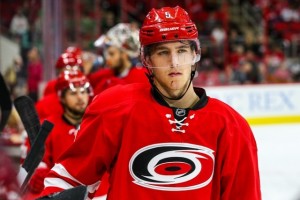 Since being named GM in Apr. 2014, Francis has made a splash in the prospect pool. He drafted Haydn Fleury, Lucas Wallmark, Warren Foegele and Alex Nedeljkovic that year. At the 2015 NHL Entry Draft, he snagged Noah Hanifin, Nicholas Roy, and Sebastian Aho. Francis managed to use his 10 draft picks to his advantage in the 2016 Draft, selecting Jake Bean, Julien Gauthier, and Janne Kuokkanen, while using another draft pick to obtain two players in a trade.
Francis' decision making as general manager has paid off as the Carolina Hurricanes won the Traverse City prospects tournament, scoring four or more goals in each game. The team tallied a 6-4 victory over the home-state Detroit Red Wings in the finals. All of the aforementioned draft picks were on the roster.
Last season the Hurricanes had four defensemen they drafted over the years in the lineup including Justin Faulk, Brett Pesce, Jaccob Slavin, and Ryan Murphy. This is a very strong defense corps heading into the future. No other rebuild compares to what the Hurricanes have on defense. In a couple years as all these prospects are panning out, there's a good chance some could become trade bait.
Making Moves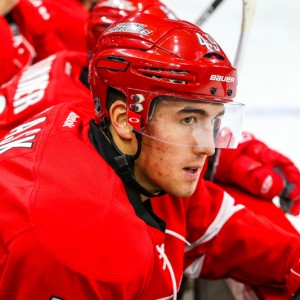 Francis managed to use a 2016 second-round draft pick and 2017 third-round draft pick in order to get former Stanley Cup Champions Teuvo Terevainen and Bryan Bickell and took advantage of the Chicago Blackhawks' salary cap woes once again.  He was able to add Kris Versteeg, Joakim Nordstrom in 2015 and Andrej Nestrasil in 2014 at a low price too.  Nordstrom and Nestrasil joined Jordan Staal on the top line last year and shut down opponents not allowing a goal in 19 consecutive games.
He's also managed to bolster the lineup with size, something the franchise needed, by signing veteran forward Lee Stempniak and Viktor Stalberg to short-term contracts in free agency this offseason.  The two signings also gave the Hurricanes some extra experience.
Francis has also made decisions that might be unpopular with the fan base such as trading Eric Staal, although it didn't appear like the team was moving in the right direction with him as captain; something Jim Rutherford likely wouldn't have done. He also re-signed Cam Ward to a two-year contract. Ward may not be the goaltender he once was, however, he had his healthiest season last year and didn't let many soft goals in.  Ward is also the last remaining player to have a taste of the postseason atmosphere in Raleigh.
From the THW Archives – Canes Tenuous Goalie Situation
Throughout the rebuilding process, Francis has kept his word of building from the net out. Eddie Lack had a shutout and two wins against the Chicago Blackhawks last year, which should give some indication he's capable of winning big games if the coaching staff has enough faith in him. On the other side, his record and Goals Against Average was subpar.
The biggest aspect of this rebuild, though, is putting the proper coaching staff together. Bill Peters was the best person for the job and has consistently improved each year. It seems clear that Peters and Francis have great communication and a good working relationship. With Rutherford as GM, Kirk Muller and Paul Maurice let Rutherford handle the roster and they would do what they could with it. Peters and Francis are engulfed in the system in place and find players that fit that system. It's only time before the areas that need tending to are dealt with and this team is consistently in playoff contention.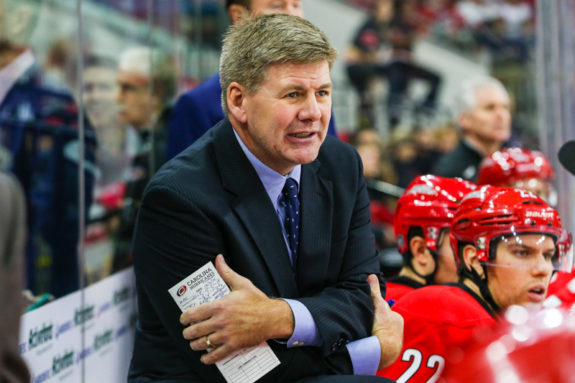 What's Next?
Despite Francis' building from the net out working so far, it's a slow and steady process. For the Hurricanes to really make that jump to the playoffs, they need some elite scoring up front.
The Hurricanes shiny forward prospect, Victor Rask, was drafted in the 2nd round.  Jamie Benn, the Dallas Stars' leading goalscorer, and former Art Ross Trophy winner was drafted 129 overall in the 5th round.  It's not a knock on Rask or the management, however, the only forward drafted in the first round since Jeff Skinner was Elias Lindholm, and he hasn't shaped out to what we thought he might(at least so far).  Although there are diamonds in the rough like Benn, the Hurricanes won't get what they need in the middle of the pack.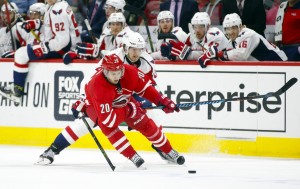 Until the Hurricanes get some elite scoring up front, this may be a team that can squeeze into the playoffs, but they won't make it very far. It's time to bring out the boldness in trades and trade up for a top pick in the draft or make a blockbuster trade because Skinner can't take all the grunt work.
However, Aho could end up being the player they're looking for as he looks to get his first crack at the NHL this season.
"It's been a long time since we've had a buzz about a player like this," Francis told the News and Observer.
Related – Hurricanes Sign Sebastian Aho to ELC
What makes Francis so perfect for the position of general manager is the fact he has been in the front office and behind the bench after an extraordinary playing career as Associate Head Coach, Assistant GM, and Director of Player Personnel.  He understands what it takes to make a franchise successful at every level of the sport.
The franchise is moving in the right direction, but there is still work to be done.  Making sure the right goaltenders and goal-scoring forwards are in place for the future would make this Hurricanes team playoff bound for years to come.
Matt Krombach is a current Electronic Media/Broadcasting student at Appalachian State University. He has covered the Carolina Hurricanes for CanesCountry.com since September 2013, writes for App State's newspaper the Appalachian, and works for Appalachian State's student-run WASU Radio. In the summer of 2016 he was an intern for the David Glenn Show, the largest sports talk show in North Carolina.