I recently read an article from James Mirtle on the dwindling Russian influence in the NHL, which over the last few years has been evident. Some argue it is because of the lucrative contracts Russian oilmen can afford to hand out to the nation's elite, keeping them in the Kontinental Hockey League. Mirtle, though, takes it one step forward, divulging on the possible 'care-free' attitude some players from Russia and the former Soviet states exhibit. Though as Mirtle mentioned, and I agree, it is not fair to lump all players from this eastern European region together.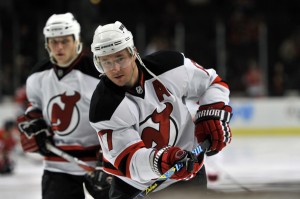 As a New Jersey Devils fan I have heard the criticism of Ilya Kovalchuk. After a tough stretch of games it is always a question of his attitude and negative body language. Yet his coaches and teammates are the first to defend him, saying Kovalchuk is one of the hardest working players on the team. Mirtle gave similar praise to Nikolai Kulemin and Mikhail Grabovski of the Toronto Maple Leafs. Also, Washington Capitals star Alex Ovechkin has come under similar scrutiny for lackadaisical effort from time to time.
The most recent case of the 'care-free' attitude shown by Russians is Alex Radulov and Andrei Kostitsyn staying out past curfew and being suspended for games three and four of Nashville's playoff series with Phoenix. Currently living in Moscow and being exposed to Russian culture, I can see how this incident could bring about that type of negative criticism. Whether it is warranted or not is for you to decide. I will say, though, that many Russians give off that 'care-free' vibe.
Once the bitter cold of a rather mild Russian winter gives way to spring time sun, boulevards are packed with street vendors selling everything from wood carvings to the shirt off their back and self-proclaimed musicians rocking out with a guitar in one hand and a beer in the other. Each one is making casual small talk as they effortlessly tour around town.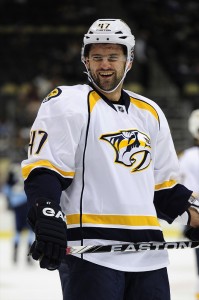 As mentioned above and by many other hockey writers, the KHL does have an impact on the lack of players from former Soviet states in North America. However, it might be worth mentioning that hockey arguably plays second fiddle to soccer, or football as the Europeans call it, in Russia.
Every Saturday the city is crowded with police prepared to usher fans to the nearby pitch for the day's matchup where thousands pack the stadium. Alcohol sales stop hours before the game in an effort to prevent any violence and lines at the local grocery store are out the door as people load up on food for the event. Hockey is not afforded the same attention, as several of the KHL games I have attended have limited attendance and less than raucous clientele.
Maybe the perception of a select few Russian players cast created the negative stereotype, maybe the KHL's impact on North America is bigger than it may seem and maybe the culture and way of life in Russia plays a role in developing the habits of future Russian hockey players. One, two or all three of these could give an explanation into the perception North America has of Russian players. But one thing is for sure, it is not fair to lump everyone together because of the missteps of a select few.