This year, the San Jose Sharks are celebrating their 25th anniversary season. Being a relatively young franchise, they don't have much of a history in terms of Hall of Fame players. Rob Blake and Jeremy Roenick each played only two seasons with the Sharks at the end of their storied careers.
Igor Larionov was a fan favorite in the early 1990s (Sharks were born in 1991) but he only played in 97 regular season games over parts of three seasons with San Jose. Jeff Friesen was one of the flashiest offensive young players in the early years, but he started to tail off and was part of the trade for Teemu Selanne back in 2001. The great Finnish Flash only spent two years (both down years for him) with the Sharks.
There is also future Hall of Famer Ray Whitney, who started his career with the expansion Sharks as a rookie through the mid 90s, but he actually got better as he got older playing with other organizations. There are also long-time 90s defensemen Marcus Ragnarsson and Mike Rathje, who were serviceable players for a long time but neither were especially gifted offensively.
Current players like Marc-Edouard Vlasic and Joe Pavelski are actually charging up the ranks in franchise games played, but do they make the cut? Or are there a couple of players from the past that still bump them off the mountaintop? Without further ado, my take on what the Sharks Mount Rushmore should look like.
Patrick Marleau
Yours truly has always wanted more out of Patrick Marleau. My biggest beef with No. 12 is that for a guy listed at 6 feet 2 inches, 220 pounds, he doesn't impose his will physically often enough. Instead of driving the net with a power move, he often slams on the breaks after entering the offensive zone and looks to dish. However, those are really just petty issues because you cannot replace an annual 30-goal scorer that never gets injured. The career Shark hasn't missed a regular season game since the 2008-09 season. The Sharks' No. 2 overall pick back in 1997 is far and away the franchise leader in games played with 1, 329 and counting, over 500 more than second-place Joe Thornton.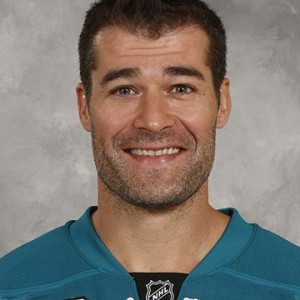 Another player who got better with age, Marleau started to thrive in the mid 2000s and before last season the Saskatchewan native had scored the equivalent of 30 goals (lockout-shortened season) in each of the previous six seasons. He is just 12 points shy of his 1,000 point and his 456 goals currently rank him 56th all-time. Like the next player to go on the Sharks Mt. Rushmore, Marleau should be a future Hall of Famer. His 87 game-winning goals rank 19th all-time, ahead of guys like Joe Sakic and Mario Lemieux and just four behind Wayne Gretzky. Likely by the time this season is over, and definitely by the time his career is over, Marleau will have scored more career game-winning goals than the greatest player of all time.
Joe Thornton
Arguably one of the top-10 passers of all-time, Joe Thornton currently sits 19th all-time with 901 assists. Thornton turned 36-years old in July and a conservative estimate is averaging 40 assists per season until he is 40-years old. Five more seasons of averaging 40 assists (he had 49 last year and 65 the year before), that equates to 200 more assists. Doing the math, those 1,100 assists would end his career either sixth or seventh all time depending on how much longer Jaromir Jagr plays. Top-10 in a category as big as assists should be a slam-dunk first-ballot Hall of Famer.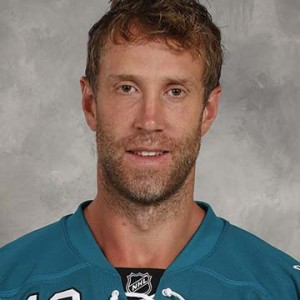 Thornton has done a large portion of his damage to other teams while with the Sharks. His ability to stay healthy has helped him become second in Sharks franchise history in games played. The London, Ontario, native has appeared in 753 games as a Shark, racking up 805 points. Thornton's also been far better in the playoffs than given credit for. Most outsiders poke fun at Thornton and Marleau for playoff flops but Thornton's playoff points per game rate is higher than the likes of Pavel Datsyuk, Patrice Bergeron, Daniel Sedin and Jeff Carter.
Owen Nolan
If you grew up a Sharks fan in the 90s, Owen Nolan was likely your favorite player. My friends and I growing up would mimic Nolan's famous called shot in the 1997 All-Star Game while playing street hockey. Nolan's ability to score, hit and fight made him a big time fan favorite. His 206 goals as a Shark rank him third behind just Marleau and Pavelski. For his career, 422 goals has him sitting at 76th all-time. Nolan was the heart and soul of the Sharks teams in the late 90s-early 2000s that battled the Dallas Stars and St. Louis Blues in the playoffs.
No Sharks fan will soon forget the 2000 first round upset of the Blues, winning Game 7 on the road. The Blues were the President's Trophy winners and predicted to blow the Sharks out of the water. San Jose actually did get blown out in Game 6 at home, by a score of 6-2. Team Teal regrouped though and ended up staking themselves to a 2-0 first period lead in Game 7 with this memorable goal right at the end of the period.
Evgeni Nabokov
Those who know me personally are well aware of my frustrations with the best goalie in franchise history. At the end of his run with the Sharks, Nabokov was overused by the coaching staff and he struggled in the postseason, particularly in the 2009 upset loss to the Anaheim Ducks. However, from his Calder Trophy-winning season in 2000-01, all the way through 2007-08, Nabokov was phenomenal. Most notably, Nabokov shined during the franchise's first ever run to the Western Conference Final. Nabokov posted a brilliant .935 save percentage during the 2004 playoffs. To this day the Sharks have never gotten further than in 2004.
Nabokov's .912 save percentage as a Shark is actually significantly lower than Antti Niemi's .917, but Nabokov played nearly twice as many games behind teams that weren't as good in front of him. Nabokov's longevity and knack for unbelievable saves made him a huge hit among the fans. His flexibility was off the charts, allowing him to get from post-to-post and save the Sharks' and sometimes his own bacon.
Marleau, Thornton, Nolan and Nabokov, that would be my Sharks Mt. Rushmore. Agree or disagree with any of the choices? Leave your thoughts on who should be on the mountaintop in the comments below!