When the Montreal Canadiens signed Alexander Semin to a one-year, $1.1 million contract, they were expecting to get a player who could provide an offensive boost on one of the top-two lines. The Semin signing was well received in the offseason, as experts touted it as a brilliant low-risk, high-reward acquisition. And while the move looked great on paper, it comes as no surprise to most that the honeymoon is now over, with Michel Therrien scratching the former 40-goal scorer just a month into the season.
Semin has just one goal and two assists in 10 games this season. The 31-year-old's stats are nothing to write home about, and he certainly hasn't proven to be much of a factor in the ice time he's seen. As TSN 690 Radio's Tony Marinaro pointed out, only Alexei Emelin and Tom Gilbert have less shots on goal than Semin (among players who have played 10 or more games). That's not a very good sign for a player who was brought in for his shot and goal-scoring ability.
Having said that, it's early, and to pass judgment on Semin without giving him a legitimate chance to gel with linemates Alex Galchenyuk and Lars Eller is unfair and ultimately hurts the team in the long run.
The Canadiens are a better team with Semin on the second line, and here's why.
Lack of Depth
The Canadiens are very weak down the right side. After Brendan Gallagher, there really isn't much offensive talent there (with all due respect to Devante Smith-Pelly, Dale Weise and Brian Flynn). Mind you, Weise is off to a fantastic start, but the chances of that lasting an entire 82-game season are slim to none.
The reality is, Montreal really doesn't have a second-line right winger; that is, unless you include Semin in the depth chart. The Russian RW is a proven goal scorer with a ton of upside, and even though he's been declining over the past few seasons, his point production is still a significant upgrade over the other options the Canadiens have.
Since the 2011-12 season — the start of Semin's decline in production — Semin still averaged 1.86 points per 60 minutes at ES (even strength). No one else — other than Gallagher at 1.94 points per 60 at ES — comes close to replacing Semin's offensive output on the right side, and that's not even taking into account what Semin can do on the power play. The 31-year-old's uncanny knack for moving the puck, making plays and scoring goals makes him a true triple-threat.
However, it's not just offense that makes Semin so valuable on the second line. The Russian's offensive instincts and hockey I.Q. allow him to drive possession and control the play with ease; something he's been able to do for the better part of his career. Semin's skill set enables him to have a positive impact on his linemates as well, and while he hasn't shown up a lot on the scoreboard through 10 games in 2015-16, he has, in fact, helped his linemates at even strength.
That brings me to my next point.
Better Second Line
Simply put, the second line is better off with Semin. Since scratching Semin on Oct. 29, Eller and Galchneyuk's even-strength play has taken a noticeable drop.
Here's a bit more clarity, the #Habs cratered when Semin started getting benched, took 5 games to work it out pic.twitter.com/O0UNkc6kWx

— Andrew Berkshire (@AndrewBerkshire) November 4, 2015
The Canadiens' second line has struggled mightily to produce offensively, let alone drive possession. The trio has seen a revolving door of RWs, including Smith-Pelly, Flynn and Paul Byron, none of whom are equipped to be a top-six forward.
The second line looked more dangerous when Semin was out there, creating scoring chances off the rush and providing an excellent one-two punch with the first line.
As you can see from the video, the potential for chemistry is there. It's just a matter of being patient and giving it a chance.
Final Thoughts
It's no secret Semin isn't perfect. He has a history of criticism surrounding his work ethic and attitude, and while it's fair to be skeptical about Semin's effort, or lack thereof, it isn't fair to crucify every mistake he makes without giving him a reasonable opportunity to show what he can do. Effort and work ethic can be taught. Talent can't.
Therrien has been known to bench skilled players (i.e. Jiri Sekac and P.A. Parenteau) in place of gritty, "character" guys before. They were driven out of town because of it. He would be making a huge mistake doing the same with Semin.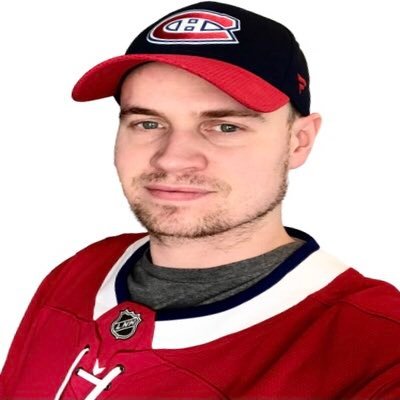 Ryan graduated from the Ryerson School of Journalism in 2015 and contributes to the Montreal Canadiens section. He has also previously worked for STATS LLC as a Hockey Reporter and the Rant Media Network as a Copy Editor.