Shayne Gostisbehere probably started his Thursday morning on a great note.
The 23-year old defenseman was named Philadelphia Pro Athlete of the Year by the Philadelphia Sports Writers Association. That award was largely a spawn of his rookie season in which he had 46 points and helped get the Flyers back into the playoffs.
The excitement, however, was probably short lived, as Gostisbehere got some shocking news from head coach Dave Hakstol later that morning.
Dave Hakstol confirms Shayne Gostisbehere is a healthy scratch tonight. #Flyers

— Frank Seravalli (@frank_seravalli) November 17, 2016
The Flyer defense and goaltending have been unbearably bad this season, but scratching the team's biggest offensive threat on the blue line is a huge mistake. Especially when his defensive play has been far and above where it was last season.
Frustration Takes Over
Frustration is really the only thing I can see behind this move.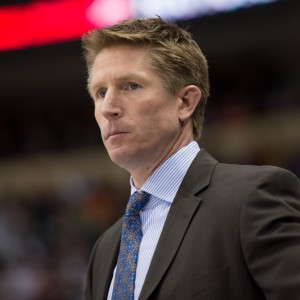 The Flyers have been one of the highest-scoring teams in the NHL this season, practically scoring goals at will. They are averaging 3.24 goals per game which is fourth best in the NHL. However, by some wild stretch, the team has actually allowed more goals against per game, sitting dead last at 3.53.
Now, if you look at those two metrics alone, the Flyers should either be very good, or very bad. Aside from the Flyers, every team in the top 10 in goals per game is above .500. Eight out of ten teams that are at the bottom of the league in goals allowed per game are below .500 (the exceptions being Philadelphia and Pittsburgh).
The Flyers are scoring like a team that should be Stanley Cup bound but are giving up goals at a rate that would make them look like the front-runners for the first overall pick.
So how does that fall back on Gostisbehere?
Here's Hakstol's reasoning behind making Gostisbehere a healthy scratch:
'It's accountability within our group,' said Hakstol. 'It's an opportunity for him to address some things within his game and an opportunity to watch the game from above which can help a young player. Beyond that, he's got to work day to day and go do the work and get ready to play two days from now.'
That's fair enough, but for a team that is struggling defensively, throwing Andrew MacDonald right back into the fire against one of the best lines in hockey may not be the smartest decision.
Winnipeg has Patrick Laine, currently the league's leading goal scorer, as well as Mark Schieifele the leading point getter. These guys possess an abundance of speed as well, and Gostisbehere is a player that can keep up with them.
It may be early in the season, but the Flyers are struggling. Scratching one of the most effective defensemen on the ice is not going to improve the team's play.
Are His Numbers Bad?
The short answer is no.
In fact, Gostisbehere's possession metrics have vastly improved since his rookie season last year, and that may be why you haven't noticed the offensive aspect of his game as much.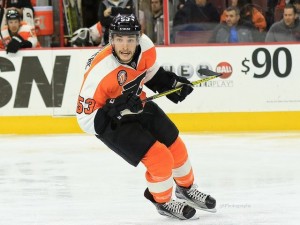 To give you an idea of how they've improved, it's important to look at Corsi-percentages. Since the NHL doesn't track time on attack, this is the next best thing. It essentially tracks the amount of shot attempts for and against while a certain player is on the ice. A percentage above 50% lets you know that the player has had more shots for than shots against while on the ice. Below 50%? That player is probably stuck in his zone a good portion of the time.
So where does Gostisbehere sit?
Last season, despite all of his offense, his Corsi-percentage was right at 50%. Nothing special, but I'd expect it to be higher considering the amount of offense he produced. His relative Corsi was -0.1 (meaning when he was not on the ice 0.1 fewer shots were fired at the Flyer net). Not anything to go crazy over. Despite his offensive play, everyone knew there was still plenty of work to be done with the defensive side of his game.
So where do those numbers sit this season?
Through 17 games, his Corsi-percentage is up to 54.4% and his relative-Corsi is up to 2.3 (meaning when he's on the ice, the Flyers fire an average of 2.3 more shots toward the opposing net). Talk about improvement.
Compare that to his replacement.  MacDonald was paired with Gostisbehere before he was injured, and through 10 games, here's how his numbers worked out: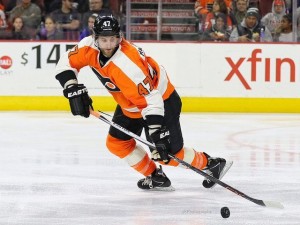 His Corsi-percentage was 47.3% and his relative-Corsi was -6.6. Both of those numbers were dead last among all Flyer skaters, with no one else close.
Goaltending is a Factor
The other statistic in all of this? Goaltending.
It's been no secret that Steve Mason and Michal Neuvirth have been exceptionally bad this season. Mason played a good game the other night against Ottawa and then proceeded to let in a very stoppable wrap around late in the game.
How does that affect Gostisbehere?
Well, a lot of skeptics may point to his plus/minus, which is relatively bad. However, that really doesn't tell you much when the team has a negative goal differential and Gostisbehere leads the team in time on ice per game.
What does tell you something is the goaltending's save percentage while he is on the ice. Last season, Flyer goalies posted a .926 save-percentage while Gostisbehere was on the ice. That's no surprise considering both Neuvirth and Mason played outstanding nearly all season.
This season they have a dismal .883 save percentage while he's on the ice. Now, it's easy to say that's a result of bad defense, but when you look at the stats I just mentioned above, it's probably not.
As I said, his Corsi is well above 50% and as a team, the Flyers really don't give up that many shots per game, just 27.2 which is near the lowest in the league.
Gostisbehere has been playing exceptionally well this season, and his stats back that up. Scratching him at a time when the Flyers need to get into the win column and find their groove is the wrong decision, but we'll see if it helps or hurts the Flyers.