Life these days has not been easy for Sean Moloney. Everyday, the well-loved goalie coach at Washington & Jefferson College in Pennsylvania has a struggle that is unlike any that most people can even begin to imagine. Moloney suffers from a devastating and extremely painful skin condition called Stevens-Johnson syndrome. This rare disease, in which the epidermis separates from the dermis due to cell death, is mostly idiopathic, meaning that the exact cause is unknown. One of the most well-known sufferers of the disease was former NBA player Manute Bol, who died from complications in 2010 at the age of 47. Other renowned patients of the disease include model/actress Padma Lakshmi and golfer Gene Sauers.
Stevens-Johnson syndrome generally starts out like a usual case of the flu or a severe cold. They include burning and itchy eyes, a fever, cough and a sore throat. That is why they should not be taken lightly. In time, the face and tongue begin to swell and the skin can begin to detach. In Moloney's case, he has already lost all of his fingernails and toenails due to the disease. Some cases of SJS can be treated and cured quickly but, quite often, it resurfaces and complications can be devastating. Meningitis, blindness, organ damage and death can result from it. Treatments are out there to help patients with the disease, including Moloney, but they are being likened to chemotherapy, if not even stronger.
Despite all the pain physically, Moloney found the time to do something he never thought he would be able to do. Beginning in July 2011, and just after the new year began, he wrote a book called Modern Goaltending, Modern Game, in which he documented many exercises for young wannabe goaltenders and even for chiseled veterans. The book is also filled with stories and recollections from several well-known netminders, including Anaheim Ducks prospect Igor Bobkov and former WHL puckstopper Michael Salmon. At Moloney's request, two dollars from every book sold will go to Stevens-Johnson syndrome charities and foundations.
Before going further into what life has been like in the present for Moloney, one has to rewind a bit. One has to look back at Moloney's career, as well. His track record of successful students has been remarkable, including several NHL draft picks and professionals all over North America and Europe, as well as collegiate level goalies. One has to examine just how this man has found himself not only one of the more successful goaltending coaches but how he is now becoming an author and, more importantly, an ambassador despite a devastating illness that could possibly take his life.
Early Beginnings — Playing and Coaching
Sean Michael Moloney was born on June 4, 1970, in St. Catharines, Ontario. It seems that he was born into a life that was going to be filled with adversity. Almost as soon as he was born, his father left his mother to raise their infant son alone. Moloney's mother packed up her belongings and her child to move to Pittsburgh so that she could attend school, all while trying to make a decent life for herself and her son. To this day, he still lives in Pennsylvania, going up to St. Catharines every chance he can to visit his family up in Canada. Ever since he could remember, Moloney knew that hockey was genetic in his family. At the present time, two of his cousins — Frank and Rick Girhiny — are the coaches of the GOJHL's St. Catharines Falcons, the defending champions of that league. In addition, his uncle is a rather prominent figure in minor hockey in the Niagara region.
When Moloney got his start in hockey down in Pittsburgh, the sport in that city was in its infancy. This was, of course, before Mario Lemieux came to the Penguins (he was still in junior at the time) and there was not much emphasis on the sport whatsoever. For Moloney, it was a no-brainer of what position he wanted to play. He knew, right from the start, that he wanted to be a goaltender. There was no questioning it. What truly prompted the young wannabe netminder was another love he had as a child, that being stories about knights in shining armour. Moloney saw a parallel between knighthood and goaltending, both being positions of nobility and honour. It was that twinning of a pair of seemingly unrelated avenues that drove Moloney to become the best goaltender he could. He still cares that notion to this day.
As mentioned, when Moloney was younger, hockey was not a considerable sport in the Pittsburgh area. Indeed, the Penguins had been playing there for a while but the sport was not as popular as it started to become after Mario Lemieux arrived. Despite it all, the Canadian in Moloney won out and the game consumed him. He loved it right from the start. At the time that he was getting his beginnings, there were not many role models for young goaltenders. As time progressed, and Moloney entered adolescence, he took the initiative himself to analyze the techniques employed by several NHL goalies, in essence coaching himself in ways that the substandard programs in his hometown could not. Two goalies that Moloney remembers following quite closely at that time were Andy Moog, then with the Edmonton Oilers, and John Vanbiesbrouck, then with the New York Rangers. It was quite a paradigm shift for him in a sense because both of those goalies were considered small and Moloney was anything but. By the time he was 12, his shoe size and age matched. He would eventually grow to be 6'4". Also while Moloney was in high school, he finally found himself with a taller goalie he could emulate. By that time, Sean Burke was starting to make a name for himself as a successful NHL goaltender. Finally, Moloney had a role model more his size that he could analyze and copy.
Thanks to all the analysis he had done from watching Moog, Vanbiesbrouck and Burke, Moloney found himself becoming a stronger and more confident goalie. That being said, however, he found that some things that he was learning at goalie school did not really make sense. He cites that it was this questioning that maybe hurt his playing but, in a way, started himself on the way to his coaching career. For example, he found it ridiculous that he would have to make a skate save was entirely ridiculous, especially at his height. Being that tall, stand-up goaltending seemed ludicrous since most of his body was above the crossbar. Going down into somewhat of a butterfly stance was just natural for Moloney, something that was endorsed while at the Jim Park Goalie School in Toronto while he was in high school. Not long after this, Patrick Roy started his Hall of Fame NHL career and, finally, a goaltender was doing it right in Moloney's eyes. It became fashionable for butterfly goaltending.
While in high school, Moloney was invited by the head coach of his school's junior varsity team to help out the goalies, which set in motion his coaching career. The JV coach was bewildered by this progressive then-17-year-old, who seemed to think the game more analytically than anyone he had ever seen, especially at that young. (Interestingly, the junior varsity goaltender he helped to coach emerged replacing Moloney as the varsity team's goalie the next year; he eventually went on to a successful career in both junior B hockey and collegiate hockey.) Also during high school, Moloney played AAA hockey and he made his way up to tier II junior A in Ontario after graduation. He was mostly used as a backup but one of his former teammates went on to have a successful major junior career. Brad Teichmann played for four OHL teams: the Belleville Bulls, Detroit Compuware Ambassadors (currently the Plymouth Whalers), Windsor Spitfires and Kingston Frontenacs. (Teichmann's oldest son Tyson has also enjoyed an incredible OHL career thus far, too, playing with Belleville, the Erie Otters, London Knights and, now, the Mississauga Steelheads.) Moloney knew that he did not have a future at a higher level but he was starting to make a name for himself as a coach. He would help out minor hockey goalies and, after a while, his track record started to become quite impressive. Several of the goalies whom he helped showed significant improvement in their game after Moloney got a hold of them. When it came time for college, Moloney decided to forgo his initial dream of going to culinary school to become a chef, to major in Communications. He does not know why he did but it has surely helped. While Moloney also did not envision becoming a coach full-time, he did find that his education in communications helped him immensely in understanding and articulating his analysis on goaltending better than if he had not done so.
*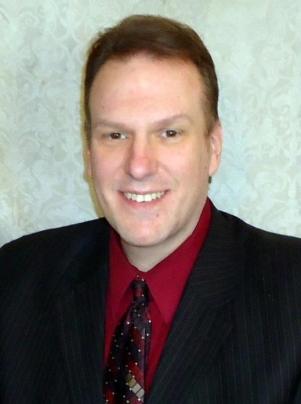 Despite how much he enjoyed playing hockey, Moloney began to realize quite quickly that he enjoyed coaching more than anything. He got his first official job toward the beginning of the 21st century, coaching at a high school that was in its first year with a hockey program. To add, the young man who was their goalie had never played before. By the time the midpoint of the season rolled around, Moloney realized how much this inexperienced netminder was improving, such as regularly making the first save, and also how much fun he was having playing in net. It made the up-and-coming coach very happy, an occurrence even more rewarding than any moment during his playing career. At the time, Moloney was playing on three beer league teams but he was about to become a coach full-time, thanks in part to watching the development of that goaltender.
Realizing how much success he was having with the high school program, Moloney's services became in demand. He was approached by high schools and amateur hockey leagues at first and, as time progressed, for private goaltending lessons. Moloney's first "good" job (as he puts it) was around 2000 with the Pittsburgh Jr. B Penguins. (That year, their second-best defencemen was a 15-year-old Mike Weber, who went on to play in the OHL with the Windsor Spitfires and the Barrie Colts; he currently plays for the NHL's Buffalo Sabres.) One of their goaltenders was actually someone he knew. Jonathan Hoffmann was a young wannabe netminder whom Moloney had given private lessons to for the last two years before then. It was actually Moloney who helped get him the job on the team. That year, however, was a complete eye opener for Moloney. He realized not only that the team's coaches knew absolutely nothing about goaltending but also very little about how to handle a goalie's psyche. Moloney stayed there for only a year.
After his eye-opening season with the Jr. B Penguins, Moloney became a coach for hire. He worked at two goalie schools, one run by Rick Heinz and another by Shane Clifford. Not long after that, Jon Hoffmann resurfaced after playing two years of tier II junior A hockey. He had committed to playing for Robert Morris University in Moon, Pennsylvania, a suburb of Pittsburgh. At the time, RMU was still in the ACHA, almost ready for their promotion to Division I of the NCAA. In his sophomore season, Hoffmann was offered a job with the Colonials' new NCAA squad; he, however, did not like the coach and they had decided to hire Clifford as their goaltending coach, especially after the Pittsburgh Penguins selected one of his former students, Marc-André Fleury, with the first overall pick in the 2003 NHL Entry Draft.
In the fall of 2004, Moloney started thinking about a new kind of goaltending school. He thought about creating a school that was not solely about technique but also about education, one that coupled group lessons and private lessons in a way that made it easier for young goalies to improve on all aspects of the game. He contacted Hoffmann with his idea and, to his delight, his vision was shared by his star pupil. The coaches were not just going to be high-level goalies but also teachers, ones who would surely help the younger goaltenders understand the concepts of the position. In June of 2005, Building Blocks Goaltending was born. The reviews were incredible and the results were even more superlative. Every goalie who attended enjoyed vast improvement. To add, they became the first school in the Pittsburgh area to implement a movement-only on-ice session, one that involves the goalies not facing any shots at all. The program has been a complete success.
The following year, 2005-06, Moloney had something else to be quite proud of. Hoffmann, by now a junior at RMU, was about to have his most successful season ever. It was the Colonials' first season as a D1 team in the ACHA, the league that they had always been in. Under Moloney's tutelage, Hoffmann had a record of 30-2-2, which is outstanding considering the Colonials had a record of 30-4-2 all season; he was honoured by being named an ACHA All-American. The team won their first ever regular-season championship and they also got to go to Nationals for the first time. As the sixteenth and final seed, they faced a heavily experienced team from Penn State University. Despite being outshot 13-1 in the first period of their game against Penn State, the score was only 1-0. RMU eventually tied the game in the third period but the Nittany Lions won the game 2-1 in overtime. Hoffmann was spectacular. It seemed as though Moloney's coaching was on the fast track to bigger and better things.
Moloney was about to get the shock of his life only a few months later.
"I Have… What?!!!"
By August of 2006, Moloney's life was turning out to be a series of ups and downs. His marriage was suffering immensely and it seemed as though the only true lights in his life were hockey and his son Tyler who, by this time, was nearly eleven years old. Moloney had been prescribed the antidepressant Lamictal by his doctor in an effort to help combat the depression he was feeling. He did have reason to be happy, though, since his first training camp with Robert Morris University was just about to begin. To make things even better, Jon Hoffmann, the young goaltender he knew for years and truly became Moloney's best friend, was returning for his senior year after fielding some offers from the ECHL. The recruiting class was quite impressive, too. It seemed as though that things were starting to look up.
On the morning of the first night of camp, things were about to go awry. Moloney's life was about to turn upside down. Staying at his mother's house due to the problems with his now ex-wife, he woke up that morning with an extremely high fever and flu-like symptoms. He went to see his doctor and, while in his office, Moloney broke out with a horrible rash. Both men were equally dumbfounded. They did not know what was going on. Moloney's doctor gave him antibiotics, assuming that it was the flu, and told him to go to the emergency room if his symptoms worsened. Like a trooper, he went to the rink that evening for camp but he was so weak that he could not even go out onto the ice. At the request of both Hoffmann and head coach Jason Evans, Moloney went to the ER, hoping to find answers. He checked into the ER at 8:00 that evening, only to be seen by doctor after doctor who had no idea what was wrong with him. As the night wore on, Moloney started feeling worse and worse. At around 3:30 the next morning, yet another doctor came in. He told Moloney that, if his guess was correct on what he had, he could die. Moloney became frightened. He called Hoffmann and he also called his ex-wife, hoping to speak to Tyler, but he was refused the chance.
For the next two weeks, Moloney was in considerable pain in intensive care at the hospital. He drifted in and out of consciousness several times. The doctors were still just completely bewildered. They refused to believe what was right in front of their eyes. The only real possibility of what was wrong with him was a disease he had never heard of. Despite all the pain, Moloney remembered a medical student coming into his room and exclaiming, somewhat enthusiastically, "Hey, you have Stevens-Johnson syndrome! Can I write a paper about you? It could get me to the top of my class!" He does not remember what he retorted but he knows it may not have been that pleasant. The name of the disease, however, just seemed to resonate in Moloney's mind. What was this? He didn't know. All he knew was that the pain was unbearable.
Moloney was taken out of intensive care and placed in a private room of his own. The doctor there told Moloney that he was likely not going to make it. This was the end. He should call his family and tell them that he was not going to live much longer. Additionally, he had to sign a will which was drawn up by his ex-wife, selfishly leaving all of his possessions with her. Due to his weakness, Moloney had someone lift his hand and he signed the will. It was only later when he found out that he attempted to call Tyler but his mother would not let Moloney talk to him. Whether or not it was to protect the 11-year-old from the possibility of losing his father or just plain selfishness on her part remains to be seen. All Moloney knew was that the doctors wanted to make him feel as comfortable as possible, especially since they believed he had only 48 hours to live, if that.
*
The next thing that Moloney remembers after that was how excruciating the pain was to open his eyes. By October 7, 2006, he was in a world of hurt. He does, however, remember hearing something along the lines of "Jake Locker is God" while an NCAA football game was played on his television in his hospital room. Moloney was bewildered; he thought he was dead. In fact, he had just misheard what the announcer had said during the game between the University of Washington Huskies, of whom Locker was then the quarterback, and the University of Southern California Trojans. Interestingly, the story about Locker found its way to the now-Tennessee Titans QB from a mutual contact. After many doctors and students were just bewildered by his condition, including one who had no idea when asked what was going to happen, Moloney was transferred to another hospital, this one with a very significant burn unit. It was at that second hospital where more doctors were knowledgeable about Stevens-Johnson syndrome and what they could do to help him the best they can. He was taken by ambulance completely covered by a sheet, much like a burn victim, mostly because of how the rash had made his skin begin to look. He started gaining knowledge about his condition, more than he had at the other hospital. Even though the pain never went away, it decreased enough so that the intravenous injections of morphine started to become more pleasant. He also got calls from Colonials coach Jason Evans and from his star pupil and friend, Jon Hoffmann.
Despite all the pain, Moloney never stayed away from showing off how much he loved goaltending. He remembers one time in the hospital watching a game between the Montreal Canadiens and the host Pittsburgh Penguins. Carey Price was playing in net for the Habs. He had a nurse come in just so he could have an audience for his raving about how technically proficient Price was in his goaltending. In good time, up to four people, mostly nurses, would come in to listen to Moloney's dissection of Price's technique, which they found to be completely impressive. Moloney finally admitted, "Oh, I'm a goaltending coach, by the way!" when they asked how he knew so much about it. After about a month, Moloney was finally allowed to go home, this time to live with his mother due to the dissolution of his marriage. For that month, Moloney had home care nurses come every other day and he could barely get out of bed. That being said, however, he was starting to feel somewhat human again.
Rebuilding a Career
Despite the ravaging effects of the Stevens-Johnson syndrome, Moloney, who was now living once again with his mother and going to the doctor twice a week, tried his best to make his life normal again. He rejoined the Colonials four games into the season, when they had a 2-2-0 record. One night, Moloney got to go to the rink at RMU for a game, his first since being taken to the hospital and his diagnosis. Colonials head coach Jason Evans knew that he was going to be there but he did not tell the players. As Moloney made his way toward the dressing room, he could hear applause. It got louder as he went further. Once he got to the dressing room, he was given a standing ovation from all of the Colonials players. Each player gave Moloney a hug and some even started crying, including Jon Hoffmann, whom Moloney admits is not the most emotional guy in the world. Moloney was also told by the Colonials captain that, one night, Coach Evans told the team that he (Moloney) was in the hospital and he was likely not going to make it. Immediately, a picture of the much-loved goalie coach was put up in the dressing room and the players said a prayer for him every night before their games. That night of his return, Moloney had his name plate re-hung in the dressing room and he led the team's prayer for the night. Finally, he was with his family again. He sat in the dressing room, completely overwhelmed by the respect and love that his players had for him, how much they cared.
Moloney's first weekend road trip after rejoining the team was to New York for games against SUNY-Oswego and Syracuse University. He recalls the rink at Syracuse being at the highest point on the campus and having a great view of the city skyline. Moloney felt reborn. Finally, it seemed as though things were starting to look up for him. That season, RMU won their league's regular season championship and they also got a berth in the Nationals. While in a second hospital, Moloney had the Colonials' schedule on his bedside table. He told his nurse that big things were expected from his team that year and, if they won their playoff championships, he would come back to the hospital and show him (the nurse) his championship ring. In an incredible felicity, the Colonials did win their playoff championship, 2-1 in overtime, and Moloney remained true to his word, returning to the hospital to show the nurse his ring like he had promised. He was also given the game puck and told that the entire season was dedicated to him. Also that year, Moloney and his son Tyler started to become really close and they would often go on road trips together. The Colonials players were always so warm and receptive toward Tyler, which made their goalie coach very happy. The next year, RMU was one of the best ACHA teams in the entire United States, which is incredible since there are schools with ACHA hockey programs in every state but Hawaii. They found themselves ranked as high as fifth in the entire country. At one point, going into the last month of the season, the Colonials were 35-1-1. They had an incredible season which resulted in a second consecutive regular season championship and playoff championship. Over his six years with the Colonials, Moloney had helped the team win three regular season and playoff championships.
*
By 2009, however, all of the coaches at RMU had found bigger and better avenues. Moloney was no exception. He found a new job as the goalie coach at Indiana University of Pennsylvania, a 40-minute drive from his new home in Ford City, itself a little less than an hour away from Pittsburgh. Despite the upward ascent in his coaching career, things were still on the downturn with his Stevens-Johnson syndrome. Moloney was still seeing the doctor twice a week, undergoing test after test. In the spring of 2010, however, his doctor noticed something in Moloney's blood work. He had him undergo yet another series of tests. Nearly a month later, in April 2010, the doctor told Moloney that the disease had done some extensive damage to his body. He lost all of his fingernails and toenails. Even worse, all of his organs were damaged so badly that they were beginning to fail. For a second time, Moloney was told that his health was declining and, to make it even harder, he was told that he would not live for another two years. (Well, that has come and gone by now….) Moloney carried on with his usual activities despite all the pain his body was undergoing. 2010 also brought some happiness, too, as he helped found a website called HockeyMom.com, which was actually founded after the responses to articles he wrote on the Building Blocks Goaltending website started garnering rave reviews.
After leaving IUP, Moloney found a job with another Pennsylvania-based university, Washington & Jefferson College. He bonded immediately with the team's head hockey coach, Lou Biancaniello. Unfortunately, W&J has had some bad luck with their program. The school has cut off all funding to the hockey team, which also plays in the ACHA. They canceled all road trips that are over two hours away from the campus and all home games; that being said, however, the Presidents (as their sports teams are called) could participate in games against other local teams from around their area of Pennsylvania, including the University of Pittsburgh and Slippery Rock University, among others. The hockey coaches were told that the program would be completely dissolved unless they could get over 20 commitments by June 1, 2013; only then would it be reinstated. In the event that something happened, Moloney already had job offers lined up, one with his former employer at Robert Morris University and another at Pittsburgh's Duquesne University for their team, the Dukes. Ever showing his fighting spirit, Moloney stood behind the program, not willing to let it die for Biancaniello. Thankfully, it has been saved for now.  He has also found himself as an instructor at another goalie school, World Pro Goaltending.
Not long ago, Moloney realized just how successful his Building Blocks Goaltending program has really been when he received a Facebook message from Zaid Alzaid, the goaltender for the ACHA hockey team of Ohio University. In his message, in addition to asking for a possible letter of recommendation for the school's Masters of Financial Economics program, Alzaid took the opportunity to thank Moloney for the transformation of his game and for hiring him on as an instructor with the program. He commened Moloney for being a role model, an idol and a good friend. Alzaid expressed how Moloney has taught him to be a good person and thanked him immensely for all that he has done for him. Moloney read the message and realized that he knew that his program was all worthwhile.
Author! Author!
If there is anything he would tell to be a definite, Moloney never thought that he would write a book. Never. It was something that was the furthest from his realm of possibility. When the idea was initially presented to him, it surprised and intimidated him. Writing was not something that was alien to Moloney, though. He had written articles before, mostly for his website, and the encouragement from the people who worked at the site were entirely positive and supportive. With all that support behind him, Moloney figured that he would give it a whirl. How hard could it be? Also driving him was the knowledge that many of his online articles, both for his school's website and on his own, were getting nothing but praise. To add, his first article for InGoalMagazine.com was a huge success. In fact, the success was so monumental that it was even on an international scale. Anaheim Ducks prospect Igor Bobkov, who was then with the OHL's London Knights, became one of Moloney's biggest fans and he even showed some of his work to goaltending legend Vladislav Tretiak, the current president of the Russian Ice Hockey Federation, after he (Bobkov) helped Russia beat Canada 5-3 in the gold medal game of the 2011 World Junior Hockey Championships.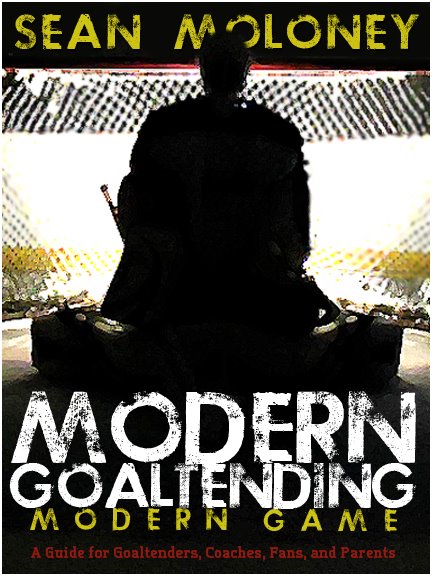 In July 2011, with the support of all of his past and present students, and the people who helped run Moloney set out to begin writing his book. He quickly realized that it was not as simple as just putting together a series of articles. This was something that had to be universal, not just for goalies and their coaches, but for parents of young aspiring netminders, as well. As the writing process went on, Moloney realized that all of the ideas he had for the book seemed to dissipate as it almost seemed to author itself. One thing remained the same: It was going to be for everyone who loves the game, either playing as a goalie or just watching as a fan. In writing his book, Moloney thought about all the goalies he had coached over the years. He thought of how hard they worked to get where they are today. There have been some who have gone on to the NHL, including one picked in the first round of the NHL Entry Draft. He has seen some in minor professional leagues, both in North America and in Europe. Many are still in the college ranks, including Brandon Smolarek and Patrick Carey. Over fifty have played in major junior hockey, several in the Memorial Cup, including Shane Owen, a former goalie for the Moncton Wildcats; more are getting drafted each year. Other former students, including Matthew Murray and Adrien Morel-Hervillard, are also enjoying considerable success. Their success made writing the book all the more poignant.
As time went by, Moloney realized that the book was not just going to be instructions for goalies. There was going to be something for everyone. Whether it was a parent, a fan, or just someone who loves goalies in general, this book would be for everyone with involvement in goaltending. Moloney knew that the book could not have been completed without the help of several goalies who took the time to be interviewed and give personal anecdotes. Halfway through the writing process, he approached the Stevens-Johnson Syndrome Foundation about a possible agreement to have some proceeds going toward research and education into the disease and other ailments like it. It gave the first-time author a sense of accomplishment when the manuscript was finally finished for what Moloney eventually entitled Modern Goaltending, Modern Game. He was even happier to learn that his publisher, Fox Publishing, agreed to the same pact that he had agreed to with the Stevens-Johnson Syndrome Foundation, allowing for two dollars from each book sold going to the foundation. To make it even better, Moloney found a graphic designer named Luke Bennett, who works for his own company KreativPound, who shared the vision for the cover and made it a reality for him. (They knew each other already since Bennett was a top player at RMU while Moloney was the goalie coach there.)  The book is expected to start being sold in November.
Leaving a Legacy
If there is anything that Moloney does not want, it is pity. He thinks of himself as no different from anyone else. He loves his job, he loves his son and, most of all, he loves life. Despite the pain that the Stevens-Johnson syndrome has inflicted upon his body, and the possible pain a new treatment will inflict (one that is apparently even worse than chemotherapy), it has not damaged his spirit. One thing definitely not damaged is his philanthropic nature. Moloney does not know when his charity work began exactly. His earliest recollection of philanthropy came in high school. One of his hockey teammates had a crush on a girl from a neighbouring high school who volunteered at a local hospital at Christmas time as one of Santa's elves. Likely to impress this girl, Moloney's teammate signed the two of them to play some of Santa's reindeer. He does not exactly know why he was involved — maybe so his friend could have someone there for support — but it had an amazing effect on Moloney. He loved it. The joy he brought to the children in the hospital was unlike anything he had ever experienced. He readily jumped at the chance to volunteer the following Christmas. (In an interesting and happy turn of events, Moloney's teammate and the girl hit it off; they eventually got married, still together to this day, and have a family together.) In the years following, he has volunteered in several hospitals around his part of Pennsylvania, bringing Christmas joy to children and adults who need it. To add, for 20 of those 25 years, Moloney has dressed as Santa himself. That first act of charity was in 1987 and, in the quarter century since, Moloney has found a calling in helping others. One cause dear to his heart is the American Diabetes Association, especially since Moloney has been a type 2 diabetic since 2003. In addition, he has volunteered his time with several organizations and smaller localized charities, including being auctioned off at a bachelor auction for the American Liver Association.
Even though he tries his best not to let his diagnosis dictate his philanthropy, Moloney has found that it has actually helped him relate to other Stevens-Johnson syndrome patients. He remembers hearing about one woman in Ohio who was suffering from the condition and he wanted so desperately to meet her. Moloney made the drive from Pennsylvania to Ohio to meet the woman and her family. When he got the chance to meet the woman, he was taken aback. Moloney saw himself in the woman, knowing that he was in her position only five years earlier. His heart went out to her and her family. He spoke with her family and he tried to tell them to be strong, especially for her. Only three days later, the woman passed away, succumbing to the disease, surrounded by her loving family.
Moloney readily admits that he finds strength in certain heroes of his. He looks not just at those who are great athletes but those who are doing something to change the world that they live in and make it better for everyone. While preparing the information for this article, he told about Alex Smith, the quarterback of the San Francisco 49ers, who has been somewhat reviled by fans and media. He could have easily turned his back on the San Francisco community but, instead, he has done the opposite. For example, he started the Alex Smith Foundation, which helps kids from broken homes. Additionally, when a girl went missing in the community, he brought food and supplies to the volunteers and the police officers who were looking for her; he also helped out in the search effort himself.
If one was to tell Moloney that he is unfortunate, he would disagree. He may not have had much money in his pocket, or a place to live most times, but he has had an ever faithful support system who has seen him through every obstacle. Moloney has also used his experiences to help those who need it the most, those who need comfort in their lives. Since this past January, his health has been deteriorating at a more rapid rate than previously. Getting out of bed is one task that used to be so easy but, now, it seems so difficult. It takes all of his energy just to do that. Despite it all, these last five years have been filled with more life than one can ever imagine for someone who, quite likely, could be faced with death at any given moment. Moloney wants to remind everyone who reads this story that nothing should ever be taken for granted. Live, laugh and love. Live without regret. Every single moment is a gift.
There is a line in the movie Kingdom of Heaven in which Orlando Bloom's character Balian says, "What man is a man who doesn't try to make the world better?" Whether it is with his family, his career, his book, his philanthropy or just with himself, Sean Moloney can surely qualify as one of those men who is trying to make the world better… and succeeding. He is a true inspiration and, above all, I am honoured to call him my friend. I have written this article with the intention of spreading awareness of Stevens-Johnson syndrome (which I am still hoping for) — in fact, it was a shared intention — but I feel that the real result, after all is said and done, is the spreading of the strength of the human spirit.
**
NOTE: If you would like any information on Stevens-Johnson syndrome, and what you can do to help, you can visit www.sjssupport.org to find out more.