With Ottawa Senators general manager Bryan Murray undoubtedly doing his best to improve his team while having to remain budget-conscious, there have been some news on how he's been trying to do that. One of the inquiries he's made, as elaborated upon by THW's Stuart McGinn, has been for Tampa Bay Lightning forward and 2013's third overall draft pick Jonathan Drouin.
As ESPN's Pierre LeBrun first reported, Lightning general manager Steve Yzerman asked for Cody Ceci as one of the returns, yet Murray refused to part with the young right-shot defenseman.
Read: Senators Not Willing to Deal Cody Ceci for Johnathan Drouin
It is not public what additional pieces would have been involved in this theoretical deal. It most ideally would not be a single player-for-player trade, as the Senators would probably have to add a prospect and a first- or second-round draft pick in order for Yzerman to budge.
Considering the enormous amount of interest around the league, it would be difficult for Ottawa to complete in the bidding for Drouin.
It would be unwise for the Senators to sacrifice their best defenceman for the future such as Ceci for an unproven forward, for the present and for the future. Ottawa already has good young pieces as part of their best group of attackers, including Kyle Turris, Bobby Ryan, Mark Stone, Mike Hoffman, and Mika Zibanejad.
Sure, there's a chance Hoffman does not return after this season due to his restricted free agent status, but the Senators will still maintain his rights and could potentially find a great deal in a trade if they decide to do so during the offseason.
Ottawa still stands near around the top third in the league in offense. So for this season, reinforcing their defensive corps should be a priority, and trading Ceci will only hurt their cause.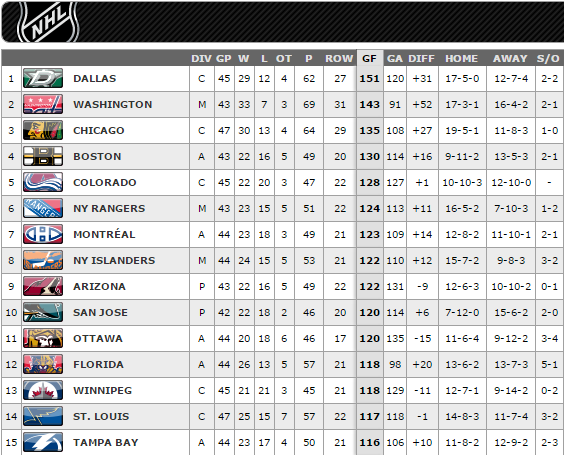 Inevitable Learning Curves
Despite only having scored nine goals in their last seven games and on the outside looking in on a playoff spot, the Ottawa Senators should not make any brash decisions. Considering the team on paper, making the playoffs this season was far from a guarantee. They're only two points out, and they have good young pieces for the future. The Sens are still a team in transition, having only four players age 30 years or older, excluding goaltender Craig Anderson.
Ottawa will need at least a couple of years of transactions and player development. Guys such as Stone, Turris, and Karlsson will have more experience and a better understanding of what it takes to remain competitive with the league's best teams. It is too much to expect this core of players at their respective ages to be guaranteeing the Sens a playoff spot.