It is finally time to start projecting the San Jose Sharks' opening night lineup. With the season hopefully on the horizon for January, it's never too early for fans to begin to think about it. Though the date of training camp is still up in the air, speculation has begun on what the Shark's opening roster will look like and though a lot of it might be ambiguous, we will try to forecast what one can expect from the Sharks when hockey can finally return.
Forward Lineup Predictions
While there is little question about the group that will make up the top two lines, it's more about the combinations that will produce the best results. We'll start with a top line of Evander Kane on left-wing, Tomas Hertl at centre, and Kevin Labanc playing on the right-wing. Though some disagree and suggest that captain Logan Couture could swap Hertl for the first-line center position, I like this layout to start, with Hertl hopefully playing closer to his 74 points in 77 games from two seasons ago. As long as he stays healthy, the Sharks can definitely expect a bounce-back year.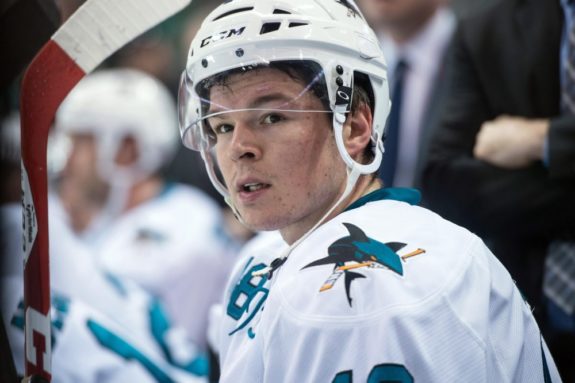 The second forward line likely becomes Ryan Donato on the left-wing, Couture at centre, and Timo Meier on the right-wing. Though Couture can expect to play substantial minutes on the second line, maybe a little less ice time against top opposition will ease his workload a little bit and keep him healthy. He's been bitten by the injury bug a bit too often.
The third line could see veteran Patrick Marleau, Noah Gregor and Matt Nieto playing left wing, centre, and right-wing, respectively. However, with Marcus Sorenson shining during his time overseas in Sweden and potentially coming back to training camp in game shape, he may have the ability to knock one of these third-liners down. If Sorenson continues to play at his current level, it could be expected that he takes one of the wing positions, dropping Nieto or Marleau down to the fourth line.
For the fourth line, we're guessing at Danil Yurtaykin at left-wing, Dylan Gambrell playing centre, and Stefan Noesen on the right-wing. If Nieto or Marleau move down onto the fourth line, one of these players could likely become the 13th forward and spend time in the press box. There is a strong possibility, with four Sharks players playing overseas, that one of them may be able to supplant our projected fourth liners.
Defensive Lineup Predictions
The Sharks' defensive pairs are straightforward. The top four defenders, Erik Karlsson, Brent Burns, Marc-Edouard Vlasic and Radim Simek eat up the majority of minutes, with the bottom pair likely playing little more than 10-12 minutes of play. Based on last year's depth chart, it can be expected that the first defensive pair will be Vlasic on the left and Karlsson on the right.
The second pair will house Simek and Burns playing on the left and right respectively. Though these top two pairs will likely be mixed and matched all season, it is indisputable that these four defensemen will play the majority of the minutes on the backend.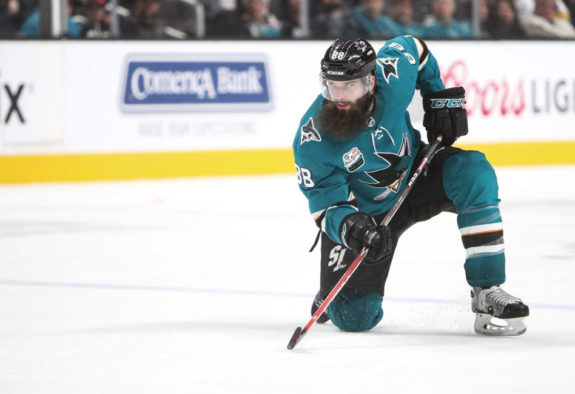 The defensive roster will close out with an expected Nikolai Knyzhov on the right and Mario Ferraro playing left defence. As long as all these players stay healthy it would be surprising to see anyone at training camp come in and take their spot.
Goalie Predictions
The need for goalie improvement for the Sharks is paramount to any success this year. With a healthier lineup in front of either Devan Dubnyk or Martin Jones, it is likely that they will be able to pull it together and create a stronger goaltending tandem for the Sharks. I'm guessing at Jones for starting goalie on opening night.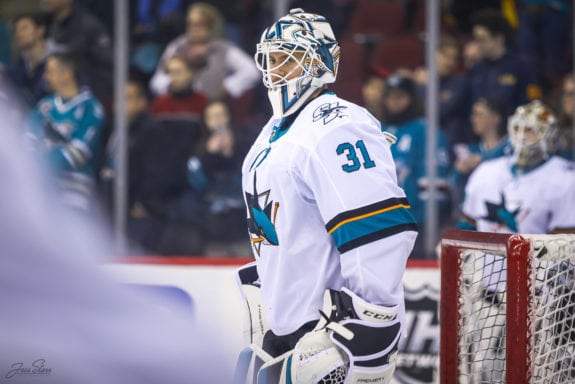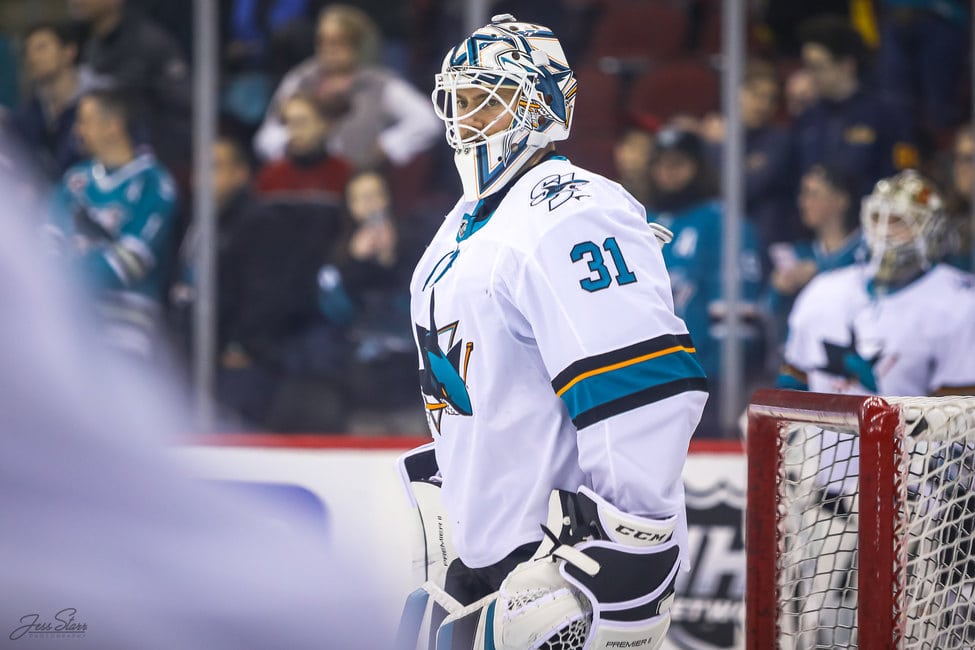 He has experience with the team, and with the larger contract of the two, could see the Sharks giving him the first shot in net. Over the course of the season, however, we're probably looking at Dubnyk and Jones playing almost equally, with a 50-50 game split, or even 60-40 for whoever is playing best. Hopefully, a healthy competition will provide a spark and give the Sharks a solid pair between the pipes.
Late in the offseason, once most teams are finalized, fans always speculate about the upcoming lineup for their team. Though this season does not have the same schedule as most, Sharks fans are wondering where their favourite players will end up on the depth chart. It would be a surprise to see their opening-night lineup look much different from what has been displayed above.
---
---