Gertrude Stein famously described her childhood city, Oakland, California, saying "there is no there there." And, for a second time, the Oakland Raiders won't be there either.
This week, the NFL announced a vote in favor of the team moving to Las Vegas. For Raider fans, this is their second betrayal at the hands of the Davis family — father Al moved the team in 1982 and now son Mark is doing likewise. One has to admire the symmetry of it all. The move to the City of Angels didn't work out, so this time they are off to Sin City. The move is slated for 2019.
While fans may love the Raiders team, many loathe the Davis family ownership. A sizeable portion of the Raider fan base is ready to leave. Draymond Green, of the Golden State Warriors basketball team, is calling for a Raiders boycott. Turns out, Green is not so much leading the charge, but jumping on a quickly growing bandwagon.
About the Sharks
One might think this has little to do with the San Jose Sharks, but it would be foolish to assume this. After all, passionate fans are a big asset to any franchise. Ray Perez is an example, quoted in this article from Jason LaCanfora of CBS Sports.
"I am no longer supporting the NFL," Perez said, trying to calculate all of the thousands of dollars he has spent attending Raiders games, home and away. "And I really implore a lot of Oakland Raider fans to do the same thing. … I'm not going to any more games, and I know a lot of my friends are not going to go. I'm going to demand a refund [on his season-ticket deposit]. I want to make it as terrible and horrible for Mark Davis as possible."
Sharks are opportunistic creatures and this is an opportunity.
Making Moves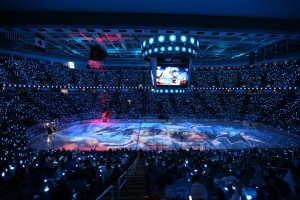 For the Sharks, often buried in the Bay Area sports market, this sort of chaos can help.
The most important opportunity is also the most obvious. There are unhappy Raider fans and many will look for a new team to follow. Can the Sharks capture some of these fans? Possibly.
Not only should the Sharks develop relationships with the Raider fans living in Oakland and the East Bay, they should aggressively poach this fan base. After all, plundering someone else's assets is practically what defines a Raider.
[irp]
Plunder Away
The Sharks have different ways to get attention. They can range from the practical to the interesting to the outrageous. Let's start with outrageous.
The most famous fans of Raider Nation sit in an area known as the Black Hole. This is not a subtle fan base so the Sharks need not be subtle. Start with aggressive advertising targeting Raider fans. I can easily see an advertisement asking "So your team is dumping you for another city. Are you gonna miss the hard-hitting? You don't have to." Done against a backdrop of Sharks hockey. A billboard near the Raiders home venue would be a nice touch. And lots of Raider fans use BART, the regional mass transit system. Advertise there as well.
Take it further. Play a Sharks game next season with an appropriate tie-in. "Tell Raiders owner Mark Davis what you think of him when you come see the Sharks play the Vegas Golden Knights at Oracle Arena in Oakland." Yes, play the game in Oakland. One could even give out fan cards. "Go Sharks" on one side and something nasty (but TV safe) directed towards Mark Davis on the other. Up the ante further? Hold this game at the same time as a Raiders game. Donate a Raiders t-shirt or jersey, get a Sharks t-shirt in return.
Up the ante even further? Sure. "Want to burn your Raiders gear? Come to the bonfire at SAP Center, home of the Sharks. You'll not only see the Raiders trash go up in flames, but you'll get a free Sharks t-shirt."
And when fans get there, they'll be given a choice to burn or donate their gear to a good cause. If they donate, they still get a picture of Raiders owner Mark Davis to toss into the flames. Fans like Ray Perez will show up for this. Have Sharks owner Hasso Plattner participate. It'd draw a stark contrast between the two ownerships.
Is a Sharks sanctioned bonfire a bridge too far? Probably. Though Raider fans will be burning plenty of Raider gear and roast plenty of Mark Davis effigies at tailgate parties in the next year.
Interesting Possibilities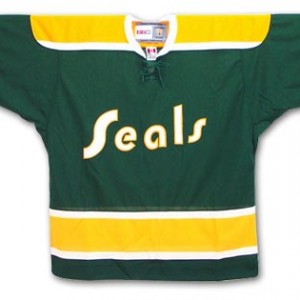 NHL hockey in Oakland? Wouldn't be the first time. The California Golden Seals played in the same building the Warriors play in today, the Oracle Arena (there have been many name changes and major renovations in the 40 years since the NHL left).
Will the city of Oakland like the idea of the Sharks poaching Raider fans? It turns out, Oakland has something to gain. Oakland is losing the Warriors to a new venue in San Francisco, so new events which can fill the arena will be welcome.
Enter the Sharks and their AHL team, the San Jose Barracuda. These teams can play both preseason and regular season games at Oracle Arena. Capacity for ice hockey listed at 17,200 at Oracle Arena, almost identical to San Jose's SAP Center.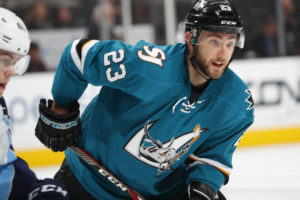 Oakland needs events and the Sharks need the eyeballs. Both have an incentive to work with the other.
Whether the Sharks gain the most from the Raiders departure is not critical. Still they have limited competition. The Warriors bandwagon has just about every local sports fan already on board. Raider fans are not San Francisco 49ers fans. And while the area baseball teams may benefit, the playing seasons have limited overlap.
The Sharks need to make some gains. They get a good crowd, but even most 'sellouts' have a healthy number of empty seats. The Raiders get 55,000 people to their games. Four percent of this total is 2,200. Selling a ten-game package to 2,200 new fans is a healthy uptick for the Sharks business. The Sharks do not need grab a huge portion of the Raider fan base to create a healthy increase in their own business.
[irp]
Getting Practical
The Sharks can make it easier by arranging things like transportation options from Oakland. Raider fans can be offered incentives to show up at Sharks games. Sharks players can increase visibility in the Oakland area, such as making school visits and attending events.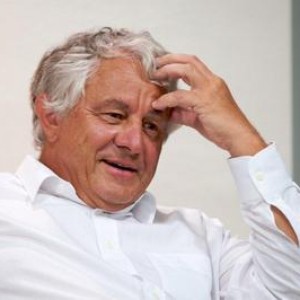 Transportation deserves a mention. The region's rapid transit system, BART, has a planned station for San Jose, essentially at SAP Center. While there are many reasons to have BART come to downtown San Jose, adding more demand only helps the cause.
There are a host of synergies. These include seasonal overlap, rational ticket prices and a variety of stakeholders who benefit. Increasing the relationship between the Sharks and a spurned East Bay fan base can have a momentum of its own.
When transitions occur, there are opportunities. Passionate fans like Ray Perez are now up for grabs. The Sharks shouldn't wait to start calling on them.
Zeke's Notes
• The naming rights for the Oakland venue belong to Oracle Corporation. Naming rights for the Sharks are owned by SAP Center. Hence the respective venue names, Oracle Arena and SAP Center. The two companies are in similar businesses, both providing software solutions for business operations. While SAP and Oracle likely haven't met on an ice rink or on a basketball court, they have met in a different sort of court. Oracle won a lawsuit against SAP (initially for $1.3 billion); a settlement later resulted in a payment of $356 million.
• In the past week or so, Sidney Crosby lost teeth while Logan Couture took a puck to mouth and will miss several games. Zach Parise took a hit to the eye and he is also out. Earlier in the season, Marc-Edouard Vlasic took a puck to the face and missed time. The hockey culture is one of toughness, but the helmet and visor combination used are insufficient to protect players. Players in the league are getting injured needlessly. On Thursday, Curtis McKenzie of Dallas left a trail of blood behind as he departed the ice, his hand covering his eye – the result of an errant high stick. One hopes his injury is less serious than it appeared.
Cages are clunky compared to the helmets and visors worn today. No doubt, players like it when you can see their faces. So do advertisers, since masked faces do not make for good marketing. But its time for someone to develop facial protection much more effective than what is used today.