You might think the Montreal Canadiens would be satisfied with their recent playoff berth after not reaching the postseason at all last season. It's that line of thinking that might make them especially dangerous come April. Here are the top five reasons potential opponents shouldn't want to face them this spring.
5. No Pressure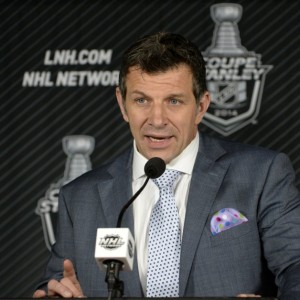 As a result of last year's disaster, there is almost no pressure on the Canadiens themselves this season. Oh, there's pressure all right, but it's more on management, following the P.K. Subban trade.
The Habs, who may have had something to prove to general manager Marc Bergevin, who allegedly thought they were soft mentally and physically? By making it this far, putting themselves in a position to win the Atlantic Division, after almost wasting a near-perfect start to the season for the second straight year, they've arguably already gone as far as they need to in that one regard.
Granted, they did have the benefit of a healthy Carey Price this time around. However, you know, should the team fall well short of a Stanley Cup (as is the most likely scenario), just how Bergevin and the team's PR departments are going to spin it. The big story will be, "Look at how well we did, after missing out last season. Yay us!"
It's no license to fold like cheap lawn chairs, but the Habs are playing with house money at this point. Add to that the fact that, should they win the Atlantic, they'll be facing a Metropolitan Division wild-card opponent who might even be favored to win, and the Habs should be a pretty decent head space right now.
4. Home Ice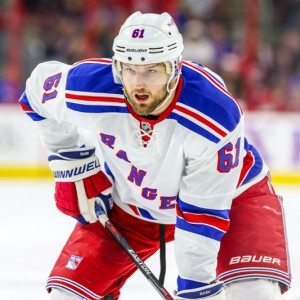 What sometimes gets lost in the discussion of how the playoff format has led to some potentially odd match-ups this season, is that the Canadiens are still a good team.
While they may end up holding home-ice over a team that has more points than them to end the season in the first round, it's called an advantage for a reason.
Forget the fact that the Atlantic-leading Habs suddenly have the same amount of points as their would-be opponents, the New York Rangers (who are slumping right now). It's even relatively irrelevant at this stage that the Habs swept them this regular season.
What should really be hyped is how the Canadiens are on the verge of realistically hitting the 100-point mark and winning the division.  So, that home-ice for potentially the first two rounds at least? It will be well-deserved, and, considering the Habs are 24-11-5 at the Bell Centre, something that should command the respect of whoever they'll end up facing.
3. Coaching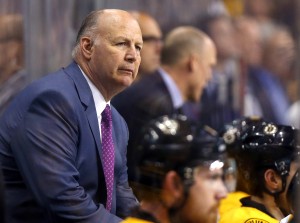 The Canadiens' season can best be divided into three parts:
Their 13-1-1 start
The 18-18-7 that followed, which led to Michel Therrien getting the axe
Where we are right now: 13-5-1 under new-head coach Claude Julien
The Habs were clearly never as good as their 13-1-1 record to start the season, but there were always doubts as to whether or not they were better than the .500 record they earned afterwards. Now fans should know that they are.
It's a small sample size to be sure, but Julien has the Habs playing at a .684 clip. The 110-point league-leading Washington Capitals? Only .671.
It remains to be seen if this stretch is merely a short-term boost in the standings thanks to the coaching change or indicative of something longer-lasting. The early signs, not the least of which is how Julien has won one Cup and been to another Final, seem to point to the latter.
No intended disrespect to Therrien, who seemed to suffer one embarrassing playoff elimination after another, but Julien is one of the better coaches in the league. There's also no denying he can get it done during the playoffs, as if his championship ring wasn't indication enough. His .560 postseason win percentage is the second-best of all active coaches with 100 or more games coached (Mike Babcock).
2. Offense
Montreal's biggest Achilles heel is probably their 14th-ranked offense, which has been average at best on the season. There have been signs of it turning around though, with 13 goals in their last three games. They could be peaking at just the right time.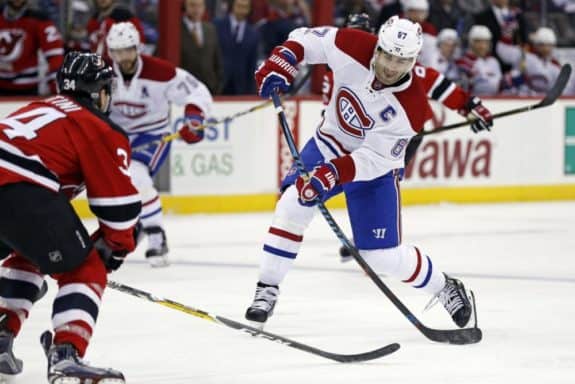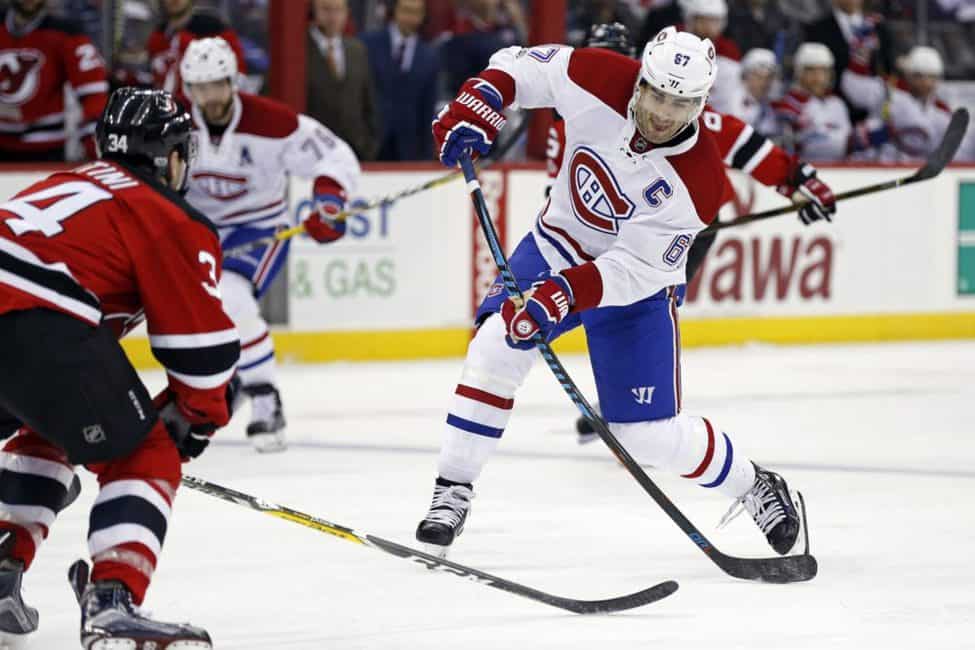 Even if this is just a temporary hot streak, it should be noted the Habs scored 51 goals during their 13-1-1 start. So, they are capable of putting the puck in the net, and, contrary to popular belief, they do have depth beyond Max Pacioretty and Alexander Radulov. It's just a question of if they can sustain it or not. And, if they can't?
Another 15-game scoring binge could hypothetically take them well into the second round. After all, no team should want to face an opponent that's firing on all cylinders in the first.
1. Carey Price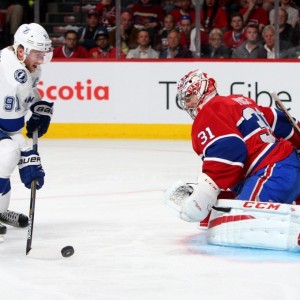 If the Habs can get their offense going permanently, great. However, it's actually Julien's impact on the team's defense that has earned rave reviews so far.
They say defense wins championships, but its true purpose is obviously to make life on the goaltender easier. No defense is ever going to allow zero shots on goal, so you have to depend on whoever's in nets to make saves in general, and suffice it to say, the Habs are stacked in that department.
No one player has probably benefited more from the coaching change than Price, which is good news, considering how much the team as a whole and not just the defense depends on him. In the 16 games he's played under Julien, Price has a .942 save percentage.
The 16 goalies who have won the Conn Smythe Trophy are a good sign of just how critical goaltending is during the playoffs. So, sure, defense may win championships, but the goalie is always the one who gets credited with the "W," and the Canadiens have undeniably one of the best in the world.
He admittedly can't do it all by himself, but stopping the puck is half the battle. The Habs may not have it won that half yet, but they do have it well in hand. Raise yours if you would want to face a 6'3″ Vezina and Hart Memorial Trophy-winning goalie at the top of his game in Round 1.