The San Jose Sharks have finished their first homestand of the year. They were able to play seven games straight at home after being on the road for most of the season, with the exception of two games. In those seven games, they won only two, losing the other five. 
In this article, we'll discuss the grades I gave each aspect of the team through this homestand, from the goalies to the forwards. 
Goaltending: C-
This grade might seem a bit harsh at first, but let's take a look at the stats to see why I give Martin Jones and Devan Dubnyk this grade. Starting with the save percentage, for five out of the seven games, the two didn't have a save percentage (SV%) above .900 when they started the game.  
For Jones, his only game above that threshold was the 6-2 win over the Colorado Avalanche on March 1, where he had a .943 SV%. For Dubnyk, his game was the last in the homestand in the 2-1 win in overtime over the St. Louis blues on March 8, where he got a .926 SV%. 
Building on the point of SV% above .900 when starting brings up my next argument for this grade. Before the game on March 6th against the Vegas Golden Knights, San Jose Hockey Now's Sheng Peng brought up something on Twitter that caught my eye. 
Two of those five games Peng mentioned were in this homestand. The first time was the first game against the Minnesota Wild where they lost 6-2. Jones started, gave up four goals off of 20 shots, then was pulled for Dubnyk, who only allowed one goal off 13 shots. The second time was a game Peng alluded to in the article he linked in the tweet, the previous game against the Knights.
"That was three goals in eight shots against for Jones. Dubnyk fared better, stopping 17 of 19 to help San Jose reach overtime, albeit in a loss."

From 'Quick Thoughts: Sharks Stuck Between a Dubnyk & a Jones Place', San Jose Hockey Now, 3/6/21
So, with the SV% and the constant pulls of goalies, you can infer that there hasn't been a truly consistent goalie this homestand — something a team like the Sharks needs to win more games. If you look at any of the top teams in the Honda West Divison, they all have goalies that are consistently good. 
Take the Golden Knights for example. They sit at the top of the standings because of the consistent play by Marc Andre Fleury. He is playing extremely well this season, with a .946 SV%, and four shutouts, so head coach Pete DeBoer doesn't have to worry about pulling his goalie during a game to build momentum.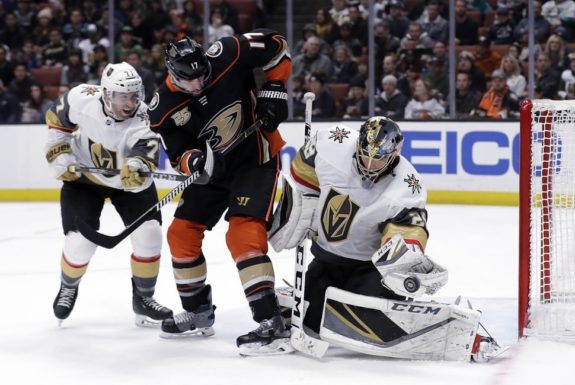 As previously said, the Sharks need consistent goalie play to win games. This homestand did not show that, making the case for my grade of C-. Improvements need to be made, whether it be through training, or promoting another goalie from the San Jose Barracuda. 
Defense: D
In the Vegas series review, I talked about the defensive mistakes. One of the points I hit was about the defensive plus-minus for that series. However, I did some math for the entire homestand, and I added got a total of minus-16 for all five games. 
That low rating is only part of the reason why I am giving the defenseman this low of a grade. Another big reason is because of key mistakes by the Sharks defenseman leading to goals. An article by Curtis Pashelka from Red Bluff Daily News gives a great example in the second game of the series against the St. Louis Blues.
"On the play, three Sharks skaters — Karlsson, Simek, and Sasha Chmelevski — drifted toward Oskar Sundqvist in the corner as he carried the puck to the right of Dubnyk. No one, though, could prevent the pass from Sundqvist to the slot, as Scandella got a step on Noah Gregor and one-timed a shot past Dubnyk for his second goal of the game."

From 'The San Jose Sharks' team defense was bad last season. It's even worse now', Red Bluff Daily News, 2/28/21
The first two players mentioned were Karlsson and Radim Simek, two defensemen leaving the zone to cover another player, and leaving a young forward alone, giving up a goal. In the same article, head coach Bob Boughner addressed this play. 
"We had two defensemen leaving the net front to do another defenseman's job when that's not in our system," Boughner said. "So they're mental mistakes and they're fundamental mistakes that we stress and we talk about every day."
Notice something said in the last sentence — mistakes that are stressed and are talked about every day. Yet, the mistakes are still made, which is unacceptable. 
That said, there is only one upside that prevents me from giving the defense a straight F grade. That is rookie defenseman Nikolai Knyzhov.
He is blossoming into a great player, and earning every minute he gets on that second pairing. In this homestand alone, he has seen an uptake in shifts, getting around 20+ shifts a night. I'm excited to see what he can do and maybe get his first NHL goal soon. 
Forwards: A-
The forwards have been performing well in this homestand, despite not having Tomas Hertl and Timo Meier for a few games. Hertl tested positive for COVID-19, leading to the postponement of a game against Vegas on Feb. 25, and Meier was injured against the same team on March 5. 
Starting off why I give the forwards an A- is Rudolfs Balcers. Since picking him up off of waivers, he has impressed, and become one of the positive trends this season.  In this homestand alone, he put up five points, consisting of a goal and four assists. His most was a two-point night in the win over the Avs, where he got the goal and one of his assists. 
The next person to highlight is John Leonard. He only put up two points in this stand but has consistently been getting over 10 minutes a night on just under 20 shifts. He's been a mainstay on the third line and has had good chemistry with linemates Ryan Donato and Dylan Gambrell.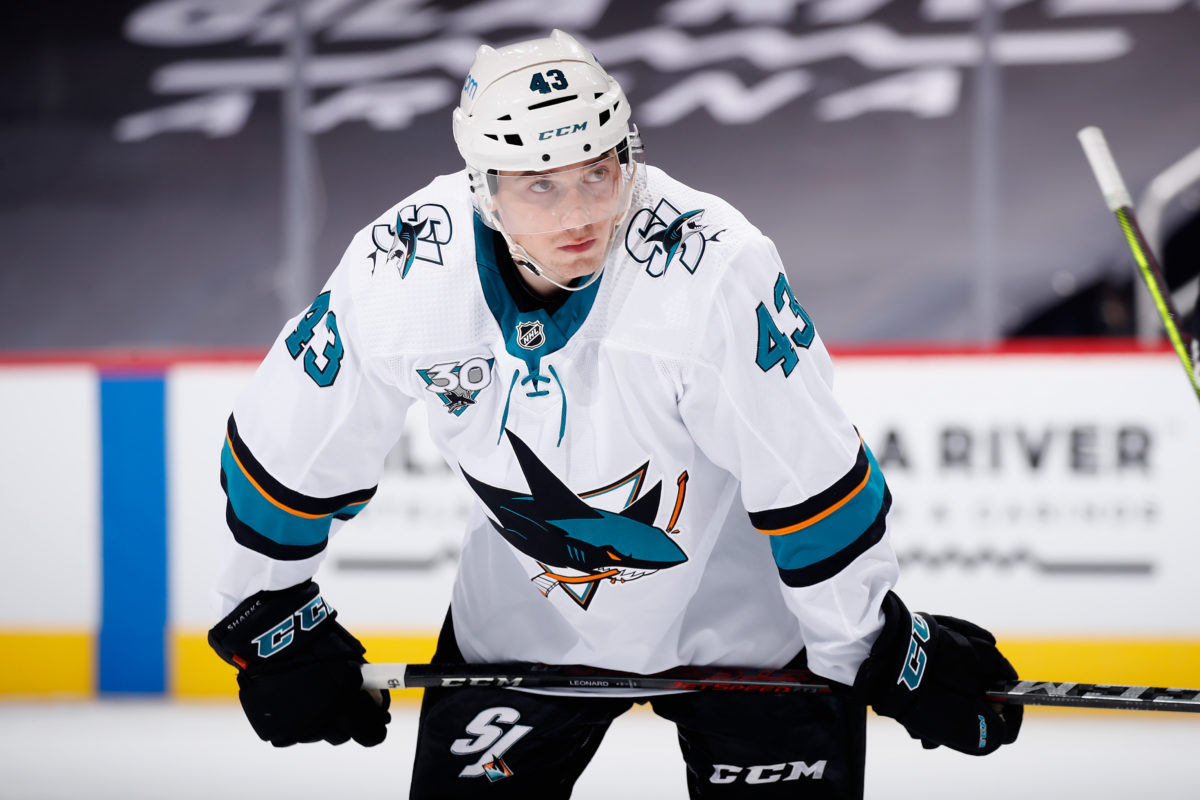 Evander Kane is the next person who has seen a massive improvement in these last games. He's run into some penalty trouble this season, but he has had a significant decrease in his penalty minutes and an increase in points. In this homestand, he only had two penalty minutes and put up a point per game in seven games. His best game was a two-goal performance in the 7-6 loss to the Blues.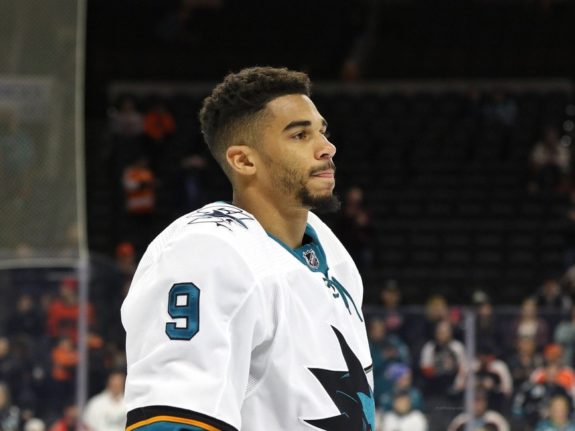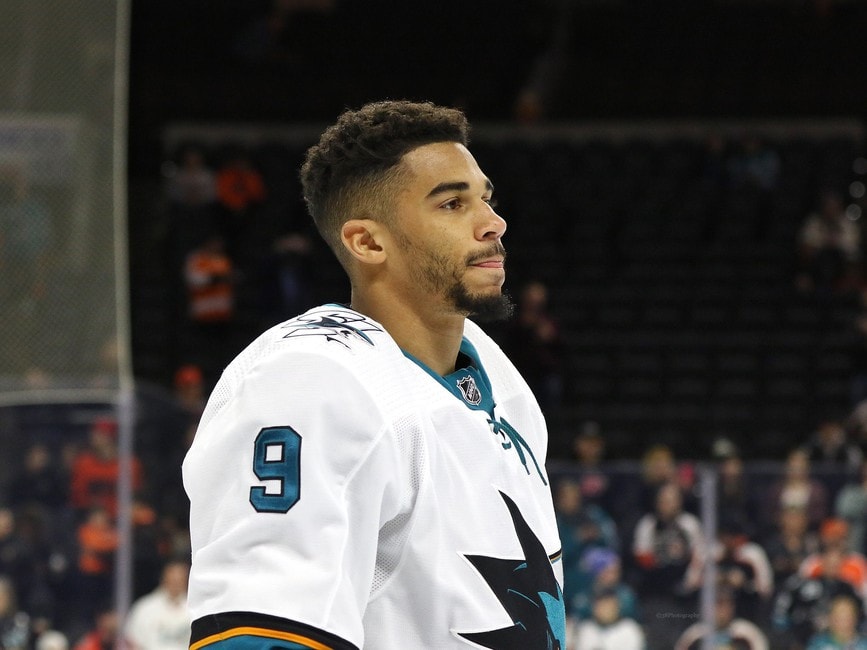 The only reason why this grade isn't a solid A is because of the power play. In doing some math, they had a total of 23 power plays. Of those, they were only able to convert on five of those in total, a 21.7% rate. That is an appalling stat to look at coming from a team that before the season was "confident" in the power play, according to an article from NBC Sports. 
Those are the grades that I gave the Sharks over this homestand. Hopefully, in their next homestand, which will only last four games, there can be some continuation in the positive aspects of the games, like the forward play, and improvements in the negatives, like the goaltending and the defense.
---
---