A year ago, San Jose Sharks general manager Doug Wilson was telling the world he was going to turn the team over to his younger core and give them the opportunity to lead the franchise. What a difference a year makes. Not only are the Sharks not turning this team over to a younger core, they have gone into full reverse and decided it will be aging veterans that lead the squad.
Listening to Wilson's recent comments, it all sounds like part of a smooth and continuous plan. "…we're bringing in a lot of young players. We expect them to be mentored the right way, and these guys all enhance that. That's been part of our plan in the last year."
For Wilson, the words are the old 'razzle dazzle.' Actions speak louder than words; this offseason has been a repudiation of last season's approach.
A Matter of When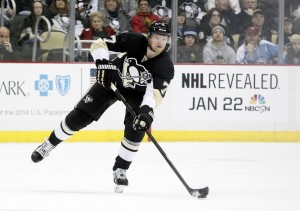 The old core consists of newly added veterans Paul Martin and Joel Ward, along with long-time Sharks Joe Thornton and Patrick Marleau. These players are not mysteries to anyone. A major open question: "when will these players start to regress?"
These four players will be 35 or older when the playoffs begin in April 2016. The Sharks are one of five teams with their foundation built on older players. The others: Florida, Colorado, Detroit and Vancouver.
Looking at the player names will tell a clear story for these five teams: Joe Thornton, Patrick Marleau, Paul Martin, Joel Ward, the Sedins, Alex Burrows, Ryan Miller, Pavel Datsyuk, Henrik Zetterberg, Niklas Kronwall, Johan Franzen, Brad Richards, Jaromir Jagr, Brian Campbell, Roberto Luongo, Willie Mitchell, Jarome Iginla, Francois Beauchemin, Alex Tanguay and Brad Stuart. A lot of the players on this list merit Hall of Fame consideration and several should get in. Excellent players in their prime; how much they have left will determine the fate of their teams.
As a core ages and eventually leaves, teams often find themselves struggling to fill the void. This is the point where the dreaded but necessary work of rebuilding begins in earnest. In order to make the painful work down the road more palatable, it helps if the aging core has had success along the way. Detroit, Vancouver, Florida, Colorado and San Jose combined to win zero playoff series last season. Three of the five teams failed to make the playoffs and only the Red Wings offered up a highly competitive series. That is not what success looks like.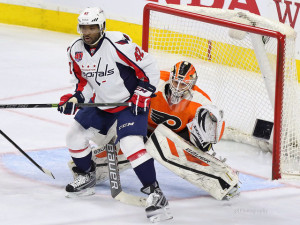 If there is cause for hope with the Sharks, it is that teams dependent on older players have indeed gone deep into the postseason, at least on occasion. Most relevant for the Sharks was the New Jersey Devils playoff run in the spring of 2012. The Devils, after a solid regular season, made an improbable run to the Cup Final before the Los Angeles Kings eliminated them in six games. It was a veteran-led team with a new head coach in Peter DeBoer. DeBoer, of course, is the Sharks new head coach. This is also a cautionary tale. The Devils have been mired in mediocrity since, not seriously contending for the postseason in the five seasons since that trip to the Final.
Whatever That Youth Movement Plan Was …
The Sharks lineup, one might reasonably forecast to start this season, is essentially identical in average age compared with the team of two years ago, the team that started and played much of the 2013-14 season. The blue line averages about one year younger per player while the forward lines have gotten older by nearly one year per player. Overall, the Sharks skaters skew a bit older now than when they began the season in October 2013. In goal, the Sharks are younger. A few of the Sharks' under-25 players have made a case for premium ice-time roles, such as a top-six forward or top-four defenseman.
Went Up In Flames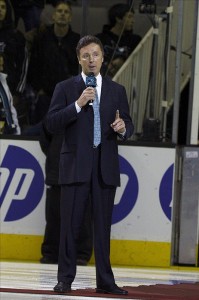 Despite Wilson's suggestion that last year's plan dovetailed nicely into this year's plan, his actions are a de facto admission that his plan from last season failed. He has turned this team over to a new core. It is not among the youngest cores in the league as he had hoped. The core is not even getting younger; it is among the league's oldest. The four players who comprise this old core will take up 30 percent of the salary cap this upcoming season. All four players are signed for the following season, as well. There is no expectation of young leaders emerging.
Older players can be good. Baseball legend Cal Ripken Jr. turned 35-years old during the 1995 season and his career went through 2001. In five of those seven seasons from 1995-2001, he batted between .256 and .278. His last season, his average fell to .239. But at age 39, Ripken managed a career-best .340 average. Ripken's numbers highlight the challenge with players that are in the 35-year-old age range. Older players are capable of top-end play. The challenge is sustaining that high level of play over extended periods of time.
Here is a quick look at the plus/minus statistic for Thornton, Marleau, Ward and Martin from the 2014-15 season. I separated the season into two parts, the 2014 segment (October-December) and the 2015 part (January-April). Three of the four players had notable drop-offs; only Paul Martin (whose gracious thank you to Pittsburgh deserves a read) had similar results for both halves of the season. In the 2014 portion of the season, they were a combined plus-12, in the 2015 portion, a minus-20.
                                              Plus Minus for 2014-15 Season
| | | | |
| --- | --- | --- | --- |
| | 2014 (Oct-Dec) | 2015 (Jan-Apr) | Delta between 2014 and 2015 |
| Paul Martin | +8 | +9 | +1 |
| Joel Ward | +2 | -6 | -8 |
| Patrick Marleau | -3 | -14 | -11 |
| Joe Thornton | +5 | -9 | -14 |
This sort of drop-off can have a variety of explanations; age is just one of the possibilities. The explanation may be different for each player. Still, this type of drop-off is what the Sharks can not afford from this core.
The Future is Now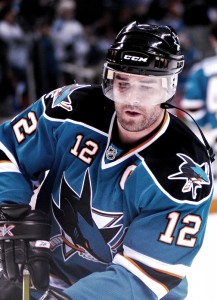 After a one-year hiatus, Doug Wilson has reverted to win-now mode. This team has walked away from rebuilding in a big way. 30 percent of the current salary cap is committed to four aging players. Two of those players have two years left on their deals, one has three years and the other has four years.
There is little chance that the 2016 draft will help the Sharks over the long-term. Two weeks ago, the Sharks had three picks in the first two rounds of that draft, a first rounder and a pair of second rounders. As of now, they have only one second round pick. The third round pick will not be there either; it went to the Stars in the Brenden Dillon trade.
As of now, the Sharks organization has only two players under age 30 that were selected in the top half of Rd. 1: Logan Couture and the recently selected Timo Meier. There are only six players in the Sharks organization that are under age 33 and were first round draft picks.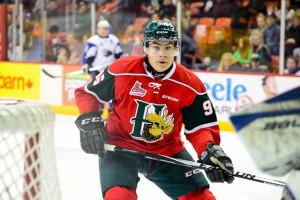 Some people are excited by the Sharks young prospects; players like Nikolay Goldobin, Rourke Chartier, Joonas Donskoi, Mirco Mueller and Jeremy Roy, just to name a few. In order for this to pan out, the Sharks need their prospects to fill roles at the top of the roster. Thus far, only Chris Tierney has shown that sort of potential at the NHL level. I'm not down on these prospects, but there has been little to suggest that the Sharks prospect pool is among the better ones in the NHL. The odds are not favorable for the Sharks in the longer term.
Whether this team can win now will heavily depend on what this veteran group has to offer. Sharks fans have seen seven of the past 10 seasons end in either Rd. 1 or Rd. 2 of the postseason. Winning means a Stanley Cup, but getting at least to the final four would be the minimum needed to consider these offseason moves a success.
Changes have been made and they have come from the top down. This team changed its approach. It has changed its coach and its coaching staff. It has added a new starting goalie and a pair of well-regarded veterans to fill key roles.
George Allen, the late Hall of Fame football coach, took over the Washington Redskins in 1971. He immediately pronounced "The future is now." He then brought in several older players, dubbed the over-the-hill gang. He led that group to a Super Bowl. What worked for George Allen in Washington may or may not work for Wilson in San Jose. What is clear for the San Jose Sharks: The future is now. For Wilson, it is likely to be now or never.