In a salary cap restricted world finding a roster of 23 players who can compete for a Stanley Cup is difficult, but besides three or four teams each season who are in a youth movement or rebuild, parity in the National Hockey League is the norm. General managers have learned the hard way that big contracts can backfire (i.e. Kovalchuk, Yashin, Clarkson…etc.) but if you're keen to the details of the free agent market there are always players due to earn modest pay but capable of big things. In light of this notion, here are the ten best remaining free agents and their 2014-2015 NHL stats, that will be soft on finances but huge on the ice:
Martin Erat ~ RW (79gp-9g-23a-32pts w/ Arizona)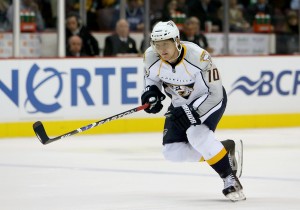 Martin Erat has seen his better years, that much is certain. But the 33-year-old Czech forward had a comeback year in 2014-2015 after a highly disappointing 2013-2014 campaign. At 32 points last year, Erat isn't in the running for any scoring titles but he does offer a reasonably solid third line scoring option. He earned $2.25 million last year in Arizona and would be lucky to earn the same amount on a new contract. If he wants to stay in the NHL past his prime, Erat will more than likely have to accept a one or two-year deal worth between $1 and $2 million per season. His plus/minus was -16 last year so any team looking to use him for secondary scoring reasons will need to make sure he is surrounded by defensively efficient line mates.
Teams that fit: Florida Panthers, Buffalo Sabres, Carolina Hurricanes, Dallas Stars, New Jersey Devils, Columbus Blue Jackets
Marcel Goc ~ C (74gp-3g-6a-9pts w/ Pittsburgh and St. Louis)
His stats are considerably underwhelming and they have dipped from previous years in the league but what Goc brings to the table is defensive structure and immense face-off ability. In 2014-2015 he had a 54.3 win percentage on the draw and spent a good amount of time on the penalty kill. At 31, Goc still has a few solid years ahead of him and based on his $1.2 million contract from last year and his decreased performance, he could be snagged as a fourth line guy likely for less than a million dollars. That is a pretty low risk investment in what should turn out to be a depth player at the very least. Goc had a rough year so it is unlikely anyone would offer him more than a one-year deal, he'll have to earn his way back into comfort.
Teams that fit: Winnipeg Jets, Montreal Canadiens, New Jersey Devils
Devin Setoguchi ~ RW (12gp-0g-0a-0pts w/ Calgary)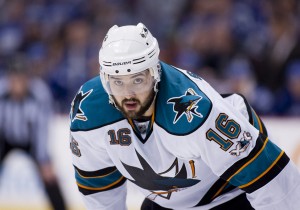 What ever happened to Devon Setoguchi is more than likely a mystery that will never be solved, however, it would be madness to write the guy off completely. He's 27 years old, which leaves him six solid seasons of peak physical performance. That is a long time, especially for a player that has had three 20-goal seasons, one of which he netted 31. The past few seasons have been rough and he has yet to find his footing after departing from the San Jose organization, but given the right chance and players around him, Setoguchi could be one of those guys who nets 20-25 goals on the third line. A depth scorer does a lot of good come playoff time. After earning $3.25 million from the Flames last season and playing in only 12 pointless games, Setoguchi is going to have to swallow his pride. One year-$1 million would suffice.
Teams that fit: Florida Panthers, Carolina Hurricanes, New Jersey Devils, Columbus Blue Jackets, Arizona Coyotes, Dallas Stars
Chris Stewart ~ RW (81gp-14g-22a-36pts w/ Buffalo and Minnesota)
Christ Stewart has had a few promising years that looked as if he would become a power-forward force in the league. Unfortunately he hasn't been able to live up that hype. His most recent contract wouldn't have told you that though as he earned $4.2 million. Now that he's a free agent, he must quickly be realizing that there isn't much room for him to bargain as he hasn't earned that much money. At 27 years old and with his size, Stewart could still prove to be a 40-50 point player if he's given a good second or third line to play on. If a team that needed size and scoring ability were to offer him $2 million per year for two years I would say he would be making a huge mistake not taking the offer (or something similar)
Teams that fit: Florida Panthers, Arizona Coyotes, Carolina Hurricanes, New Jersey Devils, Columbus Blue Jackets, Dallas Stars
James Sheppard ~ C (14gp-2g-0a-2pts w/ San Jose and New York Rangers)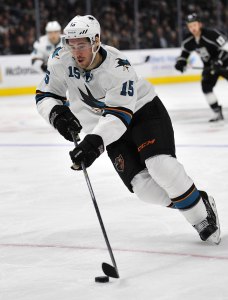 He's had an interesting NHL career, having had a productive first three years in the league and some very good years with San Jose he can't seem to land himself a legit NHL position. However after his strong playoff performance for New York one would think that a team in need of a heart and soul 4th line guy with puck possession skills would make a run at him. He made $1.3 million last season and would more than likely accept something in the same range, if not less. He's solid in the circle and can play a strong shut down role.
Teams that fit: Winnipeg Jets, Montreal Canadiens, New Jersey Devils
Keith Ballard ~ D (12gp-0-1a-1pt w/ Minnesota)
After earning $4.2 million with Minnesota, Keith Ballard is a free agent on the books to get a significant pay cut, that is if he continues playing. After a serious concussion during the season, Ballard still hasn't made his future known to the public, but if he were to come back to the game, a team in the need of a puck moving-defensive defender would be silly to pass up his services. Although his career has been plagued by injury, he probably wouldn't slot in higher than the 7th defenseman at this point in his career anyways. At 32, and with his history, Ballard would be lucky to sway a team to a two-year deal and is more than likely looking at a one-year deal worth $1-$2 million.
Teams that fit: Arizona Coyotes, Florida Panthers, Ottawa Senators, New York Islanders, Winnipeg Jets
Scottie Upshall ~ LW (63gp-8g-7a-15pts w/ Florida)
After four seasons with a bottom-dwelling Florida Panthers organization, the Panthers are primed to be playoff contenders with a bevy of youth talent moving up the chain and Upshall was the casualty of that. Regarded as a great leader in the room, Upshall would be a strong acquisition for a club either in the rebuild with youth or for a contender made up of younger players (Tampa Bay?). He made $3.5 million last season and it's doubtful he will earn that again in his NHL career. At 31 years old his offense declined enormously over the last year and he played in far fewer games than he's used to. He would have to earn himself a spot back as a regular but more than likely will finish his career on one or two-year deals.
Teams that fit: Winnipeg Jets, New Jersey Devils, Tampa Bay Lightning, Dallas Stars, Washington Capitals
Andrej Meszaros ~ D (60gp-7g-7a-14pts w/ Buffalo)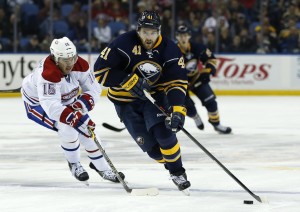 The 29-year-old Andrej Meszaros has had a solid NHL career. He's not making any bids to the Hockey Hall of Fame but Meszaros has put in a respectable career to this point and is sitting in the sweet spot of his prime at 29. Any team in need of veteran defense could offer Meszaros a three-year deal to take him into the latter stages of his career. He made $4.125 million with Buffalo last season and likely won't get that money from anyone at this point, but a team like Florida, who is on the brink of youth-explosion, could really benefit from a strong veteran presence like Meszaros.
Teams that fit: Florida Panthers, Ottawa Senators, Winnipeg Jets, Arizona Coyotes, Carolina Hurricanes
Matt Irwin ~ D (53gp-8g-11a-19pts)
It is quite surprising that Matt Irwin is still on the table. It makes one question the integrity of the player and not his skill. Skepticism aside, Matt Irwin is a solid young defenseman who wasted no time proving his NHL ability in his first two and a half years in the league. This past season he only suited up for 53 games but notched 19 points (on pace for 29 points if he was able to play all 82 games). He was paid $1.1 million by the Sharks and earned that pay with just over half a season's worth of games. That is pretty impressive for a guy that has barely broken 150-games in the NHL. Unfortunately for Irwin, but fortunate for teams looking for a solid 5th or 6th defender, his age and relatively low number of games push him into the 'risk' zone for teams, which means he is more than likely looking at a two or three-year deal worth $2-$3 million per season. Pretty good value for what you'd get.
Teams that fit: Winnipeg Jets, New Jersey Devils, Florida Panthers, Carolina Hurricanes, Los Angeles Kings
Steve Bernier ~ RW (67gp-16g-16a-32pts)
Steve Bernier, a name that has remained unknown after ten years in the NHL. This is a player that I would have guessed would be house shopping in a new locale by this point of free agency. What teams always look for is scoring depth and Bernier has proven that at 30-years old and in the physical prime of his career, he can score and he can help others score. With 32 points in just 67 games last season, Bernier was on pace for nearly 40 points. That's good stuff for a guy that made just $600,000 in 2014-2015. He's strong, physical and has a nose for the net. Any team in need of some scoring help from their third line would be insane not to give this guy a one-year 'prove it' deal.
Teams that fit: Florida Panthers, Winnipeg Jets, Carolina Hurricanes, Arizona Coyotes, Columbus Blue Jackets, Dallas Stars