The NHL regular season is close to completion, and the San Jose Sharks are reeling. They have lost nine of their last 10 games, tumbling down the league standings. In the 14 games they have played since trading star forward Timo Meier to the New Jersey Devils, they have earned just seven points. At the moment, the primary source of optimism for Sharks fans is that they are currently among the teams with the best odds to land the top pick in the 2023 NHL Draft when the lottery results are announced on May 8. However, even as the final stretch of the season has proven difficult, several players are still turning in solid performances game-in and game-out, refusing to back down during one of the most challenging seasons of their careers. Here are three Sharks who deserve credit for playing well amidst a brutal period of the schedule.
Nico Sturm
Every hockey team needs some unsung heroes, and forward Nico Sturm fits that role perfectly for San Jose. Throughout the season, he has done lots of little things to help the Sharks, and the recent stretch has been no different. He is more than willing to put his body on the line, dishing out hits and blocking shots repeatedly. He has already set a career-high for blocks in a season with 41 and may set a new one for hits as well, needing nine more the rest of the season to do so. Those kinds of scrappy defensive plays are needed from a third-line forward such as Sturm. He helps the Sharks win possession of the puck, leading the team in faceoff percentage at 56.1%.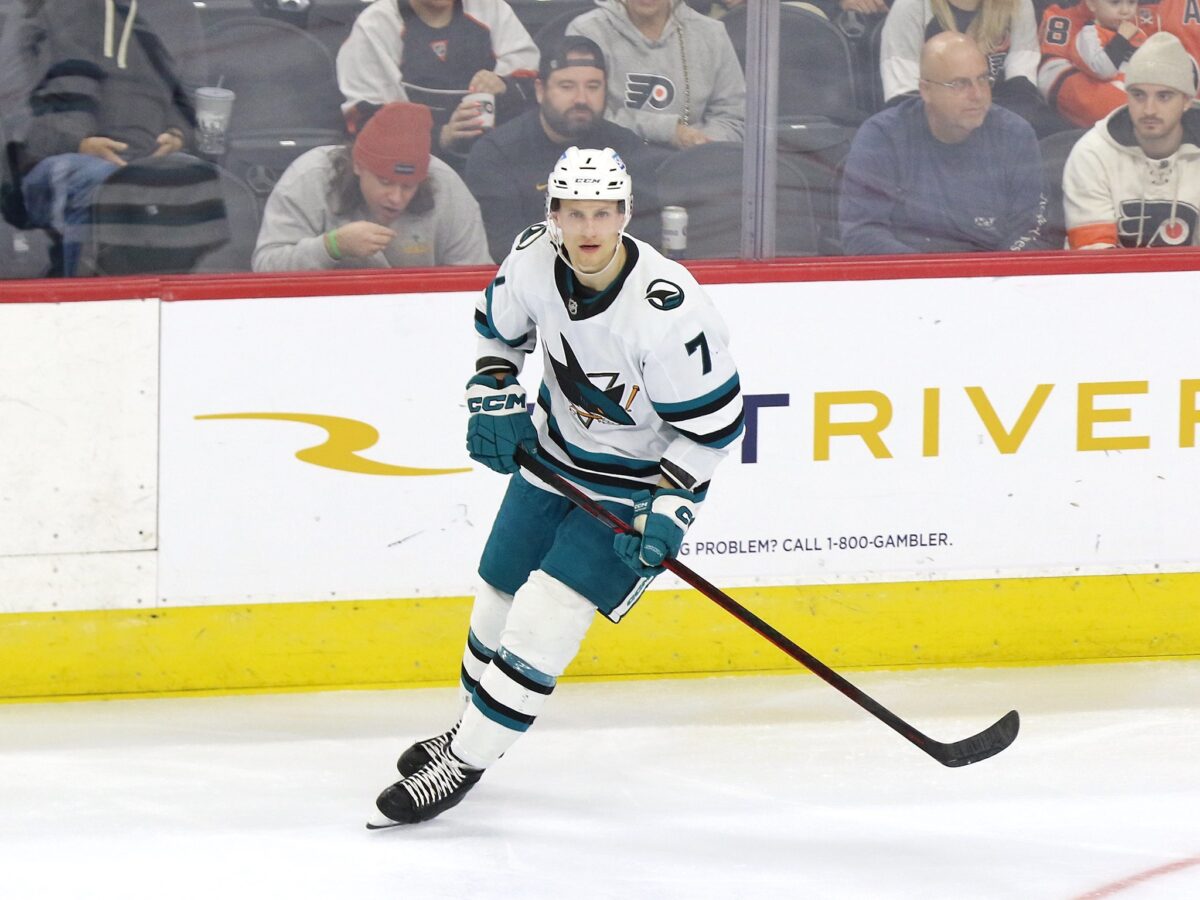 Furthermore, even as the Sharks struggle to win games, one facet in which they have excelled is the penalty kill, and Sturm is a huge part of that. He has played on the top penalty-kill unit throughout the season, consistently anchoring a group that currently holds the NHL's fourth-best kill percentage.
This season is a far cry from last for Sturm. After using many of these same skills to help the Colorado Avalanche win the Stanley Cup in 2022, he now finds himself experiencing essentially the reverse outcome on a team that could end up with the league's worst record. Such a change can't be easy, but give him his due — he has embraced the situation and maximizes his effort in every game.
Steven Lorentz
Like his fellow forward Sturm, Steven Lorentz makes his contributions felt mainly in ways other than goals and assists. He is an excellent forechecker and creates scoring opportunities by hustling to pucks in the offensive zone. He has established himself as one of the team's most physical players, placing fourth on the Sharks in hits. His defense has also proven valuable on the penalty kill, where he has been a key contributor throughout the season.
In his first season in San Jose, Lorentz has taken advantage of his opportunity to receive more chances than he might on a contender and has proven his place on an NHL roster. Even if his numbers aren't eye-popping, he has set or matched career highs in many statistical categories, including goals (eight), points (16), and takeaways (41). He's also stepped up on offense since the Meier trade, registering three goals after scoring just five the entire rest of the season.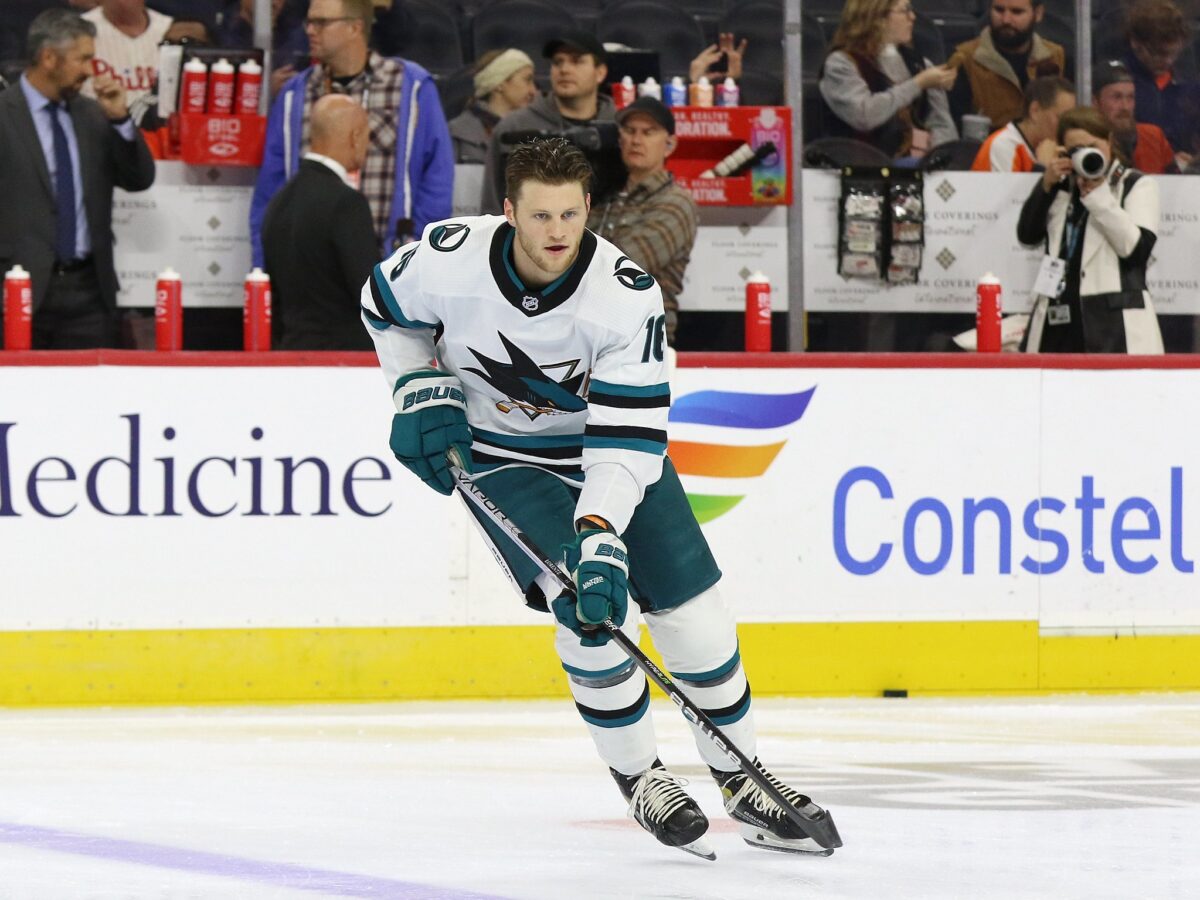 When he was traded to the Sharks in the 2022 offseason as part of the deal for Brent Burns, Lorentz clearly sensed that he could use the change of scenery to accelerate his career. He's averaging 11:23 of ice time this season compared to a previous career high of 10:53, which may not seem like much of a jump but can add up to a significant number of shifts throughout a full season. With more of an opportunity this season than ever before in his professional career, he has made the most of it.
Erik Karlsson
The previous two entries have been about players who make contributions that don't always show up in the box score. Defenseman Erik Karlsson is different.
Karlsson continues to post points at an absurd rate. He's up to 91 on the season, including 14 in the 14 games without Meier on the roster. His point-per-game pace has created genuine drama and excitement for Sharks games, even in losses: can he become the first defenseman with a 100-point season since 1992?
In practically every game, Karlsson takes a below-average offense — one that has only gotten weaker in Meier's absence — and carries it to respectability in a way that defensemen are rarely capable of, giving him one of the most controversial Norris Trophy candidacies in recent memory.
Out of all the players on the Sharks roster, the difficulties of this season may be the toughest on Karlsson. He has spent most of his career as one of the NHL's top blueliners and now finds himself as the best player on a rebuilding team unlikely to make the playoffs within the next couple of years. His potential value to a contender means he could be a potential trade chip in the offseason, rendering his future in San Jose uncertain.
But amid all of those challenges, he has still managed to post the best offensive season of his career, and is maintaining his level of production even as the team struggles as a whole. It's the mark of a true professional to play your best even in tough times, and Karlsson exemplifies that perfectly.
The Myth of Tanking
A final point on all of this: although only three players are discussed here, no one on the Sharks' roster is trying to lose games.
Losing stinks. Every player in the NHL is among the best hockey players in the world, and none of them got to that point by hoping they'd lose games. The Sharks' roster consists entirely of players who hope they'll win every single time they step on the ice.
Related: Blue Jackets/Sharks Game Proves Again Players Do Not Tank
---
Latest News & Highlights
---
The Sharks' most recent game, on Tuesday (March 28) against the Winnipeg Jets, proved to be an ideal demonstration. Winnipeg desperately needed a win in hopes of solidifying their playoff position, and a loss for the Sharks would have allowed them to maintain the top lottery odds they held at the time. But the Sharks didn't care. They played one of their best games of the season. They made smart passes on offense to set up great looks, and James Reimer made 41 saves, including a number of spectacular highlight-reel stops. They won 3-0, and even if the long-term effects on the franchise were negative, the players took considerable joy in finally snapping a nine-game losing streak.
Further solidifying the argument against tanking is the simple fact that the team with the worst record doesn't always win the lottery. The players have every right to go out there and try to win games, and that's exactly what they should do.
The Sharks may not be as talented a hockey team as many of their opponents, but they will put up a fight in every game they play, and the three players above show that better than anybody.
---
---