It has been just over a week since Brad Treliving was announced as the new Toronto Maple Leafs general manager (GM). Treliving has a lot of decisions to sort out in a relatively short period of time. 
Decision One: The Contract Extension with Auston Matthews
Of course, the first decision on the agenda is the situation with superstar Auston Matthews. His contract runs out at the end of the 2023-24 season. Part of keeping him happy will have to do with money, and how much the Maple Leafs are willing to pay to keep him in the fold.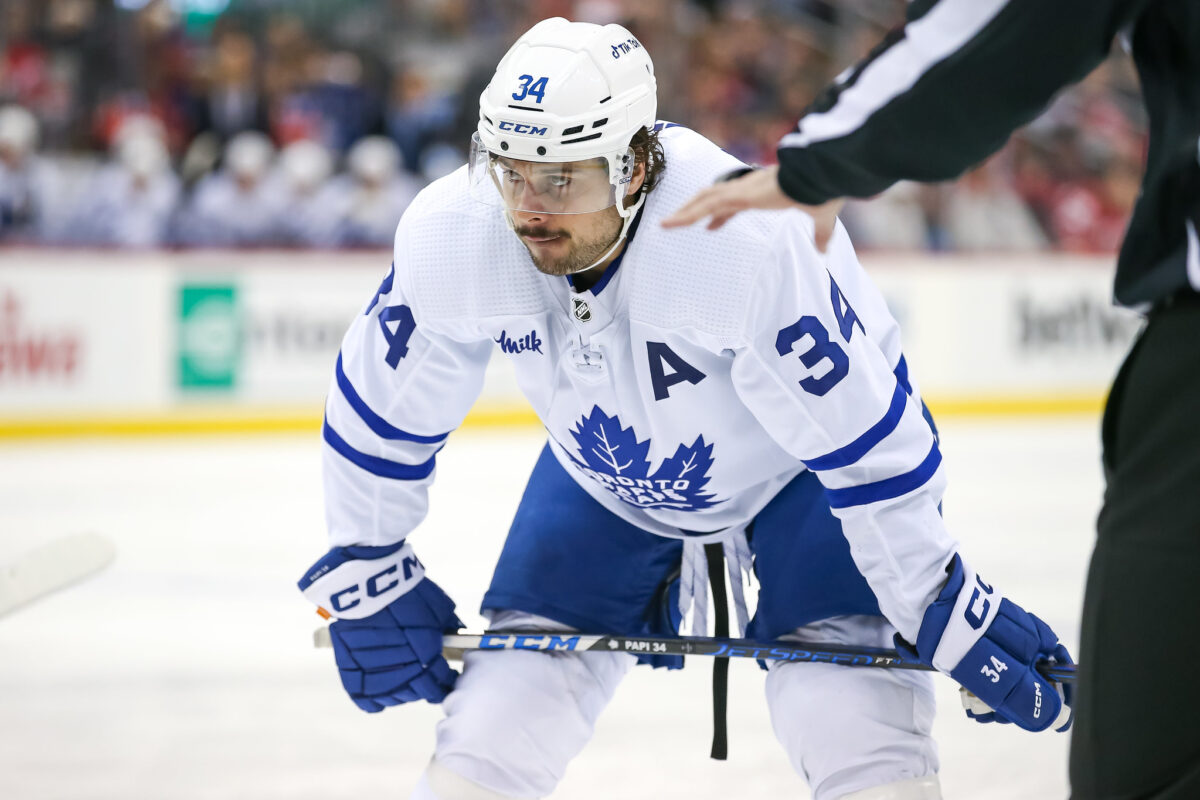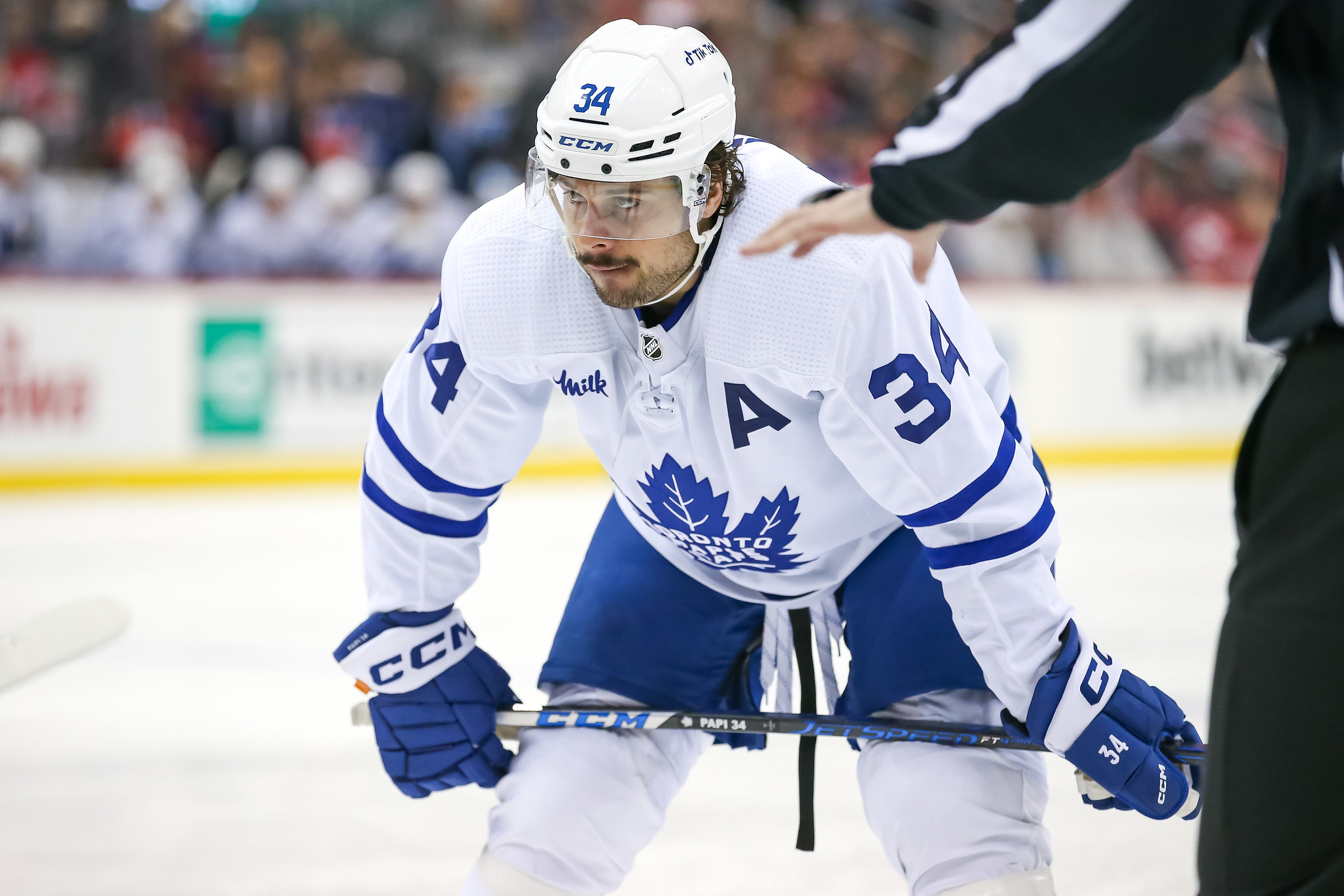 Just as importantly, Treliving has the challenge of convincing Matthews that the team is not going to take a step backward in the upcoming seasons. If he were to decide to become an unrestricted free agent (UFA) at the end of next season, he would have numerous suitors to choose from. It would make sense that he would want to play for a team with a solid chance to compete for the Stanley Cup now. Treliving will have to prove to Matthews that the Maple Leafs are one of those teams. 
Related: Maple Leafs' Matthews Learned His Hockey Skills in a Phoenix Thrift Store
So, setting the direct negotiations with Matthews and his agent Judd Moldaver aside, Trelving needs to build, or at least maintain, a competitive team around Matthews. 
Decision Two: What to Do with Maple Leafs' Head Coach Sheldon Keefe
Treliving's second decision is what to do with the current head coach. That decision puts coach Sheldon Keefe squarely on the hot seat. Strike one for Keefe is that he is a coach who was hired by previous GM Kyle Dubas. That's not a good position to be in. New GMs usually like to bring in their own head coaches.  
---
Latest News & Highlight
---
Strike two for Keefe is the fact that he only has one year remaining on his present contract. That contract represents zero job security. Interestingly, there's a rumour that the Maple Leafs might extend him. It makes sense because Toronto was a team willing to pay Mike Babcock over $30 million to not coach. In contrast, the $2 million that Keefe presently makes is peanuts in comparison.  

However, it is entirely feasible the Maple Leafs could offer to extend Keefe's contract for another year or two and decide six months later to fire him. Looking back, in 2011-12 the Maple Leafs gave then-head coach Ron Wilson a contract extension in December, only to turn around and fire him three months later. 
What We Currently Know
The only two things that we know to this point are (a) Keefe has not been fired yet and (b) Treliving and Keefe are talking. The biggest question that must be answered in their meetings together is whether Treliving and Keefe share the same vision. What is the right direction the Maple Leafs need to go if they are to take the next step in their development?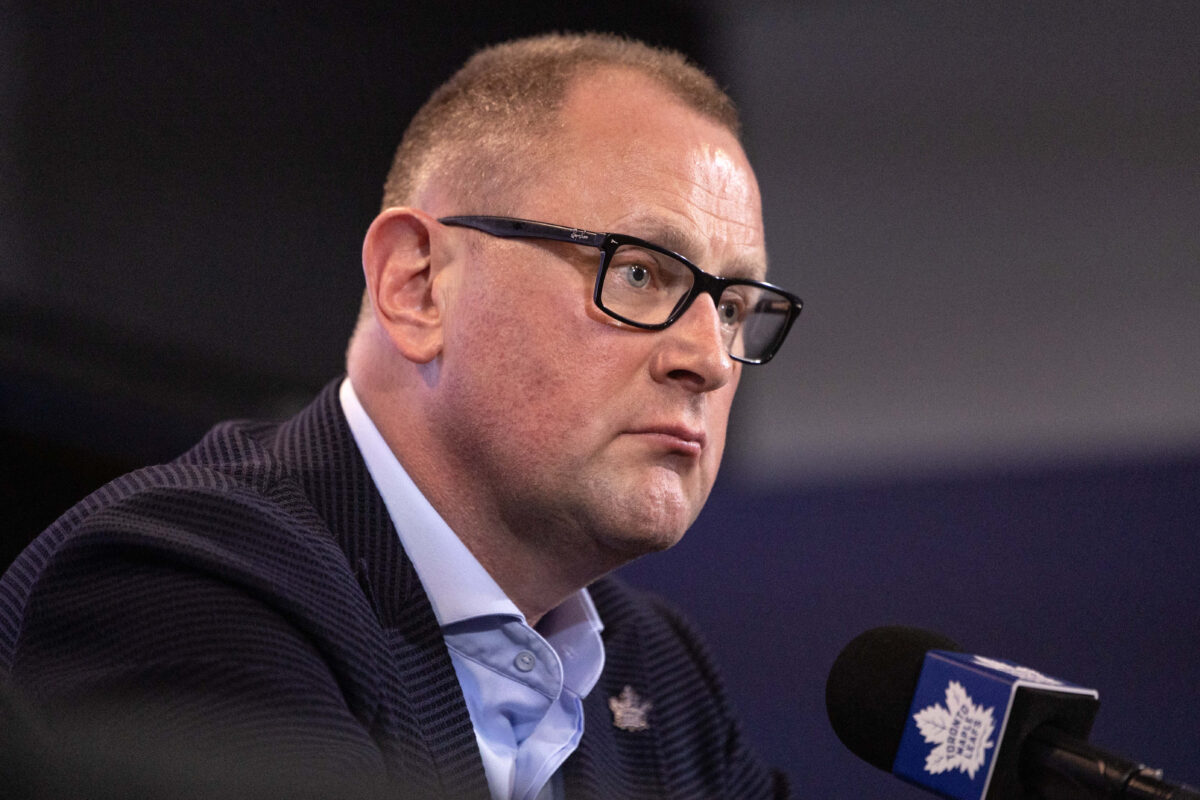 But there's also a second important question, and it's one we are sure Treliving and Matthews are talking about. That is how he feels about Keefe as a coach. Count on the fact that those conversations are most likely happening with the other core Maple Leafs' players as well. 
We Will All Soon Know How Those Meetings Go
We will all know how those meetings go soon enough. If Treliving does decide that Keefe is not the right coach for this team, there will be no advantage in waiting to release Keefe of his duties. In fact, because that has not happened yet, we might assume the meetings that relate to Keefe's future with the team have gone in his favor. 
Related: Old Prof's Maple Leafs Trivia: How Well Do You Know Team History?
Treliving shared that he was open to retaining Keefe as the Maple Leafs' coach. Perhaps that's the way he's currently leaning.
However, Does Any of This Remove Keefe From the Hot Seat?
With that being the case, does that remove Keefe's butt from the hot seat? Of course, it doesn't. There will still be pressure on the Maple Leafs to perform right out of the gate next season. If they have a similar start to the one they had last season (4-4-2 in October) or the season before (4-4-1 in October), there might not be the same willingness to let the team "ride it out."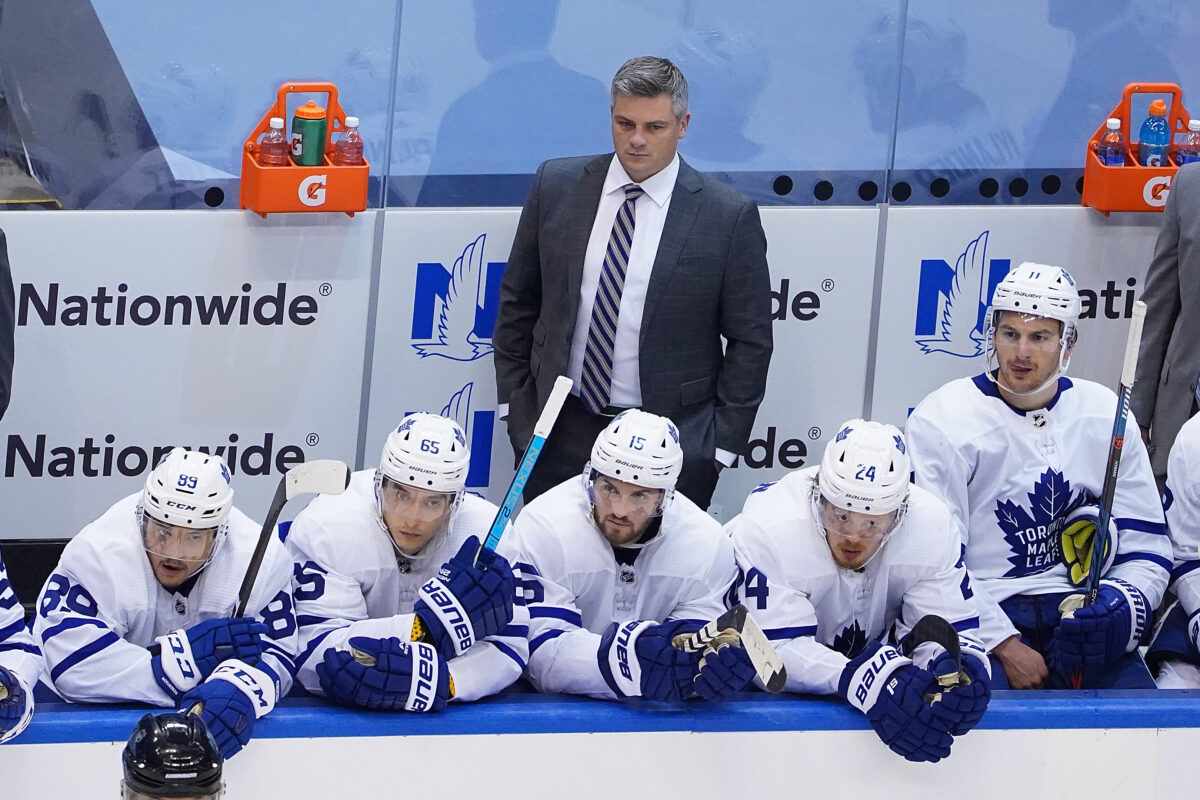 If there was a losing streak, and it extended into November, despite a vote of confidence from management and even if Keefe has a contract extension in hand, he could still find himself out of a job. Regardless of what happens in the next few days or weeks, Keefe will be on the hot seat to keep this team winning and moving forward.
It isn't a solid position to find oneself in, but it seems to be a way of life for NHL coaches.
[Note: I want to thank long-time Maple Leafs' fan Stan Smith for collaborating with me on this post. Stan's Facebook profile can be found here.]