Over the summer the Anaheim Ducks made moves signing and trading players. As the season approached, Rickard Rakell and Hampus Lindholm were still not re-signed. Recently, the Ducks were able to reach a deal with Rakell and finally today a deal was reached with Lindholm.
According to TSN's Bob McKenzie, Lindholm has signed a six-year deal with AAV of $5.25 million. Anaheim is currently over the salary cap ceiling by $1.4 million per capfriendly.com. The Ducks gained more room this past week when they placed Simon Despres on long-term injury reserve (LTIR). Anaheim general manager Bob Murray also placed Nate Thompson on LTIR yesterday, which will gain another $1.6 million approximately. According to capfriendly.com, this puts Anaheim back under the cap ceiling.
Anaheim Backed into a Corner with Lindholm Situation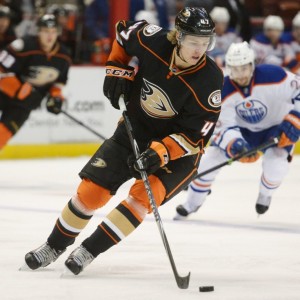 Even with Anaheim re-signing Lindholm, putting Despres and Thompson on LTIR is only a temporary solution to getting back under the cap. Thompson is due to come back in a few months and Despres' status is still up in the air. Even with the Lindholm deal completed, Murray still has to make another move in a few months.
Murray placed Clayton Stoner on waivers, which would have resulted in the Ducks gaining approximately $3.25 million in cap space. No teams took the bait.
The Ducks also placed Emerson Etem on waivers and if he is picked up or cleared, then Anaheim could get an additional $775,000.
The Ducks will still need to make a move eventually and it could likely come from the blue line. The Ducks are stacked on defense with Kevin Bieska, Simon Despres, Cam Fowler, Korbinian Holzer, Josh Manson, Clayton Stoner and Sami Vatanen. Anaheim also has Jacob Larsson, Brandon Montour and Shea Theodore, who are waiting to play full time in Anaheim.
The name that has come up the most in this group regarding a trade is Cam Fowler. Unfortunately for Murray, he doesn't have many other options from the blue line to clear cap space. It appears no one is interested in Stoner's contract, after he cleared waivers, or Despres', due to his lingering injury. Another player with a big salary is Bieksa, but he has a no-movement clause, making him also unlikely to be moved.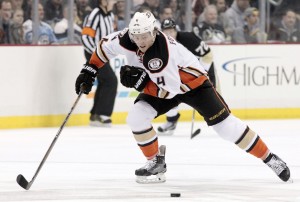 Fowler's Trade Value on the Rise
Fowler has upped his trade value in the beginning of the season. He is tied for the team lead in goals (3). He is second in total points (7). Fowler has five power-play points and his shooting percentage is 17.6%, which is second amongst the team.
Trading Cam Fowler would bring back a significant return. Depending on what Murray is looking for, a trade would likely result in bringing several players and/or prospects to Anaheim.
Some may argue that it's difficult to replace Fowler, but Vatanen and Theodore are players who play a similar role to Fowler's. Either one can quarterback the power play and be just as effective as Fowler. Additionally, Lindholm is only 22-years-old and Fowler is 27, so it makes sense for the Ducks to re-sign Lindholm and trade Fowler because Anaheim will likely get more mileage out of Lindholm. Some teams in the past, including Toronto and Detroit, have expressed interest in Fowler, so maybe a deal can be worked out with a significant return.
---
Complete Ducks Coverage From THW
---
If a move with Fowler does happen, then Bob McKenzie has stated it could occur with a team from the Eastern Conference.
In an ideal world, it would be great if Murray could keep Fowler, but it doesn't seem likely because of the limited cap space Anaheim currently has. Murray is in a difficult position and hopefully he can resolve it soon.