He's back!
Connor McDavid has rejoined the Edmonton Oilers lineup in a big way. Since his return to the lineup on February 2nd against the Columbus Blue Jackets, all McDavid has done has scored two points per game (12 points in six games). In his most recent outing against his hometown Toronto Maple Leafs, he scored five points, while helping linemates Jordan Eberle and Benoit Pouliot score four points each. Eberle earned his first career hat trick against the Leafs.
This should come as no surprise to anyone who is familiar with McDavid's career to this point. Prior to joining the Oilers, while on his junior team in Erie, McDavid missed time in his last two seasons with the Otters.
In 2013-14, McDavid missed time due to a leg injury. He came back and helped the Otters reach the OHL Western Conference Final, before bowing out to the eventual OHL champion Guelph Storm. McDavid finished his 17-year old season with 99 points.
In 2014-15, McDavid missed 20 games due to the punch heard around the world. In a game against the Mississauga Steelheads, McDavid got in a fight with Bryson Cianfrone. McDavid's fist hit the boards and suffered a broken hand. He came back after the winning gold in the World Junior Championships to the Otters, where he finished third in overall scoring, even though he played in just 47 games.
McDavid has a proven track record of success after missing time. It begs the question, can anybody really stop this kid? I mean, he suffered a broken clavicle, missed three months, and came back as though he missed no time.
Sure, one could argue that the competition wasn't exactly the greatest. The two best teams in that stretch, the Canadiens and Islanders, outscored the Oilers 13-2. McDavid scored one of the two goals, but was a -3 in those games.
But you can't ignore two points per game since his return from a three-month layoff. Two points per game is almost unheard of in today's hockey. McDavid is living up to every expectation, and then some, for someone who just turned 19 years old.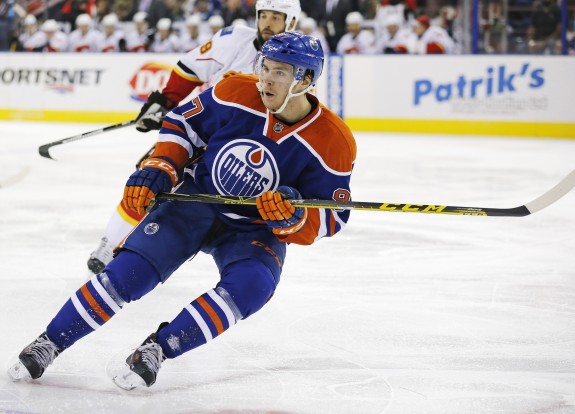 Can McDavid be stopped? The answer is yes. Will he be stopped is a more appropriate question? In watching McDavid more than 100 times live, I have noticed three things that teams have done to him in which have limited his output. He hasn't really been stopped anywhere, but he has been slowed. Slowing him down will give your team the best chance to win.
Did you know? McDavid never won an OHL championship in his four years in Erie. He made a conference final and an OHL final before his teams lost. In each case, the winning team won the series 4-1. In both series, McDavid was limited, but not stopped. That was enough for the Otters to go down in defeat.
What did Guelph do two seasons ago and what did Oshawa do last season to limit this phenom? Let's dive in.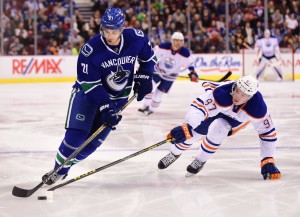 Make McDavid Play In His Own Zone
This is first and foremost. Contrary to what some of you might believe, McDavid is still human. I know at times he does things that are out of this world. But if he's going to spend a minute or more on the ice, make him defend. He has to come off eventually.
Some teams will be able to do this better than others. Good puck possession teams can have success with this method by controlling the play. If there is an area of McDavid's game that is still a bit of a work in progress, it's his play in his own end. Once he leaves the zone and attacks you, look out. But until then, make him defend you. He'll make his share of plays, but at least it's 200 feet from your goal instead of right in front of it.
Play Like The New Jersey Devils!!
You should know where I'm going with this. When you think of what made the New Jersey successful for so many years, it was their ability to clog the neutral zone. Given McDavid's speed, this is an effective strategy. This is what the Oshawa Generals did in last year's OHL finals. McDavid had very little room to operate. He was forced to give up the puck earlier than he wanted to. It led to dump ins and intercepted passes.
It is important to note that Oshawa had the roster to make this work. Canucks prospect Cole Cassels and Habs prospect Michael McCarron did a fantastic job all series taking away McDavid's time and space. Couple that with outstanding goaltending from Ken Appleby, and it became a short series.
Several teams have a form of the neutral zone trap today. Effectively playing this style will force McDavid into a decision. Will he try to skate through multiple defenders? Will he pass the puck? It might be a boring style, but it can neutralize his speed to a degree. It can also cause turnovers.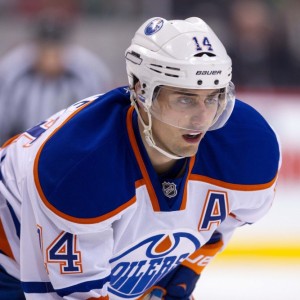 Clip McDavid's Wings
McDavid is admittedly a pass first player. Don't get me wrong. When he wants to attack and shoot, he will with the best of them. But at the heart of it, McDavid is ALWAYS looking to set his teammates up. Right now, his wingers are Eberle and Pouliot. Teams MUST know where the wingers are.
One of McDavid's patented moves is a strong drive to the net, drawing sometimes three or more defenders to him. He does this to make an unbelievable pass to one of his wingers for tap-in goals. One of McDavid's knocks, if you can even call it that, is that he didn't shoot enough in Erie.
For instance, he drove the net in which shooting was the best play, but he tried passing anyway. He could have had many more goals had he taken more shots. His priority is to get and keep his teammates involved. If you can neutralize his linemates, you force McDavid to have to do it himself. More often than not, advantage defending team.
Even with all the above said, McDavid still couldn't be completely stopped. That shows you how special he is. If you want to stop McDavid, you have to limit him. Following the three steps above will increase your chances of limiting him. Still good luck to you. It's not easy to do. Very few have actually limited him. He's only going to get better.
Make McDavid play defense. Take away the neutral zone. Stop his linemates. That's the secret to successfully limiting the phenom known as McDavid.