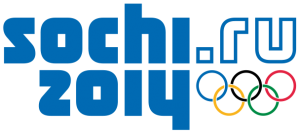 The 2012 IIHF World Championships in Finland and Sweden are all wrapped up, meaning the hockey rankings for the 2014 Olympic Winter Games in Sochi, Russia have been decided.
Because the rankings are based off of the 2012 IIHF Men's World Rankings, Canada will enter Sochi 2014 as number five, USA seven and Russia one. Below are how the three groups will look in the Olympics, with each nation's respective ranking in brackets.
Group A: Russia (1), Slovakia (6), USA (7), Qualifier 3
Group B: Finland (2), Canada (5), Norway (8), Qualifier 2
Group C: Czech Republic (3), Sweden (4), Switzerland (9), Qualifier 1
Canada appears to have received the most luck of all the teams in the tournament given who they will have to go up against in terms of their own group.
While Finland managed a higher finish than Canada in the World Championships, they still failed to achieve a medal as they dropped the Bronze Medal Game 3-2 to the Czechs. Norway, Canada's other known Group B opponent, didn't fare quite as well with an eighth place finish.
It's currently unclear who Canada's third Group B opponent will be, although it is likely to be one of Latvia or France.
Team USA didn't get so lucky. They will have to go up against the Russians, who took gold at the World Championships. As long as NHL players are allowed to attend under the new collective bargaining agreement, the Americans will likely have to face the likes of Pavel Datsyuk, Alex Ovechkin and Evgeni Malkin, all of whom would be playing on their home turf.
It's currently unknown if NHL'ers will be allowed to attend the event. The league and team owners would like to keep the players out of the Olympics so they don't have to undergo a 2-3 week layoff in the midst of the regular season and to reduce the chance of player injury. The players, on the other hand, would rather be there to represent their respective countries.
As Chris Johnston of the Canadian Press reported, though, IIHF president Rene Fasel has no problem waiting for the NHL to make a decision.
"I've always said our door is wide open," Fasel said. "That's in their hands. Our door is wide, wide open. That's their decision to make, if they want to come or not."
An interested 12 months surely lay ahead, with the final three Olympic qualifying tournaments set to take place and the NHL CBA to be re-negotiated.
Twitter: @LukasHardonk | Email: lukas.hardonk@gmail.com | Lukas' archive
For every Leafs article on THW, follow @THW_MapleLeafs on Twitter.