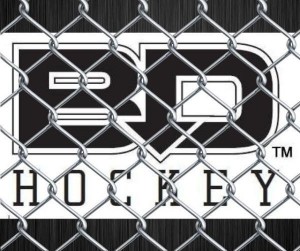 Bardown Hockey was founded by a group of friends and teammates who shared a vision to create "an unreal hockey brand that united snipers around the world." Through dedication and committment, that group of buds created one of the most popular apparel brands available in today's hockey market. Players throughout the world of hockey wear their brand both on and off the ice. Hundreds of professional athletes currently outfit themselves in Bardown apparel, and that number grows everyday.
Recently, I was able to talk to the guys over at Bardown Hockey and ask them a few questions.
THW: Tell us about your apparel. What do you consider to be your feature products?
BD: Through our young existence in the clothing and apparel market, we have been able to develop an adoption by the hockey market for our shirts and hats. Hats have been adopted extremely well due to our effort to mold them similar to the Old Reebok Snapbacks. Reebok got away from these and as hockey players we wore them around the rink everyday. By being able to deliver the same quality hat with some unreal Bardown designs, the hockey snapback has been re-born.
THW: Many people have heard about hockey apparel companies such as Gongshow Gear and Sauce Hockey. For those who aren't familiar with Bardown Hockey, what makes you guys special?
BD: We believe in a few traits that make Bardown Hockey stand out from other companies such as the aforementioned brands. In regards to design, we have world-renowned sports artist Rob MacDougall as our lead designer. Mac has worked with legends such as Bobby Orr, Wayne Gretzky, and just about every high-profile athlete in the world. He even drew a handful of Don Cherry covers! His knowledge and ability to take our ideas and convert them into designs is invaluable and because he understands the game of hockey, he intertwines small details that go a long way with the consumer.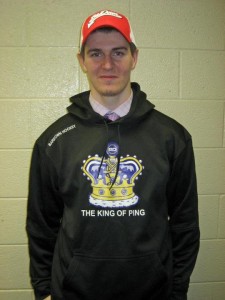 We also pride ourselves on having a fair price point. Our competitors overcharge for their product and we decided that we wanted product that had a fair margin and we wouldn't hesitate to purchase.
Lastly, our company has been adopted by the younger generation of hockey players. Going Bardown is a statement, and speaks volumes to hockey players with the product really taking off with the younger generation of hockey players who with increased skill have flash in their game.
THW: Now, BD isn't just for men, correct? For all the women out there who love to go bardown, what do you offer for them?
BD: We are beginning to branch into women's clothing but will not fully dive-in until we have a perfected product. We do have female athletes like Meghan Agosta who love Bardown and have been pushing us to do more girls gear. We will be in the near future! Anyone who rips Bardown deserves to have gear!
THW: On top of having a great website to sell your apparel, where can people buy your products in stores?
BD: Currently we are located in 25 stores across Canada. This number should jump remarkably in September when we for the first time will present to stores across the nation. A list of our dealers includes:
Just Hockey (Toronto), Goalie Crease (Toronto), Majer Hockey (Toronto), Al's SFS (Burlington), Browns Ice Box (Burlington), Garners SFS (Barrie), Sports Connection (Calgary), Play it Again Winnipeg (Winnipeg), Rookz Edge (Ottawa), Chatham ProShop (Chatham), Factory Sports (Saskatchewan), IceSports (Oakville and York), Clean N' Sharp (Oakville), Brooklyn Skate Shop (Brooklyn), Front Row Sports (Welland, Niagara Falls), and WestStar (Mississauga).
THW: You seem to have made a great connection with junior hockey players. Why do you think that is?
BD: Younger guys just respect what we're doing and have grown up with a new hockey language. With so many terms and words that only hockey players understand, Bardown represents the ultimate way to score a goal and just has the subtle flash they crave.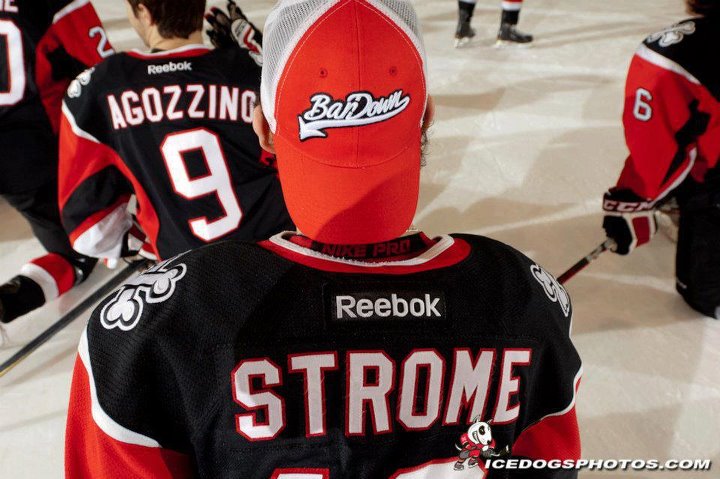 THW: How has Bardown Hockey grown since it first started?
BD: A year ago it was just a vision with a few buds at university. It has become a reality now and is becoming a full-time job. Couldn't ask for anything better than staying involved with hockey and getting the pleasure of meeting players you grew up and/or currently idolize.
THW: Everybody loves seeing their favourite player go bardown. Who are BD's favourite snipers?
BD: During the regular season there are at least 2-3 Bardown Snipes a night. There are a few players that seem to go cheese more than others. Regular Bandits include Kovalchuk, Semin, Ribeiro, Okposo, Tambellini, and Kopitar. The most legendary Bardown Goal had to be Stevie Y back in the day from the red line to knock out Gretzky and the Blues. #ping
THW: If you had to choose one word to describe Bardown Hockey, what would it be?
BD: Evolution. We are a brand that is well-connected with our target market and is excited about becoming a large player in the apparel market.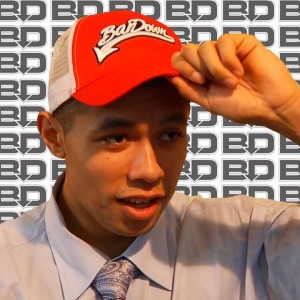 THW: Where do you see Bardown Hockey being in the future? How big do you expect to become?
BD: We fully expect to be the biggest player in the lifestyle apparel market within 3-5 years.
THW: Let's say the guys at Bardown had to make a starting lineup. Using any players in history, which five players would it consist of?
BD: Going to have to go back and give some love to some vets. On the point we would have Bobby Orr and Modern Day Flowtician Erik Karlsson. Up front Bobby Hull, Dougy Gilmour, and Jordan Eberle, who is a Canadian Hero. Let's throw Grapes behind the Bench.
THW: Which goaltender in the game do you believe is the most difficult to go bar-down on?
BD: This year most notably gonna have to say Johnny Quick. Guy has posted some unreal numbers and his glove fits his name. No ones ripping twine on him.
Thanks to everyone at Bardown Hockey for taking the time to take part in this interview. If you're interested in their products, you can check out their website by clicking here.
________________________________________________
Follow me on Twitter: @DavidOConnor95    "Like" my page on Facebook: David O'Connor
David O'Connor is a managing editor with the Sunbelt Hockey Journal. His writing has been on the Los Angeles Times' website, among other places. O'Connor also does some scouting work for the local Junior B hockey club. Please feel free to contact him at davidoconnorhockey@gmail.com.