We have reached the quarter-point of the season for the Dallas Stars, and it has been full of ups and downs. From a hot start followed by a losing streak to rescheduled games, the Stars have been challenged with plenty of adversity. Here is a look at what stood out and where they stand after the first 14 games. 
Hot Start
After a COVID delay to their season, the Stars came out on fire in their first four games. They went 4-0-0, sweeping their homestand against both the Nashville Predators and Detroit Red Wings. The power play was the key piece going 8-12 in the two-game series against Nashville and 2-6 versus Detroit. That had the power play at a ridiculous 55%, which was well above the rest of the league.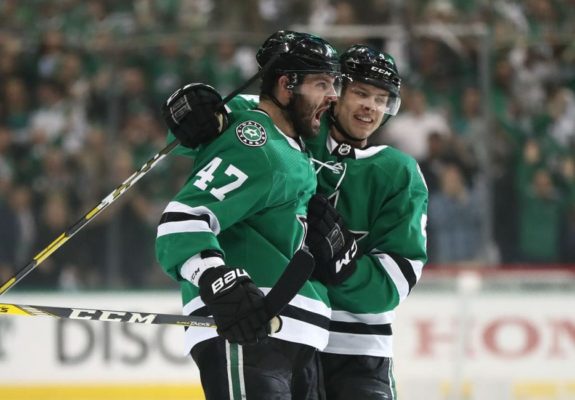 They received scoring from all of their key players, but veteran Joe Pavelski stood out, scoring four goals in four games. Everything looked to be working for the team. Their defense gave up very little and controlled games as their offense was rolling, scoring 19 goals. 
Back Down to Earth
It took the first road trip of the season to bring the Stars back down to earth. They traveled to play two games in both Carolina and Columbus. The Carolina Hurricanes exposed the weaknesses of the Stars, and perhaps the Stars came in overconfident. The Hurricanes skated circles around them for the first six periods of the series, winning game one 4-1 and leading 2-1 in the third period of game two. Dallas ended up mounting a comeback to lose in the shootout, but that was just the beginning of a tough stretch for them. 
Losing Streak
After the 4-0-0 start, the Stars went 1-4-4 over the next nine games. That included a winless streak of six games heading into Wednesday night's matchup in Florida. Over that streak, they could not find a way to win. Even more so, they were finding ways to lose.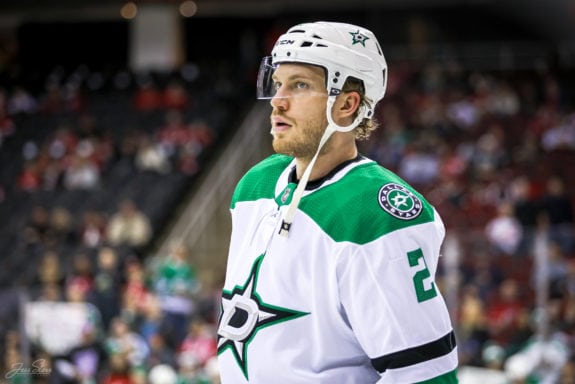 They needed someone to step up in order to get back on the winning side and were not getting it. It did not help that they seemed to have a new injury every game missing key players Roope Hintz, Alexander Radulov, Andrej Sekera, and Joel Kiviranta on top of already missing Tyler Seguin, Ben Bishop, and Stephen Johns long term. The man who had brought them back from these tough streaks so many times in the past, Anton Khudobin, was playing some of his worst hockey forcing the Stars to play rookie Jake Oettinger in more games. 
Postponed Games Make Things Worse
After the Stars faced the first postponements of the season before it even began, the team hoped they would have some smooth sailing for the rest of their schedule. They were very wrong. As COVID was causing games to be postponed all across the league, Dallas found its own unique adversity. 
Last week, Texas was hit with one of the worst storms in history, causing massive blackouts and unsafe conditions across the entire state. About an hour before their game versus Nashville, the game was postponed so they could save power for the rest of the city. That would lead to three more games being postponed cutting their season-long eight-game homestand in half. They went eight straight days without playing a game and were unable to practice for most of that time.
Dobby to the Rescue Again
In their return to play on Monday night, it looked like Khudobin was going to single-handedly end the Stars losing streak when he stopped 50 of 52 shots in a lopsided game against the Panthers. The Stars, however, could not find a way to tie the game in the third period and wasted a heroic goaltending performance while racking up yet another loss.
Then, in the very next game, he did it again with a little bit more help from his team. Khudobin recorded a 43 save shutout, and the offense chipped in three goals, leading Dallas to their first win in three weeks.  It was not a perfect game for the Stars, but they did what they needed to get a win and breathe a sigh of relief. In past, this team has rolled following losing streaks with long streaks of wins and playing excellent hockey.
Where They Stand
It seems to become more clear every day how unlikely it is that all teams will play 56 games this season. The NHL is running out of dates to reschedule these games, and teams like Dallas are already playing 43 games in 76 days, so they cannot safely put more games on the schedule. That means that the playoffs may end up being decided by win percentage rather than total points. Looking at it that way, here is how the Central Division looks at this point. 
Tampa Bay Lightning- .735%
Florida Panthers- .722%
Carolina Hurricanes- .694%
Chicago Blackhawks- .600%
Dallas Stars- .571%
Columbus Blue Jackets- .525%
Nashville Predators- .444%
Detroit Red Wings- .310%
The Lightning lead the division, which was expected by most after most of their Stanley Cup-winning team returned this season. The surprising new-look Florida Panthers are close behind them after a complete renovation of their roster in the offseason. Carolina has played very well and currently sits in third simply because the Florida teams have been incredible ahead of them.
The biggest surprise is the Blackhawks, who hold down that fourth and final playoff spot. Many believed this would be a mediocre team, but they continue to win. Dallas is in fifth, nipping at their heels, followed closely by the Columbus Blue Jackets. Dallas will have a very tough remaining schedule, but if they can find ways to win, they will have plenty of time to make up ground as they have played the least amount of games in the league so far.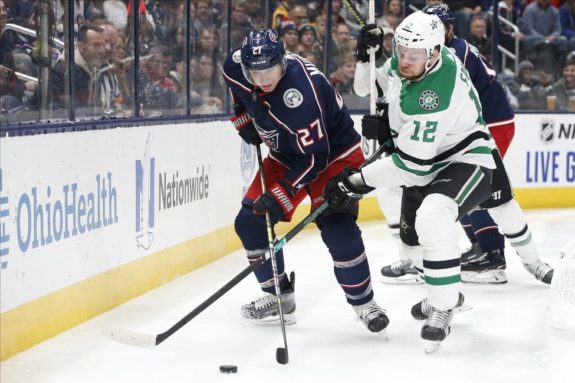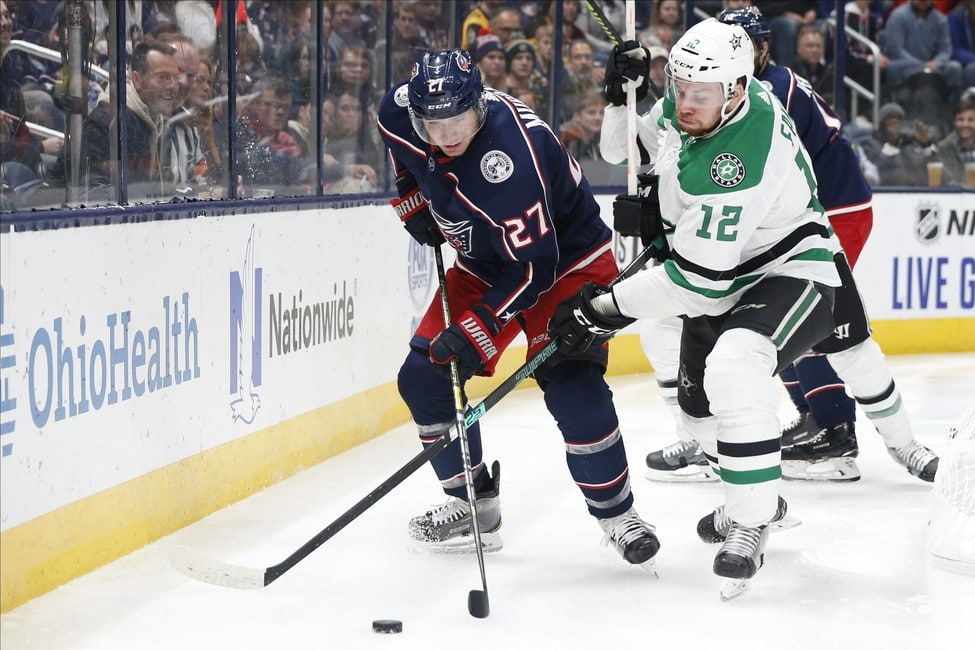 At this point, it looks like the Florida teams will hold down those top spots, and there will be an intense four-team battle for the final two playoff spots. Keep in mind though, with the new division realignment, these teams get a chance to make up ground more quickly by playing head-to-head eight times. With that and all of the other craziness that has occurred this season, really anything can happen. The remainder of the season is sure to be filled with more ups and downs, along with plenty of surprises.
---
---
Sam Nestler is a credentialed Dallas Stars contributor for the 'The Hockey Writers'. Growing up in New Jersey, Sam has been playing hockey since he was 7 years old. Developing a love for writing in college, Sam uses his hockey knowledge to create analyses and articles on every aspect of the game. Sam also hosts his own podcast on Spotify, the "Slapshot Sammy' podcast, breaking down action across the Stars, the NHL, and college hockey. Check out the podcast here, and give his latest article a read!