The Florida Panthers have had one of the busiest offseasons in the NHL. The team lost many key-players and traded, signed, and drafted plenty of new players in this offseason. With a lot of new faces this year, head coach Joel Quenneville will have a lot of work to do when shaping up the Panthers' lines.
The first line will likely begin the season with Jonathan Huberdeau at left-wing, Aleksander Barkov at centre, and newly acquired forward Patric Hornqvist at right-wing. After that, Quenneville will likely need to work some magic to develop some chemistry in the other nine forwards.
If the Panthers have Grigori Denisenko and Owen Tippett on their opening day roster on Jan. 13, I think a Denisenko, Alexander Wennberg, and Tippett line would be extremely effective for the team.
Fresh Faces
The Panthers' busy offseason was a symbol of freshness for the team, general manager Bill Zito put his own personal twist on the young group. Zito used his old connections in Columbus to help improve the Panthers – he traded for Markus Nutivaara, signed Alexander Wennberg and most recently signed Anthony Duclair. Depending on which players make the roster, Florida's lines could look really good to start the season. After the Duclair signing for $1.7 million, the team has roughly $6.6 million in cap space.
Zito continues to work magic for the team, as his first offseason has been an impressive one. The first-time general manager traded Mike Matheson's contract and drafted Lundell at 12th overall, which is looking like a steal, as he is crushing it in the Liiga. To put the cherry on top, he signed Duclair (a 23-goal scorer last season) to a cheap, low-risk contract.
The Perfect Line
The Panthers' second line is going to be really important for the team's success. It is expected that their stars on the first-line will produce like usual, but the second line will be vital as Evgenii Dadonov and Mike Hoffman are both gone.
Since the 2016-17 season, Wennberg has struggled to find his game. I think with a new team and two fresh new linemates, Wennberg could really see his career take a positive stride. His career-high in goals is only 13, so he's more of a playmaking centre when he's playing his best hockey. This works out perfectly, as Tippett has come through the minors as a lethal goalscorer. In the Ontario Hockey League (OHL), Tippett scored 128 goals in 213 games. Denisenko is a playmaking winger who also likes to drive the play and score as well. His ability to forecheck effectively is very impressive despite his 5-foot-11, 176-pound frame.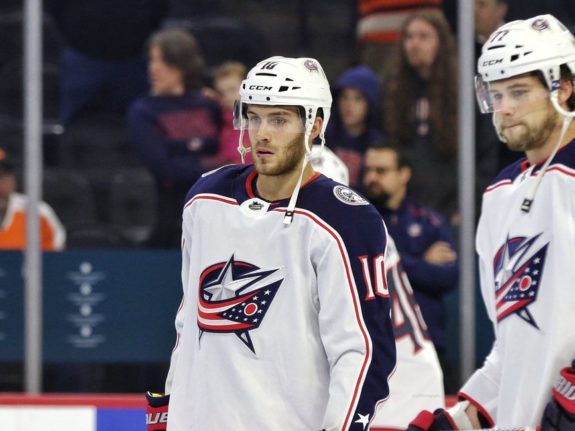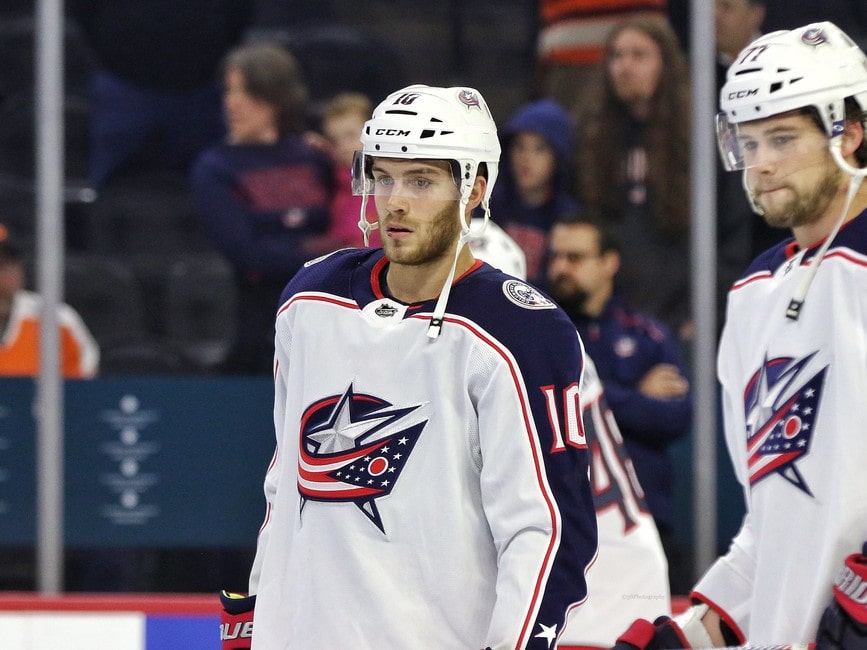 If Quenneville decides to give this line a try I think these players' greatest skills will bring out the best in each other and create a dominant line for the Panthers. A lot of things have to go right for Denisenko and Tippett if they want to make it on to the team's second line – they would have to have a great training camp and impress the legendary coach. With the NHL season starting in about three and a half weeks, teams will have a short camp to get lines put together for the 56-game season.
Plenty of Options
The one thing Quenneville has is plenty of options – his team may not have the best lineup in the new Central Division, but with a few moves near the trade deadline and success from their rookies, the Panthers could be fighting for the third or fourth spot in the division.
The Nashville Predators' and Dallas Stars' success will be major factors in the Panthers' success, as the Stars are dealing with injuries and the Predators will also likely be fighting for the third or fourth spot. The new Central Division will be really interesting to watch as teams will see fresh new faces with a mix of Eastern and Western Conference teams.
---
---