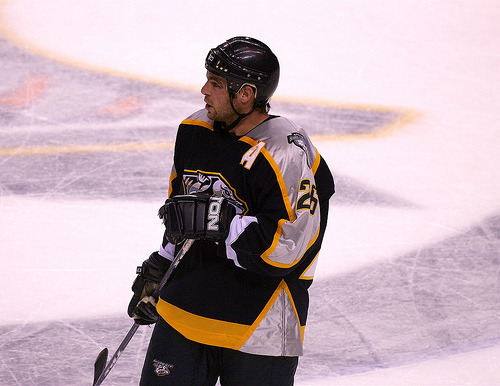 So often we see so many good people cut down in their prime.
Whether they're unable to perform what made them so special anymore, overshadowed by the competition, or they've lost their drive, a career cut down when it's rounding into form is a terrible thing, on or off the sports field.
But as anyone who's ever been exposed to the game will tell you, injuries are a part of it. A sad but unfortunate truth.
A truth that it took Steve Sullivan 142 games (153 if you include playoffs) and part, or all, of three seasons to come to terms with.
For his entire career, the 5'8 Sullivan had to claw his way to where he wanted to be. At a time where larger forwards and defensemen dominated a clutch-and-grab game, many didn't think those of smaller stature such as Sullivan and Tampa Bay's Martin St. Louis could survive.
A train of thought which kept both burried behind bigger, less-talented players, and even saw them swapped out in favor of those kinds once they'd landed a roster spot.
Three years after being drafted in the now non-existent ninth round by the New Jersey Devils, Sullivan was packaged along with Jason Smith and Alyn McCauley to the Toronto Maple Leafs. Sullivan had spent two full years in Albany collecting 156 points in 128 games, so he looked like a solid pickup for the woeful Buds.
What's more, Sullivan was also showing he could produce at the NHL level with New Jersey, picking up 31 points in 49 NHL games.
After the trade to Toronto, Sullivan started to find his way posting 16 points over the remaining 21 games in 1996/97 following the trade, a 28-point season the following year, and a 40-point season after that.
But that wasn't enough for the Leafs. Following a slow-start in 1999/2000 which saw him put up just one point in seven games, Sullivan was deemed expendable and placed on waivers where he was claimed by the Chicago Blackhawks.
All Sullivan did was put up 303 points in the Windy City over parts of five seasons, a painful memory for Leafs' fans.
In the season prior to the lockout though, the Nashville Predators were in unfamiliar territory: battling for a playoff spot. In the team's first five seasons, the Preds had never made the playoffs, their best showing an 80-point season in 2000/01.
This time though, the Catfish City wasn't taking any chances: Along with Sullivan they added Shane Hnidy for some toughness at the deadline, while alleviating themselves from injured Stan Neckar.
While the deadline day deals didn't help Nashville to anything but an eighth-place finish and a first-round exit, the excitement was there and Sullivan had performed above a point-per-game pace in the NHL for the first time in his career with 30 points over the last 24 games of the season.
When the NHL resumed play after the lockout, Sullivan did so with a new four-year deal at the hands of the Predators, ready to prove he belonged. Both the Preds and Sullivan picked up where they left off prior to the lockout, as Sullivan scored 68 points in 69 games and the Preds earned a franchise-record 106 points in 2005/06.
While Nashville would break that record with a 110-point season the next year, Sullivan's role would be diminished.
Sullivan suffered his first bought with back spasms early in October, missing three games in the season's first month. Following a December groin injury, Sullivan's back took a turn for the worst.
On February 24th, Sullivan sat out for, what turned out to be, the remained of the season, and Nashville's first-round loss at the hands of the San Jose Sharks—their third-straight first round lost and second consecutive at the hands of the Sharks.
As the offseason progressed, many wondered on the condition of Steve Sullivan, but there was a simple answer: It wasn't getting any better.
It was painful to hear about: After setting a franchise record with 31 goals in 2005/06, Sullivan may never take the ice again let alone in the forseeable future.
But Sullivan didn't give up on his dream of returning. He continued to rehab and work hard, with whispers every so often arising of when he would return: Some thought halfway through the 2007/08 season, while others thought that he'd be ready in time for the playoffs. Some said the start of the 2008/09 season.
While they were all wrong about the date, Sullivan proved every person pulling for him to make a comeback right on January 10th, 2009 when he returned against the last team to trade him, the Chicago Blackhawks.
At this point, the two teams have switched roles: the Blackhawks are now the second-best team in the Central while the Predators are lurking just outside the playoff picture, but Steve Sullivan is back, and determined to get his team to the dance once again.
And who knows? Maybe he'll help the Preds out of the first round for the first time ever?
As Sullivan keeps working to get his legs back though, he's got to be concerned with the here-and-now and not look too far ahead—something he's done well in doing with five assists in 15 games.
Now all he needs is a goal and he'll be back to doing it all for the Preds.
Fast fact: With his five points since coming back, Sullivan has surpassed Paul Kariya (161 points) for ninth on the Preds all-time scoring list with 163 points. Sullivan has an outside shot at Marek Zidlicky who sits eighth with 175 points if he can pick up the pace this season.
But whatever happens this season though, many are hoping Sullivan forgoes free agency and makes  an attempt to stick around in Nashville after his ordeal because he just seems to fit.
After all, home is where the heart is, and no one has shown more heart the past three years than Steve Sullivan.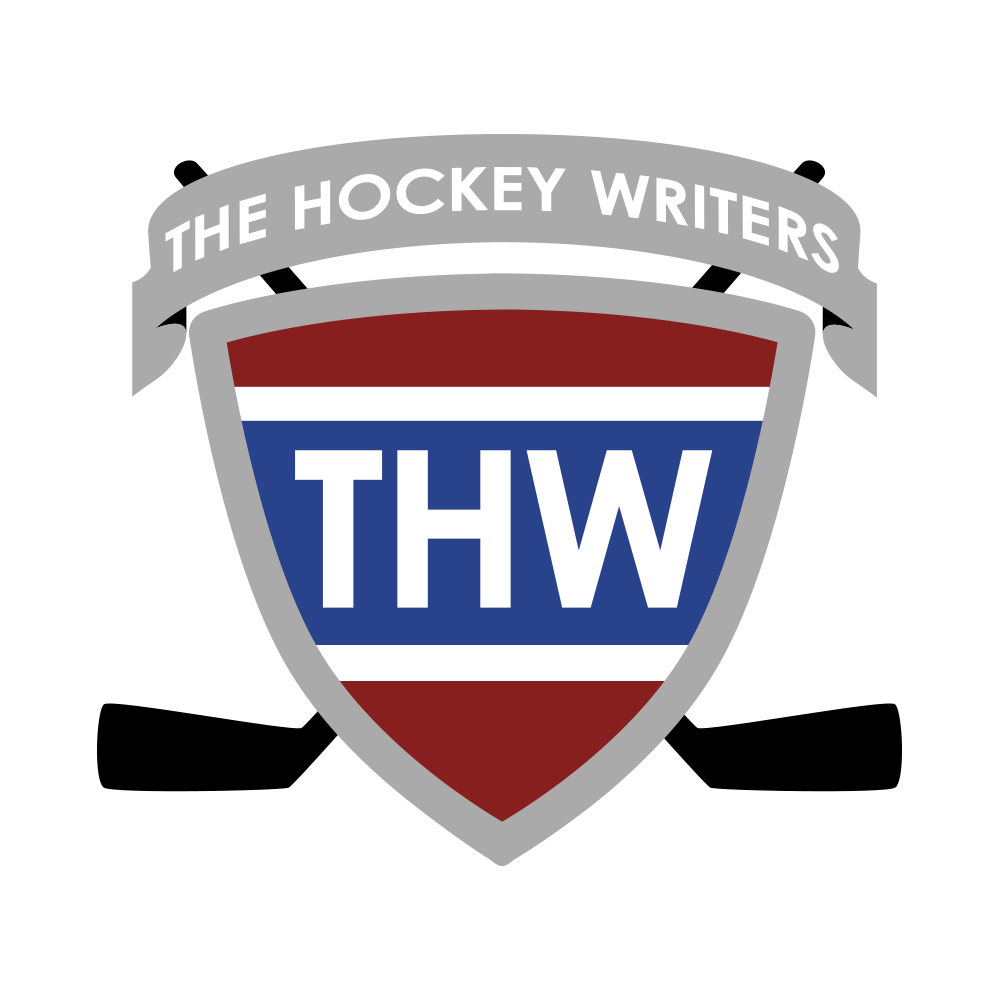 The Hockey Writers is:
1) A top-tier hockey media company delivering a top-notch, in-depth look at the NHL
2) A collective of some of the best hockey writers anywhere
3) A multimedia provider with daily podcasts and YouTube shows
4) Well-respected and widely-cited NHL prospect and draft resource