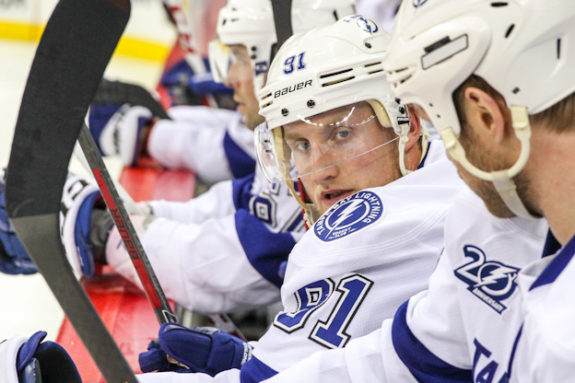 When Steven Stamkos broke his leg in a freak play in Boston earlier this month, both the Tampa Bay Lightning and Team Canada was left with a huge hole. Stamkos led the Lightning in scoring and was third overall in the NHL in scoring and Canada was left without a star who was a lock to make the Canadian squad trying to defend their Gold medal.
Flash forward two weeks later, Stamkos is now up and walking without crutches and without a walking boot just two weeks after surgery. It's leading to speculation if Stamkos can return in time to play for Team Canada in the Winter Olympics in Sochi. Steven Stamkos has said himself that his ultimate goal is to return in time for the Olympics, calling it a "best case scenario"
Stamkos is coming off a very serious injury. A broken leg is something to be very cautious about, especially in hockey, and he can't rush his rehab. What Stamkos is doing right now is nothing short of miraculous, the original prognosis for Stamkos was for him to be out three to six months. It now appears as if it will be much shorter than that as Yzerman told reporters.
https://twitter.com/LightningTimes/statuses/405072275289808896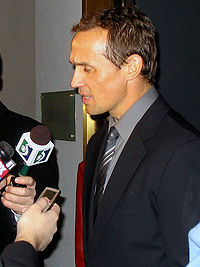 Steve Yzerman is left in a weird spot, he's got his foot in both corners. Yzerman is the general manager for both the Tampa Bay Lightning and Team Canada, so, he is very much invested in Stamkos' rehab and prognosis. For Yzerman's sake, Stamkos needs to be ready to return for the Lightning and not Team Canada. The Lightning have been struggling since Stamkos' injury and the scoring has been non-existent, with the exception of a 5-0 victory of the New York Rangers on Monday. The Lightning have lost four of their last five and have fallen behind the Boston Bruins in the Atlantic Division and the Toronto Maple Leafs, Detroit Red Wings, and Montreal Canadiens are all within three points of overtaking the Lightning's spot for second. If the Lightning want to have any success this season, Stamkos needs to be healthy and needs to come back when he is ready.
Winning gold at the Winter Olympics is a great thing and a huge honor, but not at the risk of ruining your NHL team's season and hurting your non-Olympian teammates. A Stanley Cup is much more important than an Olympic Gold. Stamkos is getting paid to play for the Lightning, not Team Canada. Of course this can lead to a debate on whether or not professionals should play on an Olympic team at the risk of getting hurt and missing time with your pro team, but that's for another time. By Stamkos potentially playing in the Olympics after coming off a broken leg, he puts himself at serious risk of re-injuring his surgically repaired leg and Yzerman will be left lamenting about not naming him to the Olympic team in an absolute worst case scenario for the Tampa Bay Lightning.
The Lightning have a talented squad this season and could make a run toward the Stanley Cup once Stamkos comes back, but he needs to sit out the Olympics in order for that to happen. Two extra weeks of rest without missing any NHL games could be huge for Tampa Bay.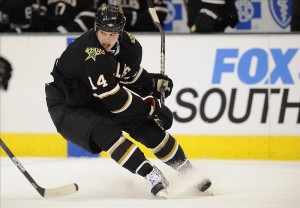 Team Canada and Detroit Red Wings head coach Mike Babcock has said that a spot will be open until the start of the Olympics, so, it gives Stamkos a little more time to get healthy. In doing that, Stamkos could hurt Canada in its hopes at a gold medal. If Stamkos isn't remotely close to where he needs to be and still makes the team, he is costing a spot to a more worthy player like Dallas' Jamie Benn or Tyler Seguin.
I know that Steven Stamkos wants to play for his country and help them defend the gold medal, but he needs to think about the bigger picture, his future and the Stanley Cup. An Olympic Gold isn't worth putting the future at risk.
Do you think Steven Stamkos should play in the Olympics? Comment below or send me a Tweet, @MarkWGraham
Mark Wallace Graham has been a writer for TheHockeyWriters.com since March 2013. Growing up in New England, Boston Bruins hockey was in my blood. Follow me on Twitter, @MarkWGraham