Despite their two upcoming games against the San Jose Sharks and Arizona Coyotes, Edmonton Oilers head coach Jay Woodcroft told media that there are no easy games in the NHL, and boy was he right. While his team was able to pull out a win on Monday night against the Sharks, it was far from easy, as they escaped with a 5-4 overtime victory.
---
---
This win makes it four straight for the Oilers, and now has them five points ahead of the Seattle Kraken. It was far from a perfect game from this club, though one that showed just how talented of a group they are, especially when playing at their best. Here is a quick recap of some of the game's biggest takeaways in case you weren't able to tune in to what turned out to be a thrilling game, particularly in the third period as well as overtime.
Ekholm Making a Massive Impact
While some may have considered Mattias Ekholm a consolation prize after failing to land Jakob Chychrun, they aren't viewing it that way anymore. The 32-year-old has been nothing short of fantastic through his first 10 games as an Oiler, and Monday night was arguably his best game yet.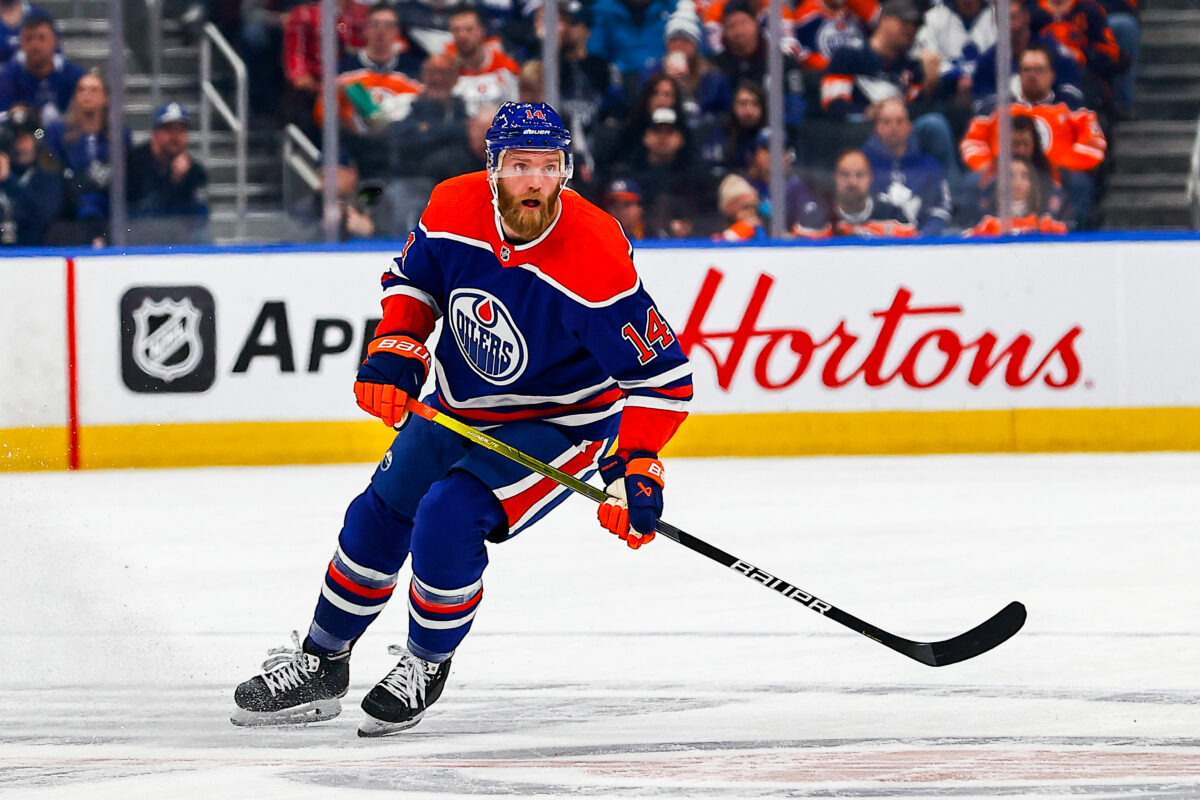 Trailing 3-2 in the second, the Swedish defenseman was able to make a great move around Nikolai Knyzhov in tight before beating James Reimer with a backhand to tie the game up. He wasn't done there, as in the third period with his team once again trailing, this time by a 4-3 score, he unleashed an absolute bomb past Reimer to once again tie things up and send the game to overtime.
With the two-goal performance, Ekholm now has three goals and nine points as an Oiler. While the offensive productivity may begin to slow down, his play defensively has been just as advertised. What a pickup by a team who has desperately needed a player of this caliber on the back end for some time.
Depth Scoring Played a Part
Not too often do the Oilers score five goals in a game without any coming from Connor McDavid or Leon Draisaitl, but that was exactly what happened in this one. While both players had several chances and were able to each log two assists, several others stepped up to help lead the Oilers to victory.
Related: 4 Reasons Why the Edmonton Oilers Will Win the Stanley Cup
---
Latest News & Highlights
---
As mentioned, Ekholm had two, while another newcomer in Nick Bjugstad was able to put one on the board, his third in just eight games since being acquired from the Arizona Coyotes. Kailer Yamamoto was able to find the back of the net while also managing an assist, and Darnell Nurse sealed the deal on a breakaway in the extra frame. This game was just another reminder that this team is far more than just two players.
Hyman Robbed Again
As good of a season as Zach Hyman is having, it could be even better if he had some more luck. The 30-year-old came into this one with 30 goals on the season, but had also seen six taken back as a result of coaches challenges. Unfortunately, his bad luck in that regard continued in this one.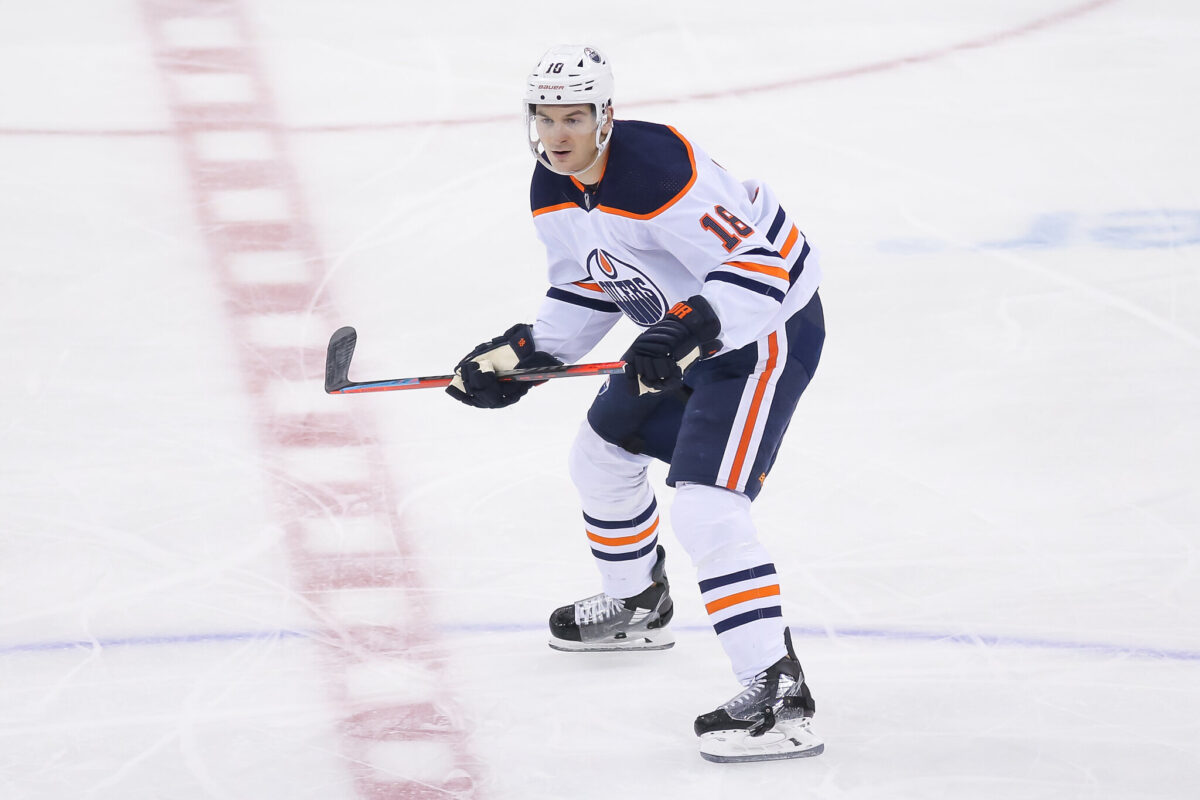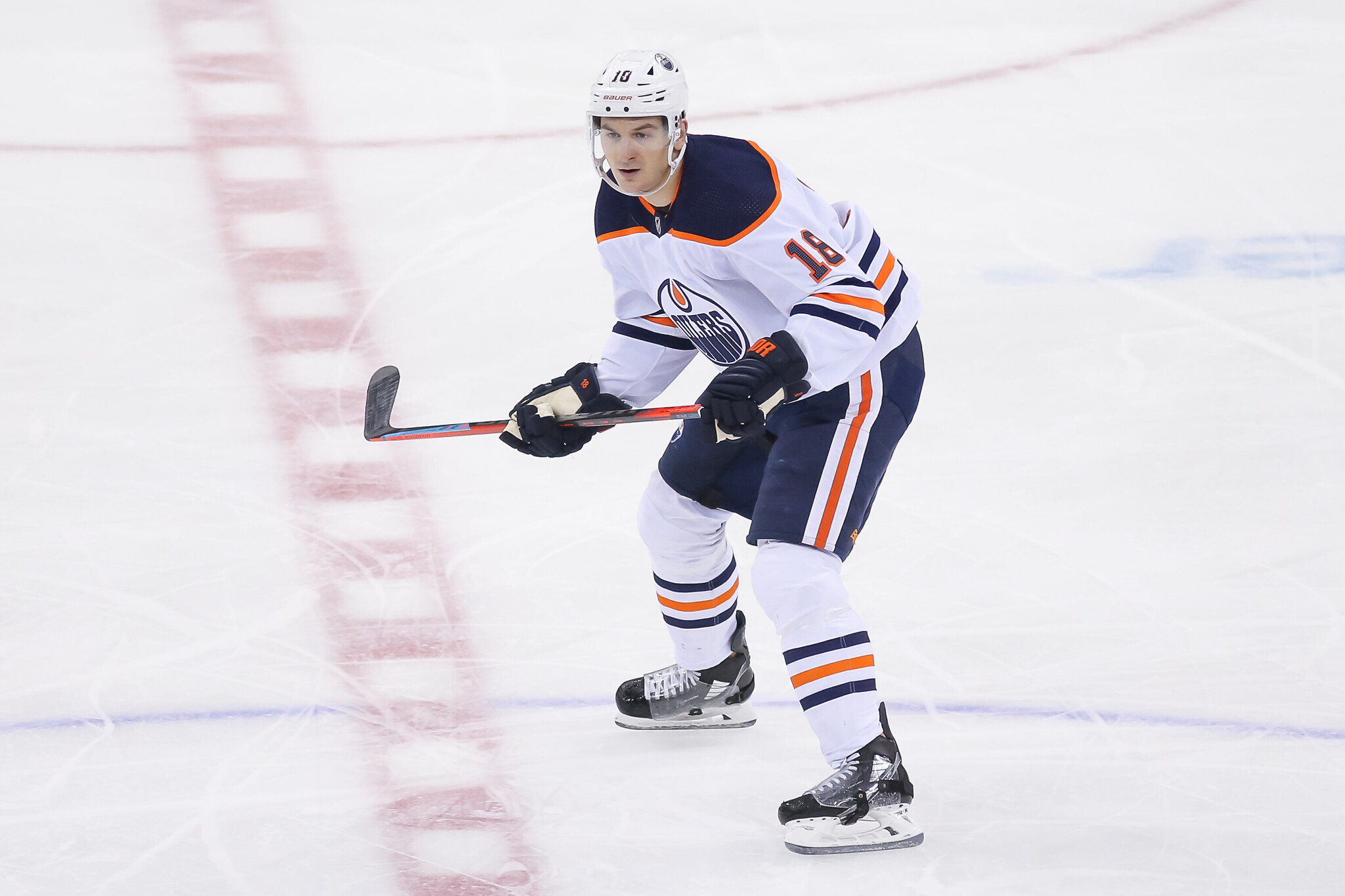 Hyman appeared to have his 31st thanks to a power play goal in the first period. At quick glance, it appeared there was nothing to see on this one, however, Sharks head coach David Quinn quickly called the referee over and chose to challenge the play for goaltender interference. While fan reaction was generally mixed, it was ruled that he impeded Reimer's ability to get in position to make the save, therefore calling back one of his goals for the seventh time this season. If this isn't a record at this point, it has to be getting close.
Campbell's Struggles Continue
In recent weeks, it has been stated on a number of occasions that Jack Campbell is becoming unplayable, and he certainly didn't do much to change that notion in this one. In fact, he was beaten on the first shot he faced by Tomas Hertl, though that goal did end up getting turned back due to an offside challenge from Woodcroft.
Goals getting called back turned out to be a theme in this one, as the Sharks had three in total, two for offside calls and one for goaltender interference. As a result, he allowed four goals on 32 shots, though if it weren't for the relatively new challenge put in by the NHL, he would have finished the night with seven on 35. While he was able to come up with a few solid saves in overtime, Oilers fans have been forced to cringe every time a shot comes his way as of late. He has now allowed four or more goals over his past six starts, and owns a 3.58 goals-against average along with a .882 save percentage on the year. Yikes.
Coyotes Up Next
The Oilers will have an off day tomorrow before welcoming the Coyotes on Wednesday night. As Woodcroft mentioned, there are no freebies in the NHL, but that is a game in which they should be walking away with two points. That said, the Coyotes have been playing good hockey as of late, as they too find themselves on a four-game winning streak and have picked up points in eight straight games, meaning it should be a good game to tune into.