It's back. We have brought back our Blue Jackets Sunday Feature for the 2016-17 season. Every Sunday, we will bring you a positive story from within the world of the Columbus Blue Jackets. Today, we highlight and honor three wonderful people and their contribution to the Blue Jackets. 
Beautiful Artwork On Display
Our world is full of talented people.
No matter where you look, you'll usually meet someone who has an amazing gift to give. Whether it's giving an encouraging word, or utilizing a special skill, everyone has something to give.
Today, we honor three people who have used their gift to the benefit of the Columbus Blue Jackets and their fans. They have devoted their time and energy to make beautiful artwork involving the Blue Jackets. Each uses their gift of art a little different, but that's the beauty of it. Let's meet these talented people and show you what they've been up to.
Anthony Zych
Most Blue Jackets fans are familiar with the work Anthony has done. But many around the country might not be as familiar with his work. Remember those game day posters that came out before every game at Nationwide Arena? Zych was the architect behind those beautiful posters.
Finally, you can order #CBJ game posters! https://t.co/YkuCwHyhWB pic.twitter.com/kPxsQ6C9Ey

— Columbus Blue Jackets (@BlueJacketsNHL) July 12, 2016
Zych would spend many nights working on these posters as fans continued to show their appreciation for them. He made these posters on top of working his regular job. Talk about someone dedicated to keeping a good thing going.
These posters were the highlight of the early season for the Blue Jackets in 2015-16. Although the team struggled, fans flocked to social media specifically looking for these posters. To some fans, this was the highlight of their year.
Some began to wonder, would any of the posters go on sale? Eventually they did go on sale during the summer. Proceeds from the sale went to the Blue Jackets Foundation.
Zych has moved on to the next phase of his career with the New Jersey Devils. But his posters will stick in the memories of Blue Jackets fans for a long time. Zych talked with both the CBJ Artillery and Buckeye State Hockey about his posters before leaving.
Don't those #CBJ #NHL posters look good framed? Download, print + frame them on your own at https://t.co/JmfVPndI1a pic.twitter.com/2ojnI2KU3O

— Anthony Zych (@anthonyzych) September 1, 2016
Ashley Ware
When Blue Jackets fans think of wonderful artwork, most think of the work Ashley does. She has been around for several seasons now making Blue Jacket themed artwork. Take a look at some of her work.
Here's what's left over! If anyone is interested in them, message me! #ArtForSale #Cannonfest2016 pic.twitter.com/r00n6mpsMx

— Ashley Ware (@AshleyStWare) August 22, 2016
Whether it's as simple as a small embroidered item or a larger picture, Ware specializes in original artwork. She was recently at Cannonfest selling her work to fans. Portions of those proceeds went to the Blue Jackets foundation and to Hartnell Down.
Cool #CBJ themed art (including some that benefits #HartnellDown!) from @AshleyStWare will be at #Cannonfest! https://t.co/K5Z6de6HyS

— Alison (@AlisonL) August 18, 2016
Ware now runs a website called artofaware.com. You can buy her Blue Jacket themed items as well as other things she makes. She also has taken special requests. Contact her at Ashley@artofaware.com for more information.
Taylor Hall
If player portraits are your thing, look no further than Taylor Hall. No, this is not the new forward of the New Jersey Devils. This Taylor has an amazing ability to make real-life portraits of players.
Her work has caught the eye of current Blue Jackets players Matt Calvert and William Karlsson. Check out these charcoal portraits of Calvert and Karlsson.
Another @BlueJacketsNHL charcoal portrait. @CortMatthews asked me to do @mattcalvert11 pic.twitter.com/wrWxhpBoNz

— Taylor Hall (@trickylittlehat) September 2, 2016
The final portrait: @WKarlsson71 of the @BlueJacketsNHL pic.twitter.com/ABsCT9il7l

— Taylor Hall (@trickylittlehat) August 31, 2016
I mean, what else can you say? Even to the littlest detail, you can see how much these pictures look like the real players. Columbus fans are really fortunate to have such talented artists in their midst.
Hall also gave fans a behind the scenes look at how she created these masterpieces. To see the finer details that go into this kind of work make it that much more spectacular.
Made a charcoal portrait of @WKarlsson71 of the @BlueJacketsNHL Here's a bit of the drawing process ✏ pic.twitter.com/DGoFfxe00U

— Taylor Hall (@trickylittlehat) August 31, 2016
She has taken fan requests. Reach out to her if you are interested in a portrait. If she completes your request, she'll tweet you a sneak preview. Even those are amazing.
@flopshot37 Sneak Preview of your request 👀 pic.twitter.com/0kMxf1RzE1

— Taylor Hall (@trickylittlehat) September 3, 2016
Zych, Ware and Hall have each devoted many hours to their endeavors all for the benefit of Blue Jackets fans. For that, we say thank you for your dedication. It's people like you that gives fans something to look forward to, even if the team isn't always doing well. Your impact will always be remembered in Columbus.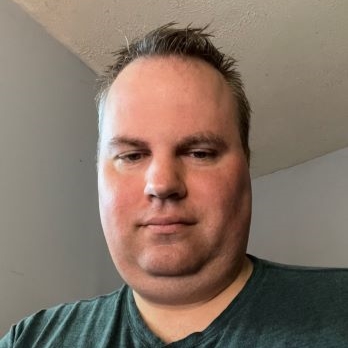 I am a fully credentialed writer who covers the Columbus Blue Jackets, Cleveland Monsters and Erie Otters as well as the Ontario Hockey League and NHL Draft. The 2022-23 season will mark nine seasons with the Hockey Writers. I am also the site's Credentials Manager. Please take note of the updated Twitter handle: @mark_scheig.