By all accounts, the 2020 NHL Draft was projected to be one of the deepest in years. Tampa Bay Lightning general manager Julien BriseBois seemingly took this to heart, collecting mid to late-round picks over the last year-plus in order to give himself as many chances as possible to find a diamond in the rough.
Even after trading both of the Lightning's first-round selection at the deadline, BriseBois still entered the draft with eight picks and by the end of the day, Tampa Bay would make nine selections from Rounds 2 through 7.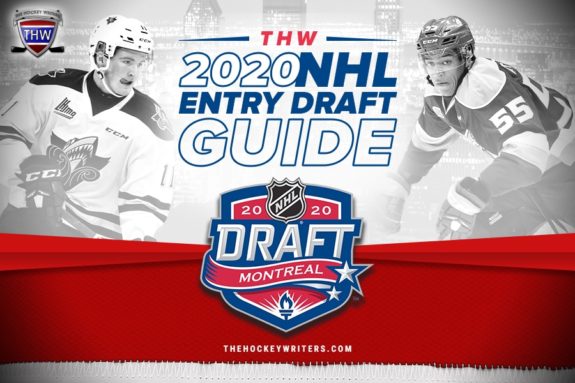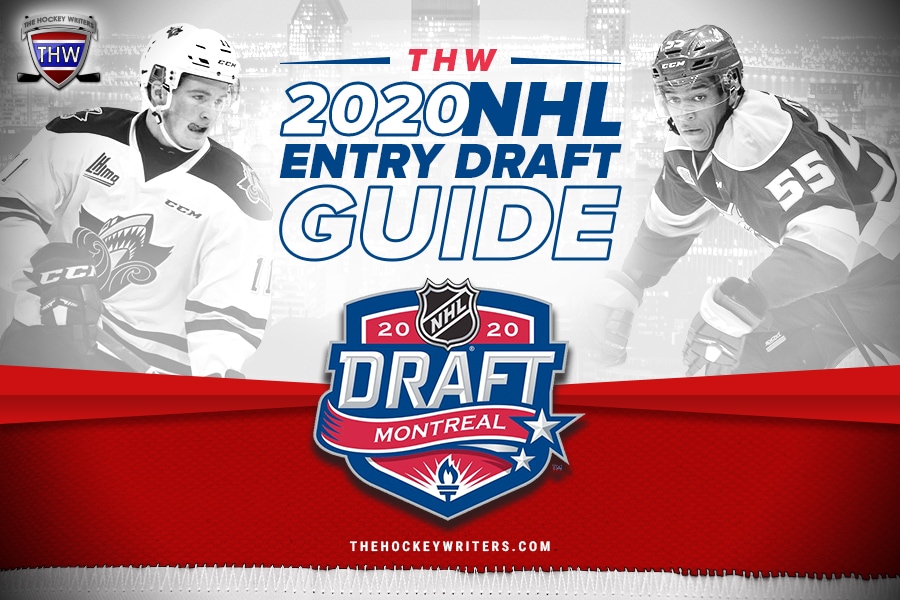 Now, with the 2020 Draft reaching its' conclusion, how did the Lightning fair on the virtual draft floor?
Lightning Take a Different Path at the Draft
After winning the 2020 Stanley Cup on the back of undersized yet highly skilled players who were overlooked on their draft year, BriseBois appeared to take a different route in his drafting procedure this year.
Gone was the time of the small, skilled forward, as the Lightning went big with their first four selects. First was Jack Finely, a second-round pick which was acquired from the Montreal Canadiens who is a 6-foot-5 centerman with a strong, defensive game that has room to grow into his giant frame.
Their next three-picks, Gage Goncalves, Maxim Groshev, and Jack Thompson, are all 6-foot-1 or bigger forwards with the offensive skill to match their size. While Groshev is a true power forward with a lower overall ceiling, Thompson and Goncalves have top-six potential with their size and skill.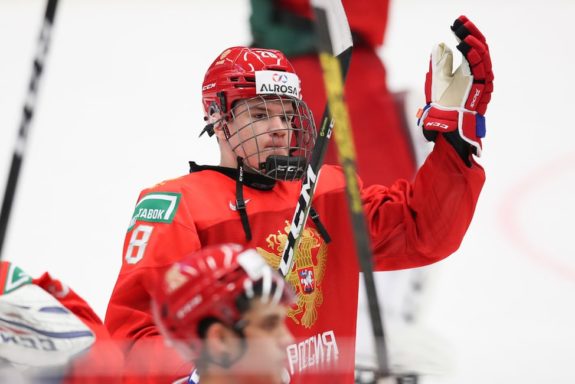 After going big in their first four selections, the Lightning looked for some value by selecting defenseman Eamon Powell and forward Jaydon Dureau. Both players are under six-foot-tall but have solid toolkits for a later-round selection. Powell, in particular, has top-four potential despite his size, which is exciting for Tampa Bay's only drafted defenseman.
Related: Maxim Groshev – 2020 NHL Draft Prospect Profile
With their final selections, the Lightning took another big-bodied centerman in Nick Capone who is currently playing for the University of Connecticut. They also selected Amir Miftakov, an overage goaltender who could fight for AHL ice-time as soon as the 2021-22 season, along with Declan McDonnell with the final pick of the entire draft.
Lightning Fail to Make a Trade
One of the more persistent rumors heading into the draft was that the Lightning would be trading veteran players in order to clear cap space to sign their restricted free agents. While it is likely true that BriseBois was attempting to make a big move, nothing meaningful materialized, other than a few pick-only deals.
While you can rationalize trading a 2021 second-round pick in order to get back into a deep 2020 Draft, the fact that Tampa Bay were unable to find a trade partner for even Alex Killorn was a bit of a surprise.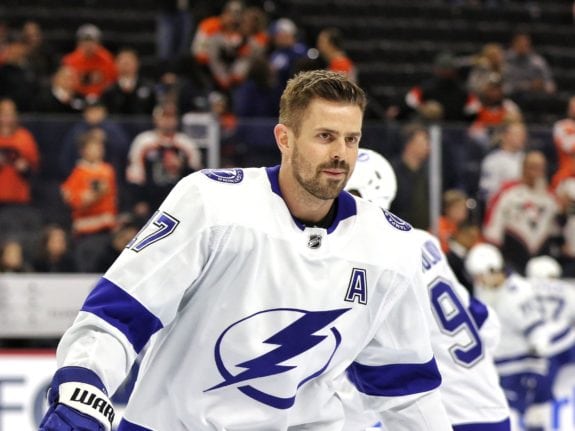 Given the lack of roster-players traded this year in general, it appears that teams were either afraid of taking on any amount of cap-space without receiving compensation or they saw more value in keeping their picks in this deep draft. Either way, this means that BriseBois has a lot of work to do before free-agency kicks off.
While a trade could still happen, it was disappointing to not see anything happen during the draft, as it always helps ease the pain of losing a former face of the franchise when you know exactly what you got to replace them. Plus, a trade or two would have helped to answer some of the Lightning's nagging cap-questions questions.
Lightning Did Well in a Deep Draft
Looking purely at the draft, though, the Lightning had a solid day. While none of their picks project to be a star, they added a lot of raw but developing players to a prospect pool that needed an injection of young talent like this.
If things go well, they could have a number of young players cutting their teeth in the AHL in just a few years. Coming off a Stanley Cup-winning season, that's not a bad outlook for a draft, especially when you didn't have a pick in the first round.
Related: Lightning Need to Re-Sign Mikhail Sergachev
Sure, the odds of any of these players developing into a full-time NHL'er isn't high, but BriseBois and the Lightning took a lot of chances to give themselves the opportunity to find their next diamond in the draft.
---
---