Are you kidding me?
That was my first reaction when I heard what Dominique Ducharme spewed to the media ahead of Canada's matchup with Sweden at the Under-20 World Junior Championships in Montreal. Say what you will about why he did it, but talking trash about one's opponent heading into a semi-final game usually isn't wise.
What Was Said?
On Tuesday, the host country's head coach was asked about being the underdog to a talented Swedish squad heading into their game on Wednesday. While Ducharme wasn't prepared to place his young team in that kind of position, his comments to reverse their role didn't exactly go unnoticed.
"They showed in the last 10 years that they're really good in the first round," said Ducharme about his Wednesday night opponent, "but they have ways to lose when things get tougher. And we want to make it tough on them."
🇨🇦 coach Ducharme on 🇸🇪: "They showed in last 10 yrs that they're good in 1st round, but they have ways to lose when things get tougher"

— Mark Masters (@markhmasters) January 3, 2017
Tomas Monten, the head coach of Team Sweden, took the higher road when asked about the comments and simply stated that he hoped his team would prove Ducharme wrong.
That being said, the Canadian coach did have merit when it came to his comments. Sweden's undefeated in 40 consecutive preliminary round games at the under-20 tournament, however, since 2006 they've six times with only one of those being gold (back in 2012).
But does that make it any less motivating to hear an opposing coach ridicule your country's efforts on national television? Likely not.
Possible Outcomes
As many of us know, Canada has won gold just once in the past seven years (in 2015). That comes on the heels of winning five straight form 2005 to 2009. On top of that, since those glory days, the Canadians have medalled just four times over the seven-year span and finished sixth last year in Helsinki, Finland.
So for starters, maybe this isn't the best time for a Canadian coach to be talking about playing in the tough games. Add to that the fact that 'bulletin board material' is a well-known term among athletes and coaches and this situation becomes more controversial regarding Ducharme's comments.
Now, there's two possible outcomes to the groundwork that has been laid out here heading into Wednesday.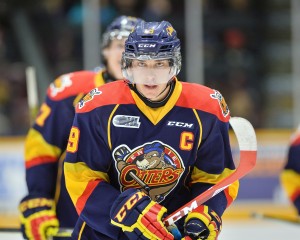 First, the Canadians could be motivated and moved by the confidence of their head coach and fire on all cylinders. They could take control of the game and dominate the talented Swedes. Or they could win a spirited one or two-goal game. That's only if they can find strength in Ducharme's comments.
However, it could also play against the Canadians in a big way. Sweden could be the team that finds motivation in the comments and, while it might not literally be pinned up in their dressing room, players could have his words etched in the back of their minds.
If Sweden comes out and beats Canada, on their home ice, players donning the maple leaf could be left to answer questions regarding their coaches comments. And whether he meant to or not, Ducharme will have thrown his players to the figurative wolves.
Like TSN's Jeff O'Neill, I think Ducharme was looking to motivate his players. His team came up soft against the Americans and broke down defensively in their quarterfinals matchup with the Czech Republic. However, time will tell if his attempt to motivate the Canadian kids was handled the right way – in fact, we should know by Wednesday just how effective it really was.
Their Run to the Semis
So far in this tournament, Sweden's handled their opponents with ease. They cruised through the preliminary round going 4-0-0-0 outscoring their opponents 18-6 with the Swiss giving them their toughest test. Still, the Swedes won 4-2 and remained undefeated.
Canada finished second in their group. They had a record of 3-0-0-1 with their lone loss coming at the hands of the rival Americans. The host team had the most goals in the preliminary round with 21 and only gave up eight which gave them the best goal differential in their first four games at plus-13.
Buffalo Sabres' prospect and Swedish forward Alexander Nylander leads the tournament with 11 points (5g-6a) in five games with Canada's top scorer being Arizona's Dylan Strome who has eight points (3g-5a) in five games.
One team will come out of this game and play for gold – whether or not Ducharme's comments play a role is still yet to be seen. Regardless, it'll be up to Connor Ingram and the Canadian team to backup their coaches comments and keep the wolves at bay come Wednesday night.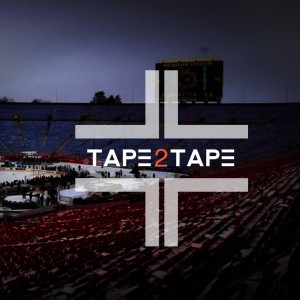 Have some thoughts about the column? Let me know on Twitter at @AndrewGForbes or @Tape2TapeTHW.
Tape2Tape is a column looking at some of the biggest stories from around the world of hockey. Discussing different topics, it focuses on delivering some opinion to hockey's biggest fans. Whether you agree or disagree, we would love to hear your thoughts.