After a disappointing performance in the knock-out stage against Team Europe, the Swedes got sent off in the World Cup of Hockey before they ever got to reach the summit of their own expectations. But there's really no use in dwelling on that surprising semifinal loss; what happened has happened and when it's over, it's over.
More interesting now is to focus on the future of 'Tre Kronor'. What changes will take place before the next big tournament? Which players will remain, and which ones have we seen the last of in the yellow and blue jersey?
These are big questions, almost emotional to bring up. To imagine a future without irreplaceable profiles such as the Sedin twins and Henrik Lundqvist feels very remote from the present, and in a way strikes you with how inevitable the aging process of life is. But life is hockey, and hockey is life, so instead of getting sentimental about the notion of change, we should look ahead to what's to come with curiosity and confidence.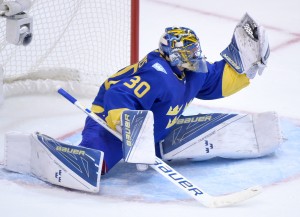 Because when we start to scrape the surface of Sweden's approaching new generation, that will come to carry the flag in hopefully many occasions to come, we find plenty of reasons to get excited.
World Cup in Four Years?
Even though it's yet to be decided and announced, the 2018 Winter Olympics in Pyeongchang, South Korea, seems likely to take place without any NHL players in the hockey tournament. Most people would deem that to be a real shame, considering the magnitude of the Olympics and the historical value that has been built up over the years.
However, it looks like we don't have to seek despair over the Olympics, seeing that the World Cup of Hockey, according to the organization itself, likely will be a recurring tournament every fourth year.
So in 2020, we will return to where we are now, but also have reached a completely new age of hockey. Four years is a minor eternity when it comes to sport, and for the Swedish national team, many changes will have taken place by then. To try to outline those changes in detail would be a stupid move. That's exactly what I will do here, though. But please keep in mind that this is just a projection; a modest glance in the crystal ball that should be taken for what it is.
Projecting the 2020 Roster
New players are marked in italics.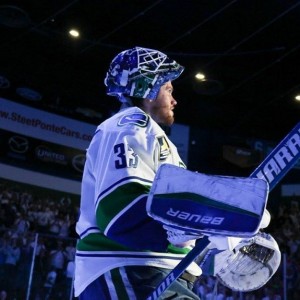 Goalkeepers
Robin Lehner, Buffalo Sabres
Henrik Lundqvist, New York Rangers
Jacob Markström, Vancouver Canucks
Comment: What a boring selection, I know. This trio is exactly the same as the one that actually made the first roster for this year's World Cup. The exception is that Robin Lehner got injured and had to be replaced by Jhonas Enroth. But I actually think that these three will be the best goalkeepers even four years from now. That being said, Henrik Lundqvist will then be singing on his last verse, being 38-years-old at that time. So my presumption is that Jacob Markström, hopefully after a few successful years in Vancouver, will be the starting goalie for Sweden. Lundqvist will make the team thanks to his experience, merits, and reliable top-level game.
Defensemen
Oliver Ekman-Larsson, Arizona Coyotes
Victor Hedman, Tampa Bay Lightning
Niklas Hjalmarsson, Chicago Blackhawks
Erik Karlsson, Ottawa Senators
John Klingberg, Dallas Stars
Adam Larsson, Edmonton Oilers
Hampus Lindholm, Anaheim Ducks
Comment: Not much will change here either. The team's current defensive lineup is already arguably the best in the world, and most of the players are still quite young and will probably be as good (if not better) for years to come. The additions are John Klingberg, who perhaps should have made the roster this year, and Adam Larsson, who I think will flourish after his trade to the Edmonton Oilers this summer. Hampus Lindholm on his end will carry a much heavier role in the future, both in the NHL and on the national team. Mattias Ekholm and Anton Strålman will not remain on the roster.
Possible formations:
Lindholm – Karlsson
Hedman – Klingberg
Ekman-Larsson – Hjalmarsson
(Larsson)
Forwards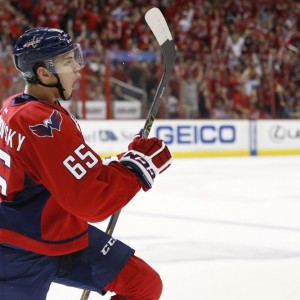 André Burakovsky, Washington Capitals
Niclas Bäckström, Washington Capitals
Filip Forsberg, Nashville Predators
Patric Hörnqvist, Pittsburgh Penguins
Gabriel Landeskog, Colorado Avalanche
Elias Lindholm, Carolina Hurricanes
Alexander Nylander, Buffalo Sabres
William Nylander, Toronto Maple Leafs
Rickard Rakell, Anaheim Ducks
Jakob Silfverberg, Anaheim Ducks
Alexander Steen, St. Louis Blues
Alexander Wennberg, Columbus Blue Jackets
Mika Zibanejad, New York Rangers
Comment: On this offensive side, the shift of generations in really shines through. Almost half of the forward lineup will be new, I believe, after the expected national team retirement of Daniel and Henrik Sedin, Henrik Zetterberg, and Patrik Berglund, to mention a few. That doesn't have to be a bad thing. Looking at the names above, many of them have not had their breakthrough in the NHL yet, but I believe that will come for all of them before 2020. In combination with Swedish young guns such as the Nylander brothers, André Burakovsky and Alexander Wennberg, who I think will make the future roster, Sweden will still have important characters such as Alexander Steen and Patric Hörnqvist, that will bring experience and leadership as well as skill even if they are older.
Possible formations:
Forsberg – Bäckström – Rakell
Landeskog – Steen – Hörnqvist
Burakovsky – W. Nylander – A. Nylander
Wennberg – Zibanejad – Silfverberg
(Lindholm)
---
The Hockey Writers coverage of the World Cup of Hockey 2016 is being brought to you by PrimeSport, the official Fan Travel & Hospitality Package Partner of the World Cup of Hockey 2016.