The 2015 edition of the IIHF World Championship takes place in the Czech Republic starting on May 1st. For all US residents, the games will be broadcast on NBCSN.  Here is a breakdown of who Team USA plays and the players they will be up against.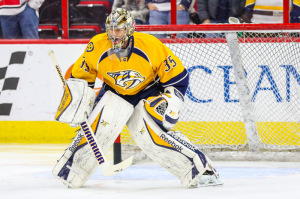 May 1st – Finland – 10:15am EDT
Team USA starts their tournament against last year's runner up, Finland. Team Finland finished the 2014 IIHF World Championship with a 4-3 record, but shocked Canada 3-2 in the quarterfinals, and then defeated this year's host, the Czech Republic, 3-0. Their Cinderella run ended at the hands of Team Russia in the finals, losing 5-2.
Team Finland will have 6 NHL Players on their roster including G Pekka Rinne (Nashville), F Jussi Jokenen (Florida), and F Aleksander Barkov (Florida). Also coming back for Finland is last year's team leading scorer F Jori Lehtera (3 goals and 9 assists). Rinne was named tournament MVP last year.
May 2nd – Norway – 2:15pm EDT (11pm Delay)
Team Norway is not represented by any NHL Players in this year's tournament. Last year, Norway finished 12th overall with a 2-4-1 record.
While Norway may not have any NHL firepower, they do bring back G Steffen Soberg. Soberg allowed six goals in 7 games last year. He had a 2.05 GAA, a .948 save percentage and recorded two shutouts.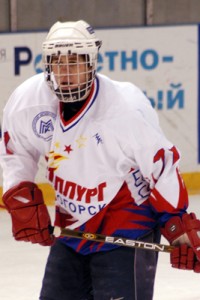 May 4th – Russia – 10:15am EDT
Last year's tournament winner, Russia, did not lose a single game on their run to the finals. Team Russia defeated France 3-0 in the quarterfinals and then defeated Sweden 3-1 in the semis.
Team Russia will be represented by 7 NHL players, including F Evgeni Malkin and F Vladimir Tarasenko. Also coming back for Russia is last year's team leaders in scoring – F Viktor Tikhonov (8 goals, 8 assists), F Danis Zalipov (3 goals, 10 assists), and F Sergi Plotnikov (6 goals, 6 assists). Also returning is G Sergei Bobrovsky (Columbus), who posted a 1.13 GAA, .950 save percentage, and recorded 2 shutouts.
May 7th – Belarus – 10:15am EDT
Team Belarus enters this year's IIHF World Championships trying to improve on their 7th place ranking last year. Belarus went 4-3-0 and made an appearance in the quarterfinals, where they were knocked off by Sweden 3-2.
Team Belarus enters the 2015 World Championship without any NHL star power. They do have F Oleg Yevenko, who currently plays for the AHL Adirondack Flames. They also bring back G Kevin Lalande, who had a 1.25 GAA and .937 save percentage last year.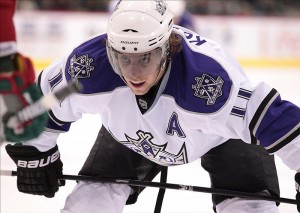 May 10th – Slovenia – 10:15am EDT (3pm Delay)
Slovenia did not participate in the 2014 IIHF World Championships; their last appearance was in 2013, when they went 0-5-2.
Team Slovenia has one current NHL player on their team – Anze Kopitar of the Los Angeles Kings. A fun fact about the team: Anze's brother Gasper did not make the cut for the team, which, as THW Contributor Dan Mount pointed out, makes for quite the awkward dinner conversation. Why you ask? Gasper and Anze's father, Matjaz, is the team Head Coach.
May 12th – Slovakia – 10:15am EDT
Slovakia finished with a 3-3-1 record in last year's tournament. The team finished 9th in the rankings, just missing out on a spot in the quarterfinals.
Team Slovakia enters the World Championships with five NHL players on their roster, including F Marian Gaborik (Los Angeles) and F Richard Panik (Toronto). Slovakia also returns last year's leading scorer Michel Miklik, who scored 4 goals and recorded 7 assists last year.
Matthew Bowen has been covering the Chicago Blackhawks for 5+ years. He has covered the team for websites such as ChiCitySports, Bleacher Report and Blackhawksondemand.