According to Greg Wyshynski of ESPN, "The NHL is a copycat league. Physical team plays for the Cup? Gotta muscle up. Fast team plays for the Cup? Gotta get some burners in the lineup. Panthers play for the Cup? Gotta make our Matthew Tkachuk trade." With that in mind, the Toronto Maple Leafs could find themselves on the receiving end of the attempts by multiple teams to recreate the magic that was the Florida Panthers acquiring Tkachuk, and Auston Matthews might be the player teams are looking at.

** Author's Note: I briefly addressed this topic in the NHL Rumors Rundown, before expanding on the idea further below.
The Panthers Proved This Kind of Trade Works
Wyshysnki argues that the Panthers' trade to land Tkachuk while sending both Jonathan Huberdeau and MacKenzie Weegar to Calgary is proof that "breaking off a piece of your core for a star player who can rewrite your team's competitive DNA." Other teams will want to try going the same route by making what is deemed by many today as a blockbuster and Toronto has a few targets that fit the description of a player who can change a team's overall makeup.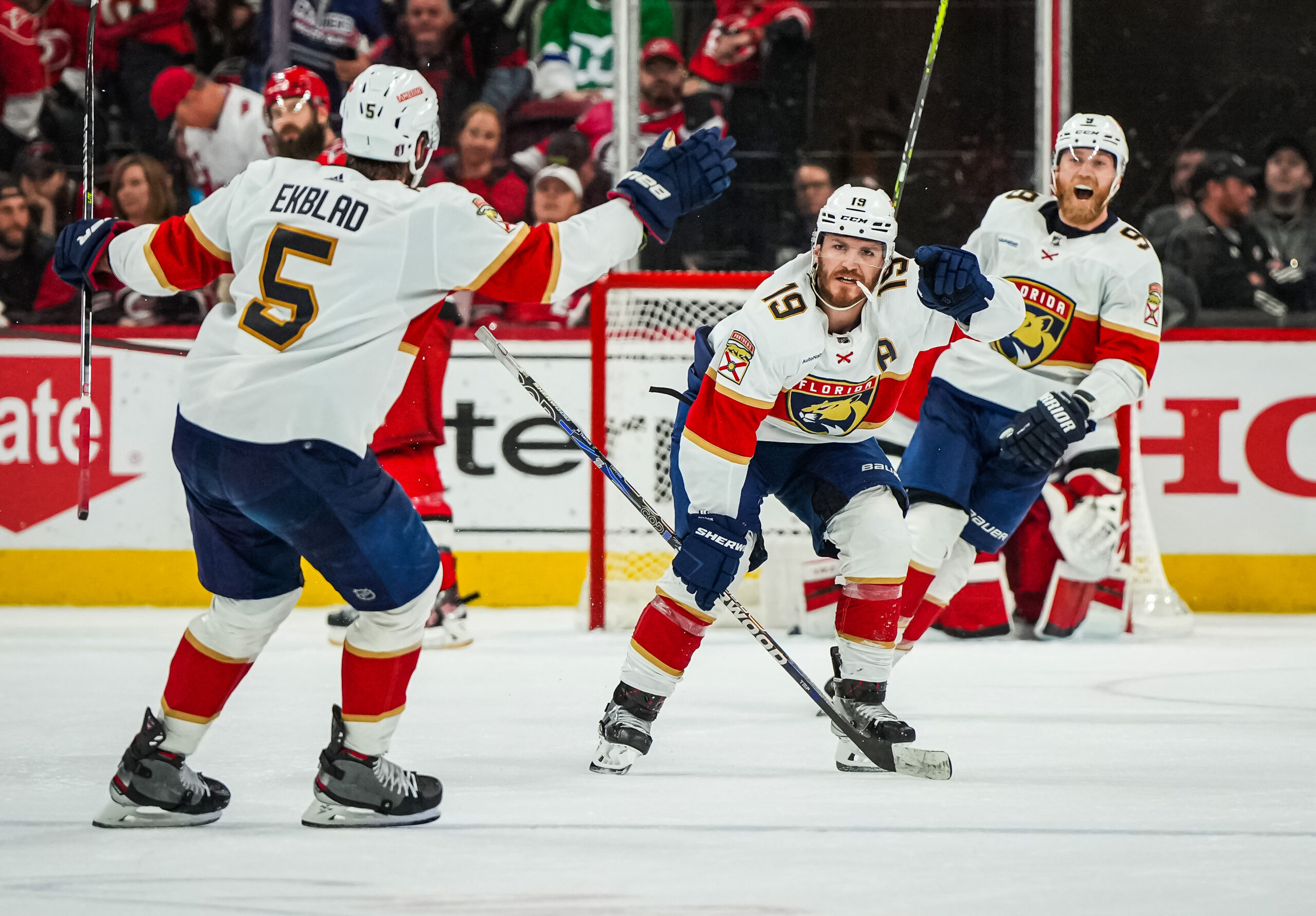 Wyshynski contends that Kyle Dubas was thinking about going this route based on comments he made in his post-season media presser where he talked about the Florida trade with Calgary, and one has to wonder if Dubas was already approached by teams and pitched a scenario where Dubas moves one of his "core four" with the return being two impactful players that are deemed stars in that team's respective market.
Related: Maple Leafs' New GM Needs Craig Conroy's Tough Approach
For the team that lands a Maple Leafs' megastar, they'll be offering up two pieces that offer the Toronto fan base a chance to say, 'Hey, that's a pretty good return.' Meanwhile, that team gets their difference-maker.
Why Auston Matthews?
The Leafs might prefer to move Mitch Marner or John Tavares, but there's no rush to send Marner elsewhere, and Tavares' no-move means he's staying put. Meanwhile, Auston Matthews is a game-changer. He's not the rarity that is Tkachuk in the way that Tkachuk offers insane skill but also riles up a team or goes into the dirty areas and frustrates opponents, but Matthews' all-world skill and ability to score is something few teams have at their disposal. Any team that has him, has a player who can win that team a hockey game. Any team that has him also has a marketable face of the franchise.
---
Latest News & Highlight
---
Matthews is also a UFA next summer. His no-move clause kicks in on July 1 and if a team is going to trade for him, they'll need to be prepared to offer him big money to stay, in much the same way the Panthers paid Tkachuk and the Flames did their two acquisitions. Meanwhile, Matthews offers the Leafs a chance to trade one asset for two and stay in the hunt, while also mixing up the makeup of the roster. It might be time for the franchise to consider this approach.
Why Would the Maple Leafs Consider This?
Some will argue that becoming the team on the other end of a Tkachuk-like trade is just signing up for disappointment. In Calgary, things haven't worked out nearly as well as the organization might have hoped. Both the manager and coach are gone in the wake of that decision. But, the Flames weren't in much of a position to go another way. They had little leverage to counter and the Maple Leafs might be looking at a similar scenario.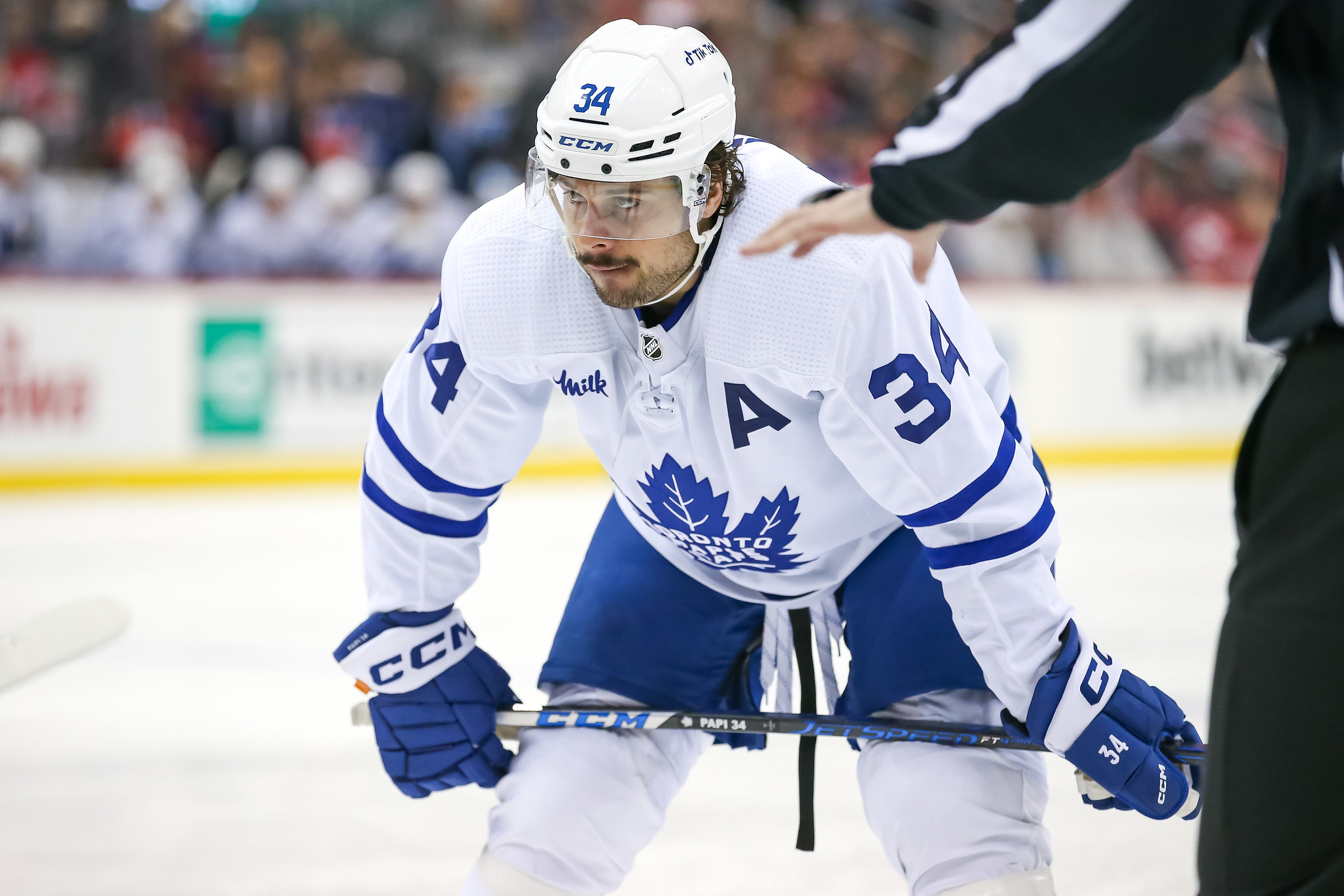 If Matthews isn't going to sign an extension with the team prior to July 1, the Leafs might have to look at trade options. They could do much worse than a package similar to what the Flames got in Huberdeau and Weegar. Remember, much of the issues in Calgary stemmed from coaching. Another season for these two under a different bench boss could produce drastically different results. So too, the Leafs could also handpick two players from another team and that team might be so keen to pull off the Tkachuk copy-cat trade, they'll open themselves up to losing it.
The alternative for the Leafs is a bevy of draft picks and while that's nice, it's not where the Maple Leafs are at in terms of their window to win. This team is in the hunt and trying to find that magical combination of players that gets them over their playoff hurdles.
There is a downside here and that is the end of Matthews' run in Toronto. He could become the next Tkachuk and his new team could move on and win it all. Unfortunately, William Nylander probably doesn't get you what Matthews will in terms of the two players you'd need to call this a copycat deal, so it's Matthews or no deal at all.