The Toronto Maple Leafs are in limbo right now. It has been a long ten days since Maple Leafs' president Brendan Shanahan announced that the team would not be renewing general manager Kyle Dubas' contract, and the hunt for a new GM began. Numerous names have been mentioned as a possible replacement. 
Why Not Go with the Staff They Have?
Today we ask the question, do the Maple Leafs need a general manager? The list of present management personnel in the Maple Leafs' organization provided the following results from NHL.com: 
Brendan Shanahan, President and Alternate Governor
Brandon Pridham, Assistant General Manager
Dr. Hayley Wickenheiser, Assistant General Manager, Player Development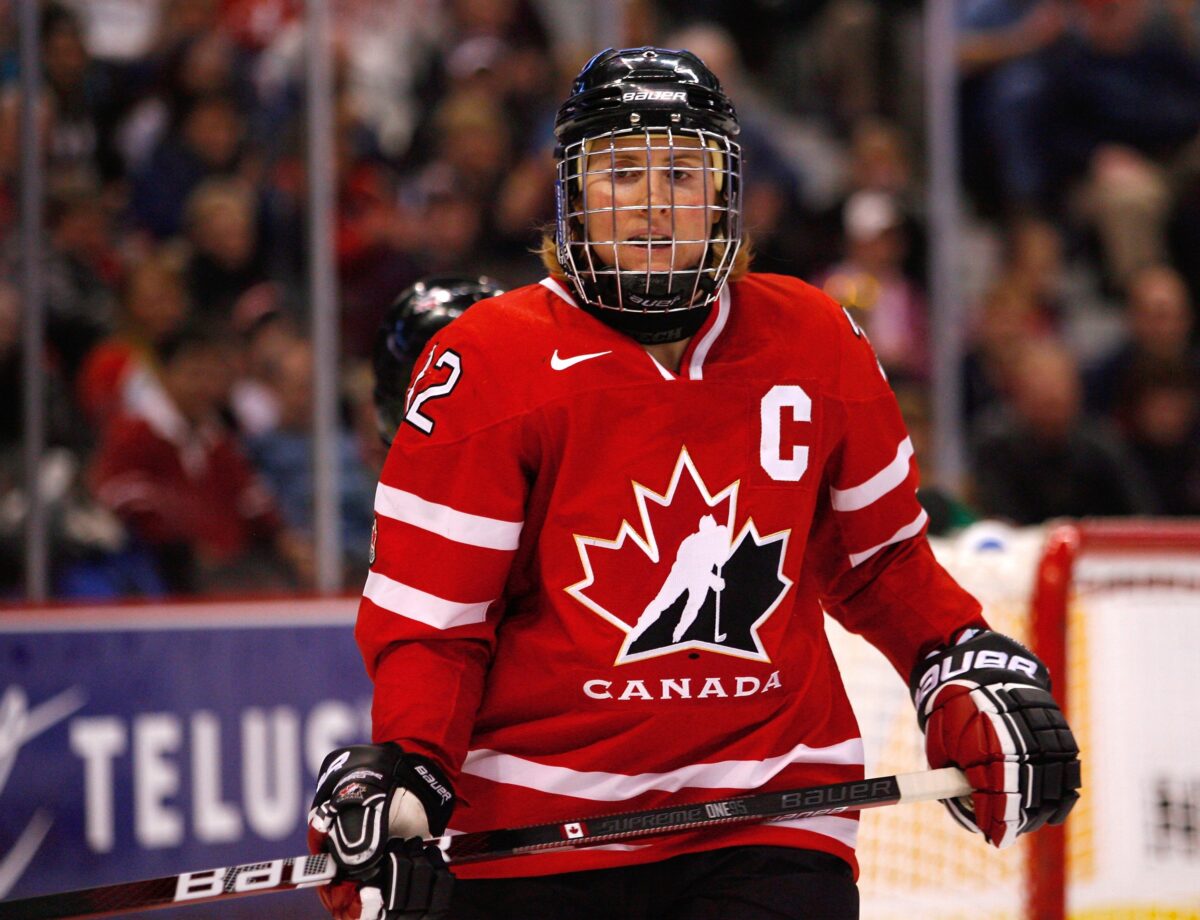 Ryan Hardy, Assistant General Manager, Minor League Operations
Darryl Metcalf, Assistant General Manager, Hockey Research and Development
Dave Morrison, Director, Player Personnel
Wes Clark, Director, Amateur Scouting / Assistant Director, Player Personnel
Reid Mitchell, Director, Hockey and Scouting Operations
Leanne Hederson, Director, Hockey Operations
Will Sibley, Director, Development Operations and Analysis
Cliff Fletcher, Senior Advisor
Brad Lynn, Director, Team Operations
Mike Dixon, Director, Minor League Operations
Adam Jancelewicz, Manager, Hockey Operations Video
Jacob Burton, Lojain Farah, Daniel Kaplan, Ryan Minicola, Video Analysts
Stephen Hare, Senior Director, Finance
Alison Rockwell, Senior Director, Business Relations
Mark Fraser, Manager, Culture & Inclusion
Steve Walker, Director, Team Security
Lia Pellegrino, Executive Assistant to the President
Diana Raposo, Executive Assistant, Hockey Operations
Adam Bears, Technology Lead
Jaren Burke, Management Development Associate
That is just the 26 people listed under "Management." When we include coaching staff, scouting staff, player development staff, hockey research and development staff, medical staff, equipment staff, Maple Leafs' media relations, and community representatives, that is roughly another 76 staff members.
Maple Leafs Not Old School in Their Organizational Structure
The Maple Leafs are not an "Old School" operation with a dozen cigar-smoking suits sitting around a table spitballing. This is a well-organized corporation. 
Related: NHL Awards History: Oldest & Youngest Winners
Yes, the GM many worked for and loved has been let go. Some of those people might even follow Dubas to his next gig. But most will likely realize that they are working for one of the most prestigious organizations in the sport and stay put.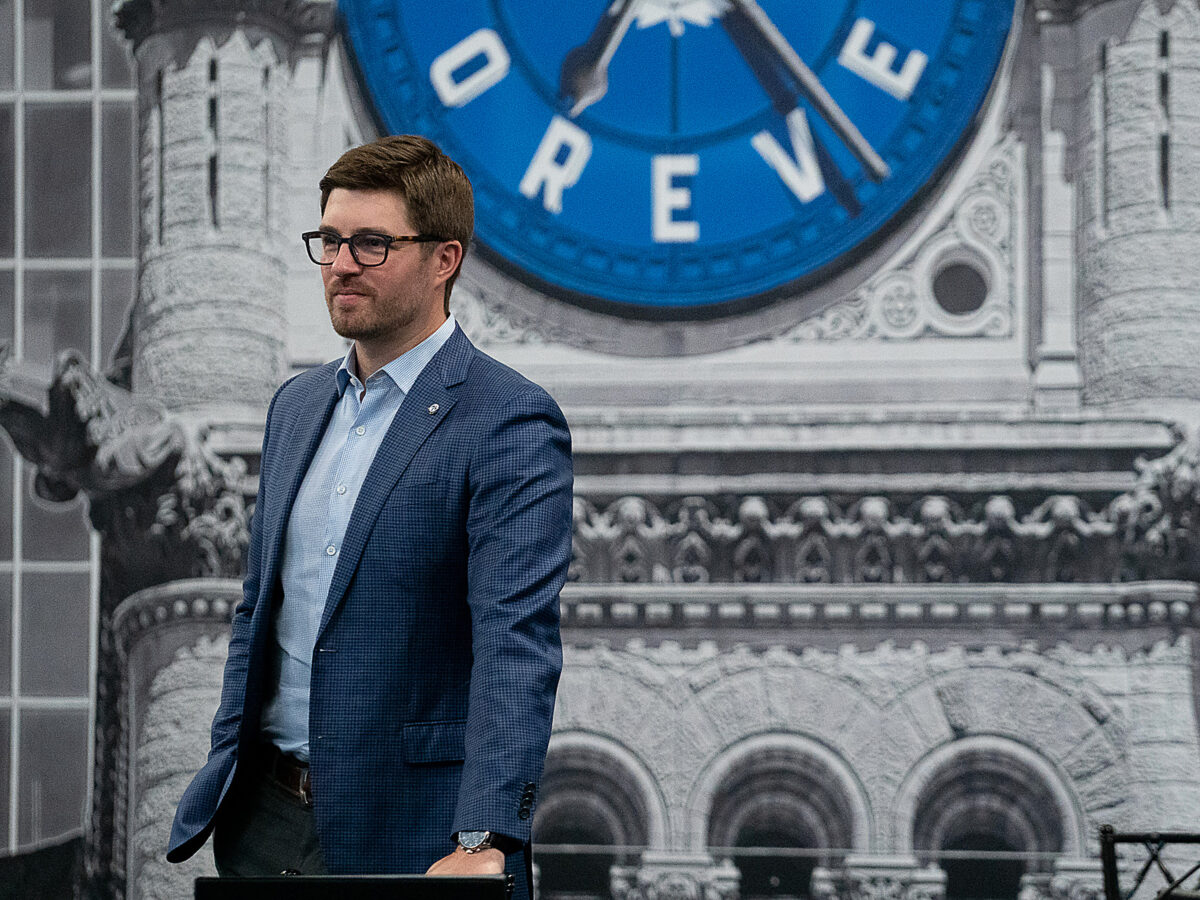 Without Dubas, the Maple Leafs still have some pretty solid personnel in the positions of assistant GM in Pridham, Wickenheiser, Hardy, and Metcalf. They have a director of player personnel, Morrison, who has been involved with scouting since his playing days ended in 1999. They have Clark as director of scouting, as well as numerous other experienced management staff in hockey development, and Fletcher is no slouch as a hockey mind.
---
Latest News & Highlights
---
Then there's Shanahan.
This Is Shanahan's Show Anyway
Shanahan is the boss. He is in charge of the team. 
Related: Maple Leafs' Shanahan Needs to Right the Ship for His Job's Sake
Whoever is named GM will not have the autonomy to run things however they want. They will have to answer to Shanahan on many, if not all, major decisions.
With that in mind, why not just let the people who are already in place keep doing their jobs? If he wishes, Shanahan could add GM to his title, simply promote Pridham – who appears to be acting GM – or hire another assistant GM to take care of the day-to-day operations. There also might be someone in-house who could be promoted to the position of GM. How groundbreaking would it be if Wickenheiser earned that title?
Staying In-House Offers Little Further Disruption
One advantage to staying in-house is there would be little or no further disruption of operations. There would be no "new boss" stepping into an unfamiliar position, with the inevitable juggling of responsibilities and personnel. It would be business as usual.  
Related: Maple Leafs Fans Sound Off on the Shanahan and Dubas' Drama
It might just be what the Maple Leafs' organization needs to help get over the shock of Dubas' dismissal. Instead of a major upheaval, it would just be one person moving on.  
[Note: I want to thank long-time Maple Leafs' fan Stan Smith for collaborating with me on this post. Stan's Facebook profile can be found here.]