In NHL hockey, sometimes things happen quickly. Over the past week or so with the Toronto Maple Leafs, one day it looked like general manager (GM) Kyle Dubas was about to be re-signed for another term. Within a couple of days, that radically changed, and Dubas was let go by Maple Leafs' president Brendan Shanahan.
The Maple Leafs' front-office dynamics and management decisions have captivated me and other fans, as well. Sometimes, they are just as dramatic as the action on the ice. 
---
Latest News & Highlights
---
The Maple Leafs' recent turmoil involving GM Dubas and president Brendan Shanahan has sparked heated debates among the team's faithful fans – right here on The Hockey Writers (THW) site. In this blog, I want to share the insights and opinions shared by THW readers about the Dubas-Shanahan drama. The THW readers, as they always do, have a number of insightful but contrasting viewpoints surrounding the roles, actions, and implications that this particular move has had for the team's future.
The Purpose of This Post About Maple Leafs' Fans
To set the context for this post, as an old academic researcher, I'm going to do something that I don't do very much as a Maple Leafs' writer. However, it's something I've done many times as a researcher. I study data, deconstruct it, and re-organize what I find to answer questions. In this case, the question centers around what readers think about the situation that has occurred.
Related: The Greatest Team of All Time: The Montreal Junior Canadiens
In this post, my data source was the comments THW readers made in the discussion section of the post I wrote earlier this week titled, "Maple Leafs News & Rumors: Penguins, Dubas & Shanahan." When I engaged these comments, there were 116 comments from readers. I theorized that one place fans can address their issues about any topic is in the discussion sections of hockey posts written by those who cover the team.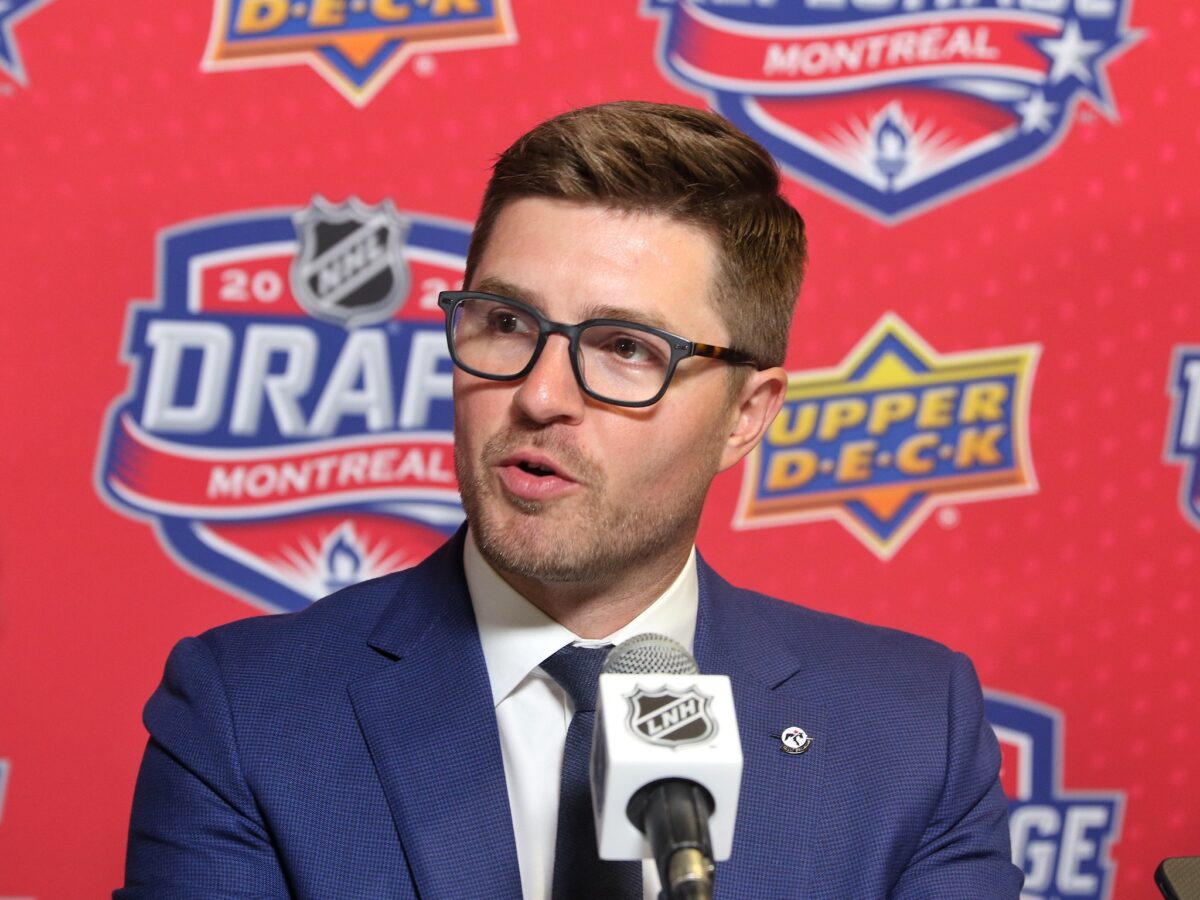 So I read all the comments in this post (as I usually do), but in this case, I collected the readers'/fans' responses and organized them into themes. What you read here is my organization of what fans said. A caveat is while I tried to engage the topics in the same tone and content that fans shared, I might have missed it. If that's the case, I am sorry. I did try to stay true to the readers' comments.
Related: Kyle Dubas: One of the Best Maple Leafs' GMs Over Past 50 Years
This post shares my organization of how Maple Leafs' fans view the dramatic week that they've just witnessed. The content is based on the comments readers made in their responses to a single post written about this issue. 
Hockey Blogs or Posts Generate a Lot of Discussion from Fans
I've often noted how much I appreciate readers' comments. And, I do. Thank you for reading and taking the time to comment. While I don't respond as often as I used to, I learn much from the back-and-forth. I also freely admit that many fans know far more than I do about this team, and I learn from their insights. 
While I do get trolled sometimes, that seems to be the nature of online social media activity. [I'm actually working on a post about the mindset of trolling, but that will come when things calm down.]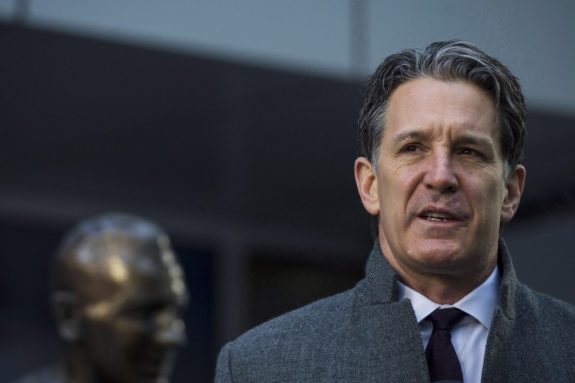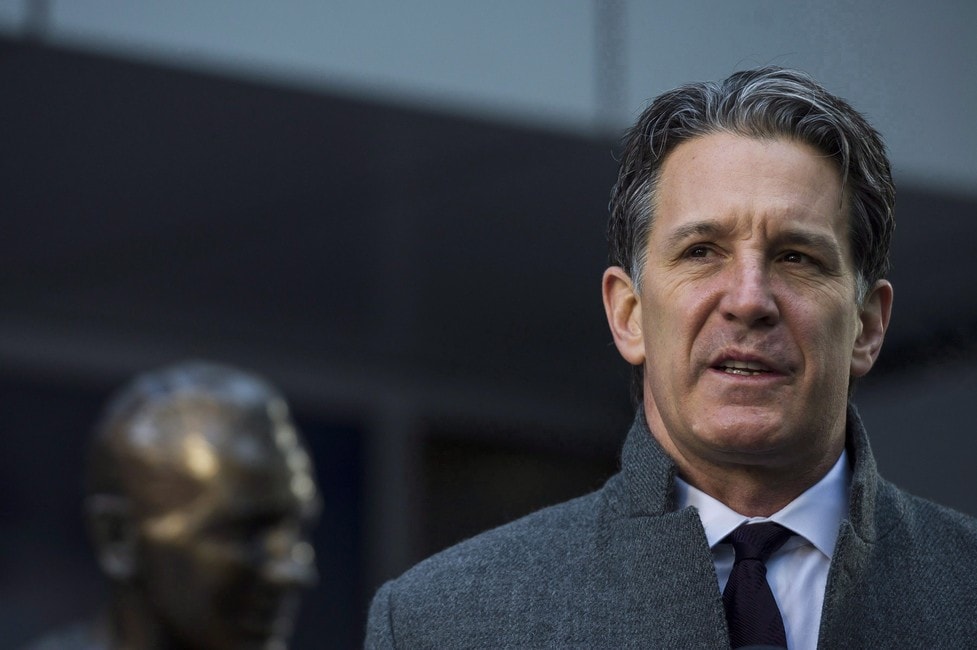 That said, many hockey posts generate a hundred responses or more. The readers share – back and forth – their ideas about what an author generated in their posts. Sometimes those discussions add insights to the posts, and sometimes they go off on different lines of thinking – whatever the fans have to say is usually important.
Here are the four themes that I believe emerged from readers' comments.
Theme One: Dubas Made a Misstep in His Professionalism 
One prevalent sentiment among fans is disappointment in how Dubas handled the situation. Many supporters argued that, while Shanahan wanted to retain Dubas, the GM's decision to create a media storm during his presser was unprofessional. 
Related: Toronto Maple Leafs' Dubas on the Hot Seat? Writers & Fans Weigh In
Going public with doubts about his commitment to the team was seen as a lack of dedication, prompting fans (but most importantly Shanahan) to question his suitability for the role. Dubas' failure to mention negotiating his return in the season-ending press conference added fuel to the fire, further eroding confidence in his professionalism.
Theme Two: Shanahan Was Caught Between Loyalty and Betrayal 
Shanahan, who handpicked Dubas and stood by him through multiple playoff disappointments, also faces scrutiny from fans. While some supporters sympathize with Shanahan's predicament, believing he genuinely wanted Dubas to continue, others view him as responsible for the team's current chaos and plight. 
The perception that Shanahan's vision aligned with Dubas, in the beginning, has led to criticism that he had a hand in the questionable player moves made by the former GM. However, a significant number of readers appreciated Shanahan's overall approach and believed he deserved more time to steer the team toward playoff success.
Theme Three: Leadership, Autonomy, and Accountability 
The issue of leadership and autonomy was at the forefront of reader discussions. Some argue that Dubas should have earned his autonomy through successful performance, others contend that his public statements displayed a lack of leadership and judgment. 
Other readers questioned why Shanahan, as the team's president, didn't intervene earlier if he was ultimately making decisions. And why was his hands-on role hidden from the public? This discovery has raised concerns about Shanahan's leadership and decision-making abilities. 
Still, supporters acknowledge the challenging position Shanahan found himself in and commended him for taking the time to make a well-thought-out decision.
Theme Four: Looking Ahead as the Team's Road to Redemption 
With Dubas out of the picture, readers expressed mixed feelings about the team's future. While some believed his departure was necessary to break up the underperforming core, others worried about the potential consequences of losing key players and the team's lack of top prospects and draft picks. 
Related: Remembering Maple Leafs Tough Guy Jim Dorey
Readers also emphasized the need for a decisive leader, who can guide the team to success and restore accountability. They hope that Shanahan will rise to the occasion, making wise decisions in hiring a new GM and coach (readers largely assumed head coach Sheldon Keefe's days were numbered). For fans, and this is no surprise, the focus is on progressing further in the playoffs over the next two seasons.
The Bottom Line
The Dubas-Shanahan drama has divided the Maple Leafs' fan base, with contrasting opinions on the roles and actions of both individuals. However, by and large, most readers would take Shanahan's side in the way things played out.
In general, readers viewed Dubas' behaviour as unprofessional and a breach of trust, others also sympathized with Shanahan's predicament and appreciated his overall approach. As the team moves forward, readers remain hopeful that a new leadership direction will lead to the desired success on the ice. 
That said, from my perspective, only time will tell whether the changes made will restore confidence in the organization and propel the Maple Leafs to long-awaited playoff success. 
---
---
In my career as an academic who's researched the area of leadership, I have learned that crises present opportunities for growth, change, and innovation. Really, there's no other choice – grow or wither. 
Maple Leafs' fans will soon see how the organization handles adversity and whether it brings positive transformation and progress. The potential is there.