In the Boston sports echo chamber, there's a pervasive thought that toughness and grit are the most valuable qualities in a hockey player. The fans believe it because they've seen tough Boston teams contend for the Stanley Cup. They hear it on Boston sports radio networks and from the Bruins' front office. Then they start to hear it from each other, and it becomes a perceived truth.
It's this worrisome line of thinking that led fans to believe that Loui Eriksson didn't have what it takes to be a Bruin despite playing a tough two-way game and scoring most of his goals by battling in front of the net. Because Eriksson used a skillful stick to play defense instead of finishing his checks, he was seen as "soft." The same fate has befallen David Krejci, especially since he's more of a plodding distributor than a flashy scorer. Their brand of hockey is demonized by Bruins fans and the media alike and it feeds the narrative that the team needs to acquire tougher, more physical players.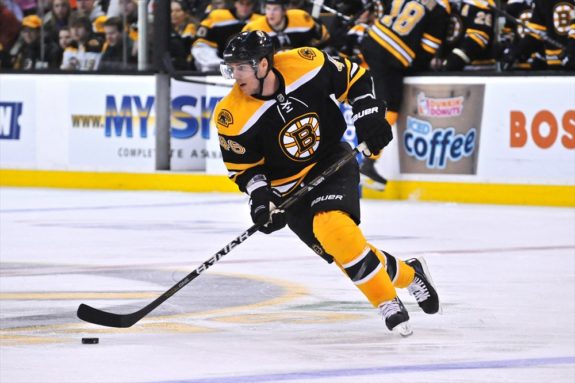 The Big Bad Bruins
As such, the Bruins are enduring an identity crisis. Their roster is comprised of aging veterans, star players in the back end of their prime years, promising players who have yet to reach their peaks, and large men who don't play hockey particularly well. This stems from a series of questionable moves over the course of several seasons under new management.
In addition, the NHL at large is shifting its landscape away from a style of play that has defined the Bruins since the late 1960s. The "Big Bad Bruins" moniker has been thrown around as recently as the team's last two trips to the Stanley Cup Final. Those rosters included hard-nosed players like Milan Lucic, Shawn Thornton, Andrew Ference, and Gregory Campbell, as well as current holdovers Adam McQuaid and Zdeno Chara.
The Bruins' success confirmed the majority of the fanbase's bias that in order to compete for a Stanley Cup, a team needs a cadre of bruisers. Team President Cam Neely and General Manager Don Sweeney are both former Bruins of that ilk and have done nothing to dissuade the fans from thinking that way.
One of Sweeney's first moves when he took over as GM in 2015—sending Lucic to Los Angeles—proved to be more about money than it was a change of philosophy. Trades to acquire bad players with a physical edge like Zac Rinaldo and Jimmy Hayes followed suit. Matt Beleskey signed as a free agent soon after.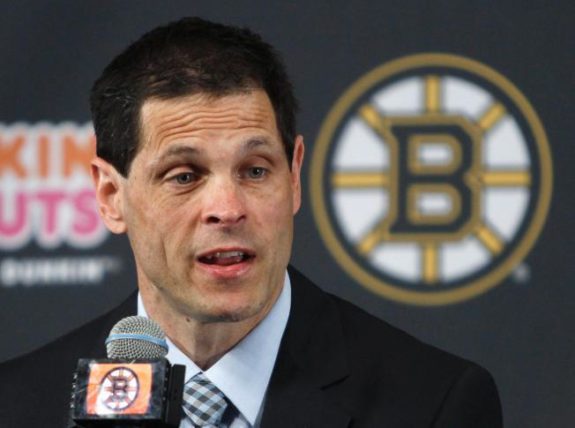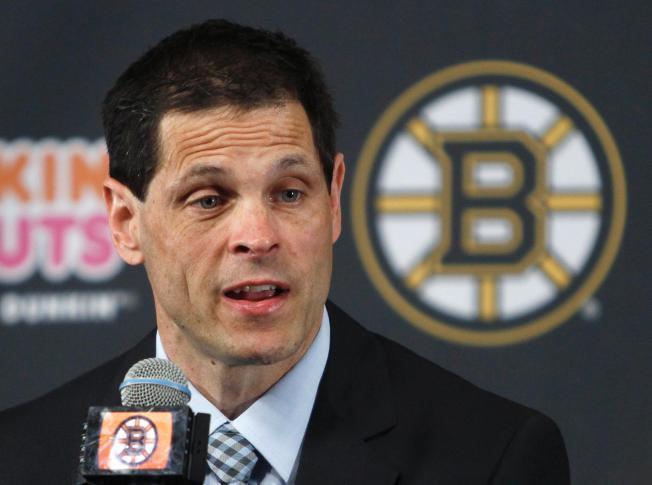 Compounding Mistakes
To say that none of those moves has worked out is an understatement. Hayes tallied a gentleman's five points in 58 games this season while spending a large portion of the second half as a healthy scratch. Beleskey battled injury and ineffectiveness to the tune of eight points in 49 games. Meanwhile, Rinaldo was banished to the AHL and is surely the worst player ever to be traded for a 3rd round draft pick.
Brandon Pirri, 22 goals in 49 games last year. 6th round pick.

Zac Rinaldo, 24 points in 223 games. 3rd round pick.

— Pete Blackburn (@PeteBlackburn) February 29, 2016
Signing David Backes as a free agent last offseason served only to compound the mistakes of the Beleskey and Hayes deals. The contract of the now 33-year-old, whose contributions are already beginning to wane, will eat $6 million into the team's salary cap for each of the next four years. While it isn't a tremendous problem now, the back end of that deal is going to hurt when he's producing little value and hindering the Bruins' ability to re-sign their restricted free agents.
In consecutive offseasons, Sweeney signed very similar right-shot defensemen Adam McQuaid and Kevan Miller to over-market extensions. These were moves that reeked of overreaction after Dougie Hamilton forced his way out of town. They were also moves that showed the Bruins were unwilling to rebuild and equally unaware that they lacked the talent and depth to contend for a Cup.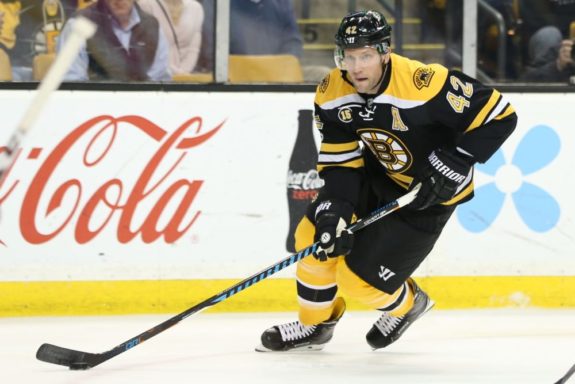 Skill over Grit
The point here is not to cast aspersions on players like McQuaid and Beleskey. They have tangible NHL skills, but they are skills upon which a premium shouldn't be placed. This is an appeal to the front office to stop the "Big Bad Bruins" fan service. Stop acquiring players simply because they play like Bruins. Yes, fans want to see a team that throws big hits and likes to drop the gloves. But fans will be more than willing to exchange that type of team for the one that has a chance to contend each year.
Team USA's throttling at the hands of more skilled teams in the 2016 World Cup of Hockey is a perfect example of how the grit-first mentality has become obsolete. Look no further than the Los Angeles Kings for an instance of an NHL team that went all-in on an antiquated philosophy. The Bruins are lucky, though. They don't have as much money tied up in completely useless players. They have world-class players like Patrice Bergeron and Brad Marchand on bargain deals. Most importantly, they have promising prospects to fill out their roster.
It's not too late for the Bruins. They can give up on the idea that they have to be hard to play against in the traditional sense—wearing teams down with relentless checking. Instead, they can embrace the notion that a team that possesses the puck, skates well, and puts a lot of shots on net is difficult to play against. The impending free agency period will be telling. How Sweeney and Neely choose to spend their money this offseason will show whether or not they're willing to adapt to an ever-changing NHL.