Over the past few seasons, the Boston Bruins were criticized for not developing young talent the right way. Names that come to mind are Zach Hamill, Jordan Caron, Max Sauve, Alex Khokhlachev and Seth Griffith. While Boston's knack for grooming talent in the minors wasn't the best by any stretch, we started to see some improvement last season. Let's rewind back to last season.
Last season, the Bruins had a few standouts including Noel Acciari, Austin Czarnik, and most notably Frank Vatrano. During his time with Providence, Vatrano set a torrid pace 36 goals in 36 games to go along with 55 points. Czarnik is also no slouch accumulated 20 goals, 41 assists, and 61 points in 68 games in 2015-16. Acciari came in late in the season and asserted himself in a checking role. He isn't going to wow anyone on the score sheet with 7 goals and 12 assists with Providence, but his presence without the puck makes him dangerous.
All three players were called up to Boston at some point during the season and made the best of their opportunities. Czarnik may be the only one who needs more time in the AHL. "Frankie-V" had a decent campaign and should only get smarter while Acciari came on at the end of the season and made his mark in the 2017 Stanley Cup Playoffs.
Other hopefuls to crack Boston's lineup next season include:
Danton Heinen Impressing in Providence
Danton Heinen surprisingly made the Boston lineup out of camp. Despite having a solid preseason that kept him with the big club, he didn't give the Bruins much out of the eight NHL games he played. As a matter of fact, he provided zero offensive production and returned to Providence to work on his game, where he was more successful.
The Langley, B.C native tallied 14 goals, 30 assists and 44 points in 64 games and raised his game in the AHL playoffs by scoring four goals, two assists and six points in the five-game series against Wilkes-Barre. The P-Bruins won the series in five games against the top-seeded Penguins and will advance to the Division Finals to take on the Hershey Bears. If Heinen keeps up this type of production, expect him to challenge for a spot in camp again.
Jake DeBrusk on His Way to Boston?
Another one of those top prospects is the P-Bruins' youngest player, Jake DeBrusk. DeBrusk had a superb first campaign with the JV Bruins scoring 19 goals, 30 assists, and 49 points.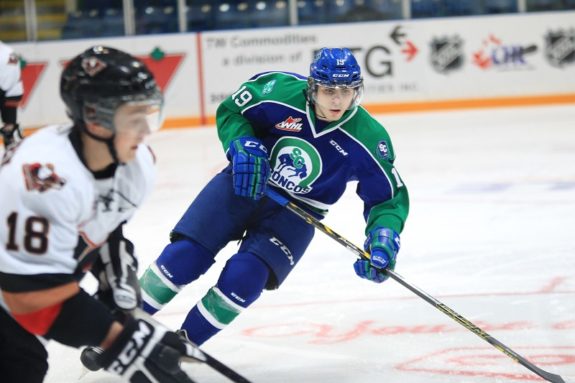 The Edmonton, Alberta native made an impact in their first round series versus Wilkes-Barre. In fives games, DeBrusk picked up three goals, one assist and four points. He was one of three first-round picks chosen by B's General Manager Don Sweeney. Although he didn't get the call to Boston this year, the 19-year-old could be an early training camp favorite in September.
Acciari Was the Missing Physical Piece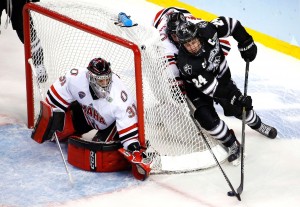 Acciari battled injuries throughout the year for Providence and Boston. Injuries could become a problem down the road for the Johnston, Rhode Island native if he doesn't control his wild physical play. Don't get me wrong, who doesn't want to see big hits? The problem is, the more he's physical, the greater the chance of injury.
Acciari could also play the role of a defensive forward on the penalty kill. The Providence College alum finally broke through offensively at the tail end of the year with two goals, three assists and five points in 29 games. Not bad for a 4th line grinder. But this player's bread and butter is his physicality. Sure, Acciari may have to tone down his physical play to stay healthy but the B's are a much better team when he's engaged physically.
Sean Kuraly: From Grinder to Unsung Playoff Hero
San Jose traded Sean Kuraly and Trent Frederic to Boston in exchange for goaltender Martin Jones. This player made an impact not only for the P-Bruins but the Varsity Bruins.  In Kuraly's first year in the minors, he scored 14 goals, 12 assists, and 26 points. But that's not all. Bruce Cassidy made a lineup change in Game 5 of the first round of the Stanley Cup Playoffs by benching Ryan Spooner in favour of Kuraly.
In the end, the move paid dividends for the Bruins. The team won 3-2 in double overtime courtesy of Mr. Kuraly. To come out of the press box and have that kind of impact impressed management and fans. Being on a line with David Backes and Tim Schaller helped the 24-year-old in a big way. Kuraly should find himself on the opening night roster for Boston if he shows up and has a solid camp.
Patience Is Paying Off
Those players are the next cream of the crop that is sure to be in Boston for some time. However, if you think the Bruins are done with bringing in more youth, think again. The Original Six franchise will get their second full season from Brandon Carlo who has the potential to be a top-four NHL defenseman. David Pastrnak should continue to rise on the score sheet and get stronger in the offseason.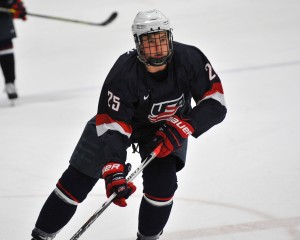 One of the B's top forward prospects Zachary Senyshyn should get a long look in camp as well, but we should expect to see him start in Providence.
I didn't even mention Boston's top prospect, Charlie McAvoy. McAvoy looks like he'll take over the reins at some point on Boston's top defensive pairing. This player looks like he can do anything and everything, and he'll be a fan favorite in Beantown.
This season may have ended on a sour note, but the future of this team is going in the right direction. And it's about time because Boston misses their playoff hockey.