During recent press conferences announcing the dismissal of the Buffalo Sabres' head coach and general manager, Terry Pegula said several times that he's not interested in discussing the past. He only wants to look forward and talk about the future.
Pegula owns the Sabres, so he can make his own decisions and hire whatever personnel he wants. He decides who's invited to his sandbox and the rules of playtime.
Some speculate that he's going to hire an experienced general manager and a new coach. Others expect him to go against his initial word and hire a president of hockey operations – a czar of sorts – to oversee the management team.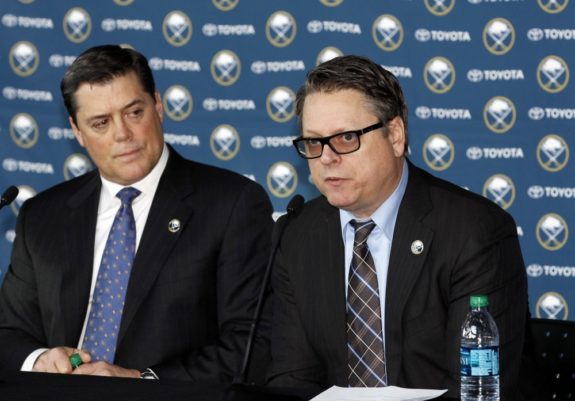 Alas, sources have confirmed Pegula is taking a whole new approach. After interviewing a bevvy of candidates, he's bucking both formats and blazing a new trail by creating new positions and titles to get the most out of the Sabres and its management.
Pegula's Management Team:
Emperor
Ranking higher than a czar, the Emperor's sole responsibility is to constantly honor and adore Terry and Kim Pegula. It is primarily a symbolic, sacrificial role. Behind the scenes, he or she shall be privy to very little. The Emperor knows that any negativity toward the owners or the organization in the media is simply fake news and anyone who challenges him is obviously lying.
Leading Candidates: Kim Jong Un, Eric Trump, Simon Cowell
Archduke of Smoke & Mirrors
With the Sabres missing the postseason for the sixth straight season and the Bills' playoff drought reaching 17 seasons, fans need something to latch onto. The Archduke, also known as The Wizard of Spinning Hope, will make something out of nothing and nothing out of something.
He will be able to conjure rose aromas out of road apples. Messages of hope and change and "being close" will help retain season ticket holders and keep Buffalonians clearing their throats after every goal, even those called back by toenail offside challenges. The Archduke must see the glass as half-full even when there is no glass.
Leading Candidates: Forrest Gump, anyone with an Australian accent
[irp]
Earl of the Exchequer, aka Baron of Bungles
Someone needs to keep track of all the personnel Pegula has whacked, and more importantly, the ones that he's still paying. Add up the moolah that Tim Murray, Dan Bylsma, Rex Ryan, and Doug Whaley are due and it's enough to buy a bowling alley for every Sabres fan from Cheekta-Vegas, plus a lifetime supply of pizza logs for every person living in Western New York. It's a whopping $35 million in payouts.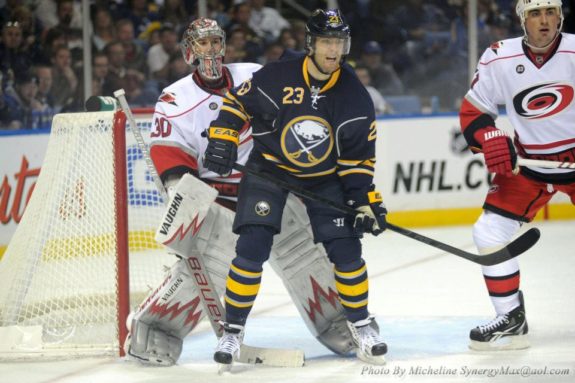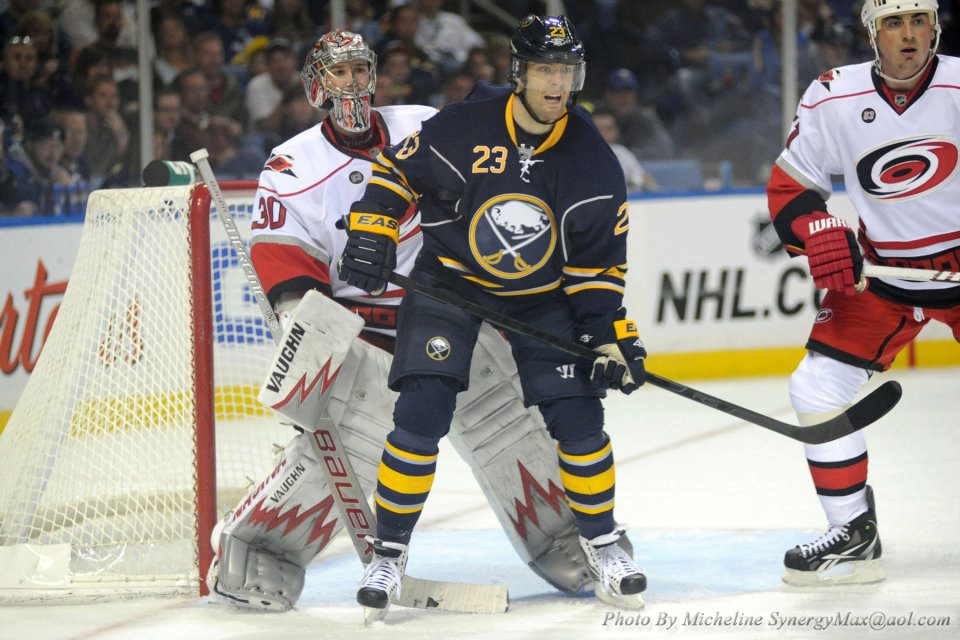 If we include players that Pegula has bought out (Ville Leino and Christian Ehrhoff) and contracts for coaches (Ted Nolan, Pat LaFontaine and Greg Roman) and scouts, the total jumps to around $60 million. Oh well, or rather… oil well. That's just chump change for the billionaire owner but someone should keep track of it.
Leading Candidates: Neil DeGrasse Tyson is the odds-on favorite due to his proficiency of mimicking Carl Sagan saying 'billions and billions' and Dr. Evil from Austin Powers
Media Emir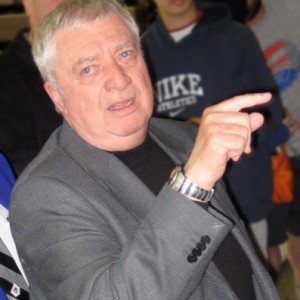 Pegula has tried having "one voice" speak for his football franchise, be it the coach or the general manager. Neither has worked to his satisfaction as his football and hockey teams have become national punchlines. From here on out, the Media Emir will hold media court. No disrespect to Ted Darling, but there's really only ever been one voice of the Sabres.
Leading Candidate: Rick Jeanneret
[irp]
Duke of Fan Experience
Season ticket holders want to feel like they're getting more than season tickets. They want special perks – bobbleheads, freebies, store discounts, opportunities to meet players and coaches. The Duke of Fan Experience is your guy. He's got a pulse on which plastic sunglasses are in style and knows which factory in China can produce them. He will never question the undying loyalty that Buffalo fans have, he'll just take advantage of it.
Leading Candidates: Ryan Seacrest and a radio man from Cincinnati named Herb Tarlek
Court Jester
This person is responsible for distracting Buffalo News columnists John Vogl, Mike Harrington and Bucky Gleason from reporting any accurate information about the franchise. They need to be good-natured and keep people smiling while also preventing them from getting any real insights.
Leading Candidates: Rob Ray, Celery from the Wing, Cheese, Celery Race at Coca-Cola Field, The Screecher (aka the in-game presentation announcer)
Bright Future Ahead
Fans of the blue and gold can rest easy knowing the future looks bright – Pegula has set a clear path forward and the dysfunction is about to end. Interviews are in progress.