When teams start getting into the late round draft picks, drafting in the NHL starts to become a roll of the dice. Occasionally teams find a gem in the later rounds but for every team the misses far outweigh the hits. On some occasions teams have managed to grab a great player deep in the draft. Pavel Datsyuk was picked 171st overall in 1998. Henrik Lundqvist was taken 205th overall in 2000. Brett Hull scored 741 goals in his career, he was taken 117th overall in 1984. Colorado picked John-Michael Liles 159th in 2000 and Radim Vrbata 212th in 1999. In terms of late round success for Colorado, that's about it.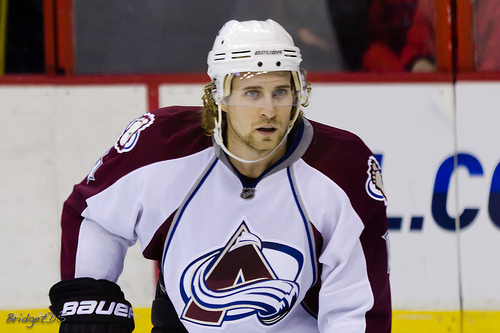 The Franchise's best later round pick is probably Milan Hejduk who was choosen 87th in 1994 when the team was still based in Quebec. Hejduk played over 1000 games for Colorado. He became a fan favorite and eventually became team captain. There were other successes during the team's time in Quebec. Valeri Kamensky was drafted in 1988, 129th overall. He had a good NHL career. Played over 600 games, scored 200 goals and was an important member of the 1996 cup winning team. Since moving to Denver though, Colorado have seen very little come from their late round picks. That isn't to say they have drafted poorly. Looking at the Avalanche's history in rounds one through three they have brought some pretty impressive talent into the NHL. But in the teams history since 1995, Liles and Vrbata are probably the two best taken after round three.
Making the pick
Drafting late in the NHL can be a roll of the dice, but it's not as simple as that. Obviously teams aren't just throwing darts at names when they get into the later rounds. Players like Liles and Vrbata were scouted by anyone interested enough in drafting them. Professional drafts aren't video games. No one is just clicking through the late rounds to get it over with. But there is still a lot of questions about these players. There are questions about first rounders too, though those picks surely come with a higher success rate. Colorado's first round pick in 2002 was Jonas Johansson. He played one game in the NHL, for the Washington Capitals. He had two penalty minutes.
A late round pick making a name for himself in the NHL becomes a big deal precisely because it's so hard to make it in the league even as a first rounder. It's why when players like Datsyuk are always mentioned as late round steals and why GMs will be sure to put those successes on their resumes. Liles was drafted after a great season with Michigan State. He obviously had the talent as an offensive defenseman. He was a little smaller, which is probably why he was available in the fifth round. His last year at Michigan State he was a finalist for the Hobey Baker Award. Liles made the Avalanche roster the following season, and set Colorado records for a rookie defenseman, scoring 10 goals and 34 points. It seemed like the Avalanche found a good one. Liles played 6 more season's in Denver before being traded to Toronto. Every year with the Avalanche he put up at least 30 points, with his highest total coming in the 2005-06 season where he scored 49 points.
Liles never evolved into a top pairing player, and he was sent to Toronto when he was deemed to be surplus after the emergence of Tyson Barrie. Liles eventually moved on further to the Carolina Hurricanes. Despite his fall from grace in some respects, he was a valuable member of the Colorado Avalanche and is generally well thought of in Denver still.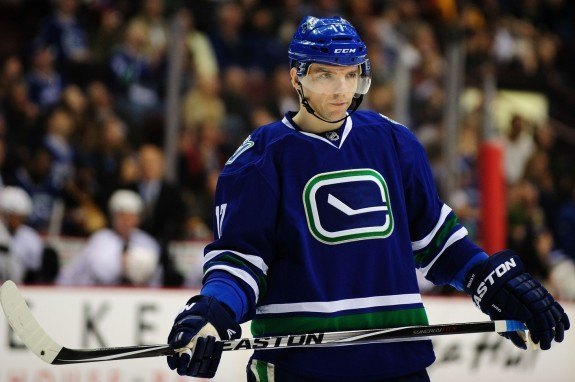 While Liles was a successful defender in Denver for years, Vrbata represents a different kind of draft success for Colorado. His success is one that Colorado never got to enjoy. Vrbata, drafted 212th in 1999 only played for Colorado for two years topping out at 30 points in both season. During his 2nd season in Denver he was traded to Carolina for Bates Battaglia. Not a great trade for Colorado. Vrbata has been a bit of a journeyman with stops in Chicago, Phoenix and now Vancouver. He's a 30 goal scorer now.
Vrbata is a great example of the unknown that comes with late round picks. Hindsight is 20/20 of course, and Colorado would love another 30 goal scorer on their team. But in 2003 Colorado, getting ready for a playoff run, thought a big body forward was more important than a small forward that was only putting up 30 points a year. Sometimes in hockey immediate needs outweigh potential. Whatever Vrbata's potential Colorado didn't feel it would help them win when they were very much in a win now situation.
Forward Thinking
Liles and Vrbata aren't going to be Hall of Famers like other late round picks, like the aforementioned Hull and Datsyuk, but teams don't expect to draft future Hall of Famers that late. It's a bonus, and makes everyone look good if it happens but it's not expected. Colorado have a draft coming up soon. All the talk will be with that number 10 pick. But in five years time there is hope that those late round picks are going to bear fruit as well.
Late round picks might very well have less pressure on them to succeed but it's still far less likely that these players go on to have successful careers in the NHL. Liles and Vrbata are two different players that may be Colorado's best late round picks since 1995. One of them prospered in Colorado for more than half a decade, the other moved on early to find success late in his career. It's an example of the different fortunes that can befall these players. All Colorado's front office can hope for on June 27 is that some of these players are available, and the team gets a good roll of the dice. Maybe there's a future Hall of Famer in there somewhere.