On the surface, it looks like the Oilers lost the Taylor Hall trade. And on the day that the trade went down, they certainly did. In terms of value, and reputation, Hall is the better player. He is a proven goal scorer, and one of the best left wingers in the league since he broke in. Adam Larsson, conversely, has taken a while to find his footing in the NHL, and it appears as though his ceiling is a steady, minute-munching defender, who may or may not be able to fit on a top pairing. On paper it's lopsided. But now that the dust has really settled, it might not be as bad as it felt when it went down.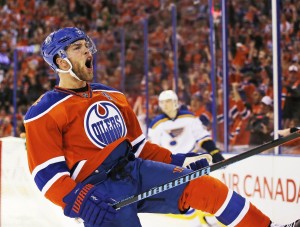 Hall Didn't Fit in Edmonton
Hear me out on this one. I absolutely do not buy into the rumors that Hall was "bad in the room". Connor McDavid's sincere disappointment over Hall's departure says a lot about how he was viewed by teammates. And that always seems to be the running narrative when a young player is dealt, there must be something wrong with his character. It was the case with Tyler Seguin, P.K Subban and Evander Kane. Seguin has certainly appeared to mature since going to Dallas, while Kane is still struggling with off-ice issues.
Hall hasn't been implicated in any such incidents. He never missed practice, or showed up late. He's never been in trouble with the law, or caught partying all night. If he truly was a problem in the room, then only the players really know that. But when a player becomes expendable, it's for one of three reasons: 1) salary cap issues, 2) the player coming back is too good to pass up, 3) said player doesn't fit into the teams' plans. How does a skilled goal scorer not fit into your team, you may ask? Well this isn't about his talent, that's never been in question.
But the Oilers have been bad for a long time. That isn't Hall's fault. Taylor didn't emerge as the leader they wanted him to be, at least not yet. But that's not totally his fault either. He had no veteran help around him. He had no one to teach him the ropes. He was thrust with the leadership mantle before he was ready. Is Hall capable of being of leader? In the right environment, sure he is. He won two Memorial Cups, known to be the most difficult trophy to win. He won gold with Team Canada two years in a row at the World Championships. Hall is a winner. He just wasn't able to be in Edmonton.
Perhaps the chemistry wasn't right. Maybe the coaching staff didn't like the culture of the team. Someone had to be the sacrificial lamb. Hall was the guy that the Devils wanted, and thus the trade was consummated. Am I suggesting the Oilers could never win with Hall? No, but they clearly didn't believe he was part of the solution. They weren't necessarily in a cap crunch that they had no choice but to move him. But a deal was on the table, and Peter Chiarelli took it.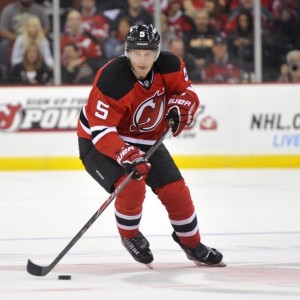 Larsson is What the Oilers Need
When you move a player of Hall's caliber, you would expect a somewhat equal return. They didn't get it, and that's what drew the ire of Oiler fans. If the Devils had thrown in a draft pick, or a prospect, would that have been better? Maybe. What if Hall wasn't valued as much on the trade market as fans assumed he would be. We don't know what other GM's offered. Would a return of Kevin Shatternkirk or Tyson Barrie been more well received? The team did not get back a puck-moving number one guy, which was a more glaring need.
But in defence of Larsson, he certainly does fill a hole on the Oilers roster. It appears as though he'll be that reliable, steady force on the back-end, something they simply haven't had. It's very possible that no true puck-mover could have been had for Taylor Hall. We're assuming Chiarelli would have had his pick of the bunch with number four as the bait. But maybe other teams weren't willing to give up too much for Hall. I've heard the fact that he didn't make team Canada's World Cup roster as an indictment that there's a problem with him.
(Remember that Canada has an embarrassment of riches when it comes to the pool of talent. They have so many top-flight centermen, someone is going to have to play the wing, and there wasn't room for Hall. He's only 24. He will be on another Canadian roster in the future if he stays healthy, there's no question. Mike Babcock likes to go with what he knows, and the players he trusts. The decisions on defence especially is evidence of that).
Chiarelli knew he had to do something. He could not go into the new season with the same roster. And trading Hall was a bold move, because it was a true core shake-up. Many wondered if the Oilers would do something that drastic, and they did. Larsson isn't an offensive force, and isn't primarily a puck-mover. He fills a need. Not every need, but a need none-the-less. He's also young, and will continue to develop. He's locked up to a good contract. He's going to help the team.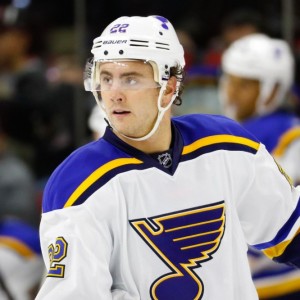 There Are Still Moves to be Made
The Oilers management are going to continually evaluate what they have, and what they don't have. Peter Chiarelli knows he still needs another piece on defence, but he isn't going to make a rash move. Some fans feel the Hall trade was short-sighted. But I know he was one of the players under the microscope, and if the team felt they couldn't live without him, he would still be an Oiler. The Oilers did their research. They investigated on guys like P.K Subban, and Shattenkirk. Trades in real life are a lot more difficult than on a video game. (Having said that, GM's make mistakes all the time).
Chiarelli will continue to do his job, and look to improve the roster. Maybe he'll bring in a guy on a tryout. Maybe there will be some surprising mid-summer trade. I think the team likes the idea of having strength down the middle, so I don't think Ryan Nugent-Hopkins is on the block. But then again, you never know. Taylor Hall is a great player. He was a good solider in Edmonton. He never wanted out no matter how bad things were and he always acted like a professional towards the media and in public. It's hard to let go of that kind of player.
But I don't think the Oilers would have ever been able to win as formerly constituted. Maybe they would have eventually made the playoffs. Maybe McDavid would have been able to carry them through a round. But what they had wasn't working. A lot of fans blamed injuries, and would have liked to see how the team performed completely healthy. First of all, it's rare every single player avoids injury all year-long. Secondly, even with a full complement of players, they still had questions on defence, and holes in the bottom six.
Perhaps the Oilers could have gotten a guy like Shattenkirk. In fact rumor has it they were close. But he likely wouldn't have a signed a long-term deal. Imagine the Oilers gave up Hall for essentially a rental? That would have been a mistake. As hard as the Hall trade is to stomach, and as much as in the short-term it's a loss, I think ultimately the Oilers will be better off. Not because there's something wrong with Hall. He wasn't the problem. He just wasn't the solution either.