With both Lars Eller and P.K Subban now locked in to their respective contracts, there is one lingering question in the air hanging over the island of Montreal. With Brian Gionta and his prospective replacement as captain, Josh Gorges now both in Buffalo who will step up to the mantle of leadership for the most storied franchise in hockey? With Subban's new 8 year, $72 million dollar contract a case could easily be made that the locked in superstar defenseman is the clear cut choice for the Montreal Canadiens. Andrei Markov is another player who would certainly be up for consideration but it would be likely that he would decline the captaincy once again. Yet while fans and perhaps the organization itself considers the options perhaps there is another solution.
[Related: Why Subban Should Not be Captain]
The Waiting Game
Perhaps something can be learned from the New York Rangers. Last season they maintained three alternate captains after trading Ryan Callahan to the Tampa Bay Lightning for Martin St. Louis and perhaps now this is the route that the Canadiens should take for the next season to give Subban one more year to develop into the natural face of this franchise alongside Carey Price. If the organization is grooming Subban for leadership as the Habs future captain, granting him an A alongside Andrei Markov and Tomas Plekanec as his fellow alternate captains they can begin to teach him the necessary composure needed to truly represent the franchise on and off the ice as its future captain.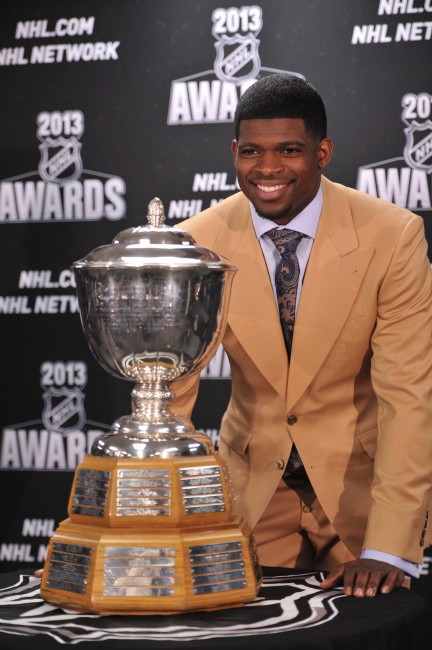 There is no question that Subban has been maturing into a true leader however he is not the only option available as the next captain of the Montreal Canadiens. Brendan Gallagher is a player who exemplifies true heart and determination with every shift he takes, he never loses his smile even under significant pressure from the opposition and he is always a great interview when the cameras are on him post game.
That certainly isn't to take away from P.K Subban's clear charisma but while the meaning of what it is to be a captain has evolved over the years in the NHL the inherent qualities that a leader must possess remain the same. This is why perhaps the Montreal Canadiens need not rush in finding the next player to wear the C on his chest. It is more than just the skill a player has on the ice, the energy he brings or the charisma he has behind a microphone. There is that intangible, immeasurable quality that few possess. It is the ability to inspire the team around him on the bench in the heat of the moment as the game goes on before his eyes. As good a player, captain and person Brian Gionta was during his tenure with the Canadiens not since Saku Koivu has there been such a leader that could rally his troops around him.
For now at least, there still isn't one.