Getting wrapped up in nostalgia is easy in sports. Memories, stories and legends loom larger with the passage of time. With the retirement of Martin Brodeur's No. 30, there's come much speculation on which New Jersey Devils player should be the next to have his jersey raised to the rafters. Yes, that era of Devils hockey was special but one can't retire every number from Arnott to Zelepukin. So, whom should be getting a banner next?
Patrik Elias –
I'm being presumptuous, given Elias is still an active player but it's pretty obvious. Elias and his No. 26 would be the first forward to join Brodeur, Ken Daneyko, Scott Stevens and Scott Niedermayer. Elias is a two-time Stanley Cup champion and the Devils' franchise leader in goals (407), assists (615), points (1,022), even strength goals (278), power play goals (113) and game-winning tallies (80). Who knows if Elias will end his career with the Devils but he's a loyal guy who didn't chase the money across the Hudson River. Elias is a homegrown guy too.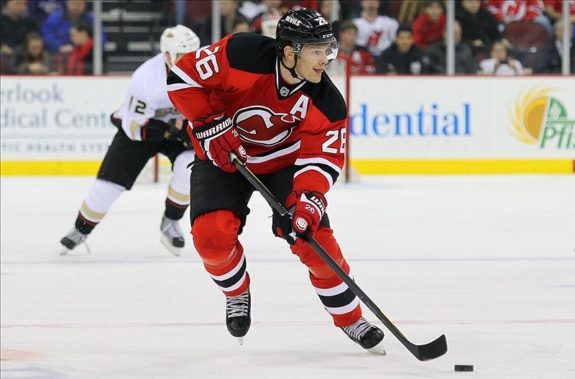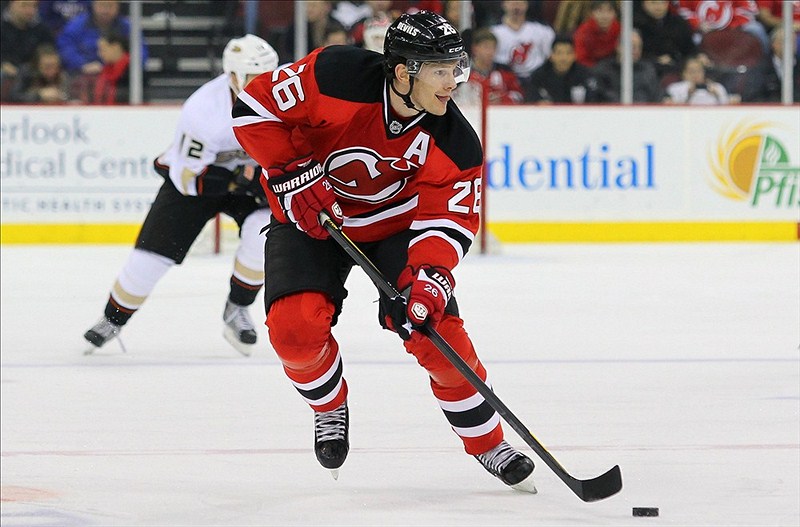 Lou Lamoriello –
No, not a player but the architect of three Stanley Cup championships, five Eastern Conference titles and nine Division titles. Much like Bill Torrey with the New York Islanders, Lamoriello deserves his due in building and reshaping a franchise. Lamoriello is already (2009) in the Hockey Hall of Fame, perhaps next season would make sense for such an honor.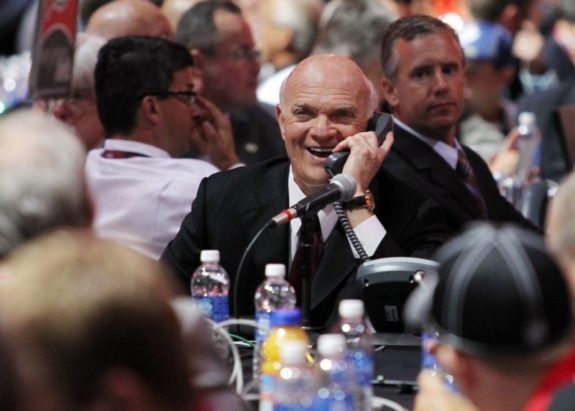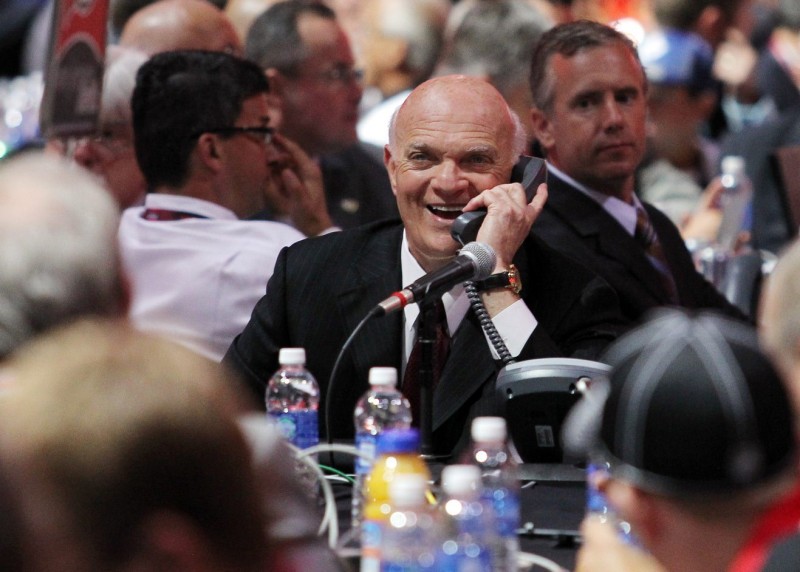 John MacLean –
Johnny Mac helped put the Devils on the map. MacLean's overtime goal on April 3, 1988 against the Chicago Blackhawks, propelled New Jersey to its first playoff appearance. Following that, MacLean registered three consecutive 40-goal seasons and led the team in goals five times.
MacLean helped the Devils out of the doldrums of the 80s and contributed to the glory of the 90s, winning the Stanley Cup in 1995. In Devils franchise history, MacLean ranks second in points (701), goals (347), even strength goals (245), power play goals (92), game-winning goals (55) and fourth in assists (354).
While the end of his Devils tenure was rocky and saw him traded to the San Jose Sharks, before finishing out his career with the New York Rangers and Dallas Stars, MacLean has since returned to the organization and remains a beloved figure in Devils history. Hence, No. 15 deserves a spot in the rafters.
Three separate coaches (Jacques Lemaire, Larry Robinson, Pat Burns) led the Devils to each of their three Stanley Cup titles and all were a perfect fit at the time. I don't do this to slight the importance of the other two but Robinson was incredible, whether as an assistant or head coach, he had a hand in all three of the Devils' Stanley Cup titles and was on the bench every time they made it to the Finals, win or lose. Whether it was helping young defensemen in Albany during the 1994 lockout or Hall of Fame blueliners, Robinson could teach technique with the best of them.
Beyond that, it's tough to make a determination for various reasons, especially if one is being selective (and I am). There were a lot of great players and unsung players and some who'd probably be up there if they'd stayed longer or forever.
One could make an argument that a guy like Bruce Driver belongs in the same breath as MacLean and Daneyko. Plus, while they have been honored with their respective night's, Mike "Doc" Emrick and Glenn "Chico" Resch (and even to an extent Stan Fischler) were the voices of Devils' hockey during their great run and great personalities as well. Although, the selectivity is fitting given how those Devils were all about winning and team and not individuals.
Michael Gwizdala covers the New York Islanders for The Hockey Writers. Michael is also an Associate Producer at WNYT NewsChannel 13. Additionally, Michael was once a Media Relations intern for the AHL Albany River Rats. Michael is a graduate of The College of Saint Rose in Albany, NY.