'The Nuck Stops Here' is a Vancouver Canucks news and opinion column running every Sunday throughout the season.
NEWS
Canucks Reassign Andrey Pedan
The following is a press release from the organization:
Vancouver, BC – Vancouver Canucks General Manager Jim Benning announced today that the club has reassigned defenceman Andrey Pedan to the AHL Utica Comets.
Pedan, 22, has appeared in three games for the Canucks this season where he has registered five penalty minutes. He made his NHL debut on December 1 vs Los Angeles. In 19 games with Utica this season, Pedan has registered nine points (2-7-9) and 49 penalty minutes. During the 2014.15 season, Pedan appeared in 42 games with the Comets registering 14 points (3-11-14) and 70 penalty minutes. Prior to being acquired by Vancouver on November 25, 2014, Pedan played six games with the Bridgeport Sound Tigers, recording three assists and 51 penalty minutes.
The Moscow, Russia native played three seasons with the Guelph Storm of the Ontario Hockey League before making his professional debut in 2012.13 with the Bridgeport Sound Tigers. The 6'5", 217-pound defenceman was originally selected by the New York Islanders 63rd overall in the 2011 NHL Entry Draft.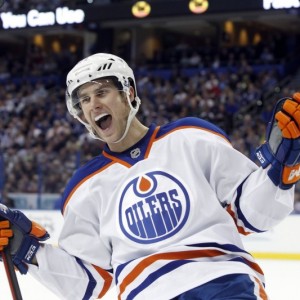 Canucks Recall Taylor Fedun
The following is a press release from the organization:
Vancouver, BC – Vancouver Canucks General Manager Jim Benning announced today that the club has recalled defenceman Taylor Fedun from the AHL Utica Comets.
Fedun, 27, has appeared in 24 games for the Comets this season, ranking third among defencemen in scoring with 11 points (4-7-11). He also leads the team in plus/minus (+7) and is second in power play goals (4). The 6'0", 200-pound defenceman was with the Canucks earlier this season on a recall (Nov. 21-23) but did not see game action during that period.
The Edmonton, Alberta native has appeared in 11 career NHL games with the San Jose Sharks and Edmonton Oilers, posting six points (2-4-6) and four penalty minutes.
Fedun signed with the Canucks on July 1, 2015 as a free agent.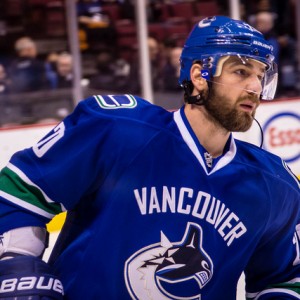 Canucks Assign Chris Higgins to Utica Comets
The following is a press release from the organization:
Vancouver, BC – Vancouver Canucks General Manager Jim Benning announced today that the club has reassigned left wing Chris Higgins to the AHL Utica Comets.
Higgins, 32, has appeared in 25 games for the Canucks this season where he has registered three points (2-1-3) and four penalty minutes. He appeared in his 700th career NHL game on December 28, 2015. During the 2014.15 season, Higgins skated in 77 games with the Canucks, where he ranked fifth on the team in scoring with 36 points (12-24-36) along with 16 penalty minutes. He also notched a goal and an assist (1-1-2) in six games during the 2015 Playoffs.
In parts of 12 NHL seasons, the Smithtown, New York native has appeared in 703 career regular season games split between Montreal, the New York Rangers, Calgary, Florida, and Vancouver. In that span, he has recorded 332 points (164-168-332) along with 220 penalty minutes. In addition, Higgins has registered 21 points (11-10-21) and 10 penalty minutes in 62 career playoff games.
The 6'0", 195-pound forward was acquired from Florida in exchange for Evan Oberg and a 2013 third round pick on February 28, 2011. He was originally selected by Montreal 14th overall in the 2002 NHL Entry Draft.
Gettin' Higgy Wit It! @VanCanucks have reassigned Chris Higgins to the #Comets.

Release: https://t.co/X2YFuj9UR6

— Utica Comets (@UticaComets) January 13, 2016
ANALYSIS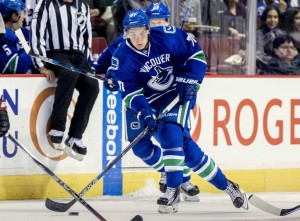 Jake Virtanen playing best hockey of NHL career
Ever since his disastrous World Junior Championships, Jake Virtanen has appeared to be playing with a fire burning under him. Since returning the Canucks, Virtanen has played his best hockey since joining the National Hockey League, playing with determination and excitement, and as a result, has been making a positive impact. Despite not playing particularly big minutes, Virtanen has excelled, alongside newly acquired Emerson Etem, in providing a tenacious fore-check and serving as a sparkplug of sorts for the rest of the lineup. With a big tying goal against the Florida Panthers (on the way to a 3-2 OT victory), Virtanen is starting to establish himself as a valuable member of the Canucks' bottom-six, and any doubts people had after the WJC have likely been put to rest at this point.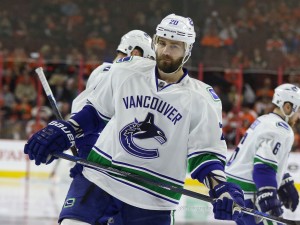 Waiving Chris Higgins a bold move for Jim Benning
Over the past several months, many Canucks fans have been pushing for Canucks General Manager Jim Benning to blow-up the veteran core and get the rebuild off to a quick start. Among the names thrown around on a regular basis was four-and-a-half year Canuck Chris Higgins. Higgins, 32, was always known as one of the Canucks' harder workers, most effective penalty killers, and a consistent secondary scorer, but got off to a poor start in 2015-16, with just two goals and three points through 25 games. This led to the veteran winger being waived, something not many saw coming. It proved that Benning, while still maintaining the main goal of making the playoffs, was to take drastic measures to incorporate youth into the everyday lineup. He didn't let loyalty stand in the way, and he made a gutsy move to improve the team in the long term. Say what you will about his track record to-date, but the waiving of Higgins is a resounding success and big statement for Benning.
AROUND THE BLOG-O-SPHERE
Fun links about the Vancouver Canucks from all around the internet
Jacob Markstrom changed Vancouver's goaltending landscape while Miller was out [National Post]
An analysis of the Vancouver Canucks' schedule [The Canuck Way]
A CanucksArmy roundtable regarding the return of Luca Sbisa [CanucksArmy]
The latest edition of the Pass It to Bulis podcast [Pass It to Bulis]
Our very own Noah Dolinajec covered the Canucks' loss despite the return of Ryan Miller [The Hockey Writers]
Jeff Paterson's latest post-game recap, this time covering the Canucks' 3-2 OT win over the Hurricanes [Jeff Paterson's Blog]
And finally, just a cool fact from Friday's win:
Bo Horvat (20 y, 256 d) is 2nd-youngest in @VanCanucks history to score a regular-season OT goal, per @EliasSports: pic.twitter.com/Q1tmrP2OAH

— NHL Public Relations (@PR_NHL) January 16, 2016
Markus is a Vancouver Canucks columnist out of Victoria, BC. Markus is also a Staff Writer for Last Word on Hockey, an Editor and Staff Writer for country music website The Shotgun Seat, and founder of This Is Country Music.