You may not be aware of this, because no one seems to be talking about it, but as of right now there are no Canadian-based teams in a playoff spot. In fact, they are more likely to compete for the draft lottery than for a post-season berth. Injuries and poor play have contributed to an abysmal season for all seven teams north of the border. For the ignorant, this is somehow viewed as an indication that Canada is no longer good at hockey. The notion is as silly as it is incorrect. Both the men's and women's national teams are currently holders of Olympic Gold medals, and there are eight Canadian-born players among the top 20 in NHL scoring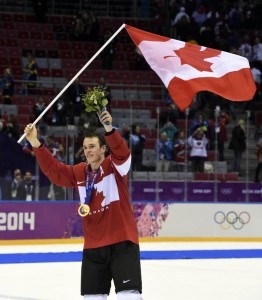 The caliber of hockey players from Canada haven't suddenly gotten worse. It simply means that the rest of the world has gotten better, and that's a good thing. The other nations are really starting to catch up and even the playing field, making International competitions even more fierce and exciting. And that can only be great for the game. What makes this season so unique is that not only are no Canadian-based teams in playoffs, but none are really even competing for a spot. It's as if they all suddenly went into rebuild mode (which isn't quite the case other than the Toronto Maple Leafs and perhaps the Edmonton Oilers). Canadian teams boast some of the best players in the world, but it just hasn't seemed to come together this year. Again, this is no measuring stick for the state of hockey in the country, but it does come with some negative consequences.
According to this article released yesterday, television ratings are plummeting around the country, and ticket sales aren't as lucrative as they once were. Blame the weak Canadian dollar, and blame the weak product on the ice. It's a perfect storm. As the article cited, Gary Bettman has put all his energy into helping American markets thrive, and hasn't paid much attention to the Canadian markets. In his defence, he usually wouldn't have to, because for the most part Canadian teams have always been good business. But for a variety of reasons, it's not a guarantee anymore.
The good news is that there are some great players scattered throughout this country, who will undoubtedly attract attention and hopefully start to bring some results. If we've learned anything, it's that just because a team is in a Canadian city, it doesn't mean they are exempt from having to be good for the seats to be filled. Fans want to see a winner, no matter which country they reside in. So while it's become a running joke that "Canada" can't win a Cup, and now they can't even make the playoffs (which again is a ridiculous narrative because countries can't compete for the Stanley Cup), it's actually no laughing matter. The lifeblood of the league has been it's success in genuine hockey markets, where it's not forced, and no gimmicks are required to get fans in the seats. Canadian teams succeeding and thriving is important for the overall health of the league.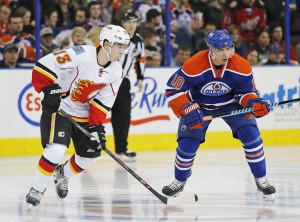 So why is it that all seven Canadian teams have fared so poorly this season? Is there added pressure, a weight of expectations, or a reputation to uphold? Is it just overall bad luck? It's an unfortunate coincidence that they're all struggling at the same time. But the reality is that the odds of winning a Stanley Cup will always be stacked against them. When there are 30 teams in the league, and 23 of them are in American cities, the chances are naturally slim. And let's not kid ourselves. It's not as if every American team is the model of success either.
The Blue Jackets haven't won a playoff series in their franchise history. The Panthers have made it just once since the year 2000. The Sharks, Blues and Capitals have been among the best teams in the league for years, yet none have made a Stanley Cup final since 1998. In fact, none of the Sharks, Minnesota Wild, Blue Jackets or Nashville Predators have competed for the Cup in their existence. Does that mean America is bad at hockey? No, because every team is mixture of players from all different nations, and that's what makes the NHL great. It's a shame that it's become a Canada vs the USA competition, rather than a celebration of the diversity in the league.
The Montreal Canadiens have an American captain. The Vancouver Canucks and Ottawa Senators both have Swedish captains. The Winnipeg Jets will likely name either Blake Wheeler or Dustin Byfuglien their next captain, both of whom are American. Not exactly a patriotic display for Canada, but it doesn't have to be. The NHL is about loyalty to your favorite team, no matter where they're located. Your favorite players might be from completely different countries than the one you were born in. And there's nothing wrong with that
Is it funny for some to see Canadian teams doing so bad, when Canada is the birth place of hockey? In theory yes, however it's a false narrative because International competitions are the only true measuring stick to decide which country is superior at hockey. People seem to take pleasure in what's going on, but they really shouldn't. The revenue coming from Canadian teams is a big reason why the league does well in any given year. The playoffs need Canadian teams because it's good for the NHL, and that effects every team, whether they're on north side or south side of the border.