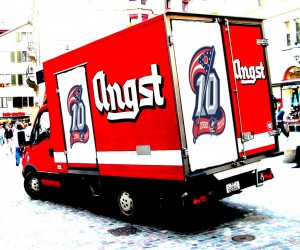 Columbus, OH
     At the halfway point of the season, the angst in Columbus is palpable. Just in the last few days it was revealed that Mike Commodore requested a trade out of Columbus and that a "big" trade was in the works. I won't rehash that, as my colleague Jeff Little has penned a couple of excellent articles on that subject. You can read those here.
     Reason and logic seems to escape the fanbase of the Columbus Blue Jackets, as the rumors that are swirling have fueled their collective fires in anticipation of something BIG.
     It's extremely difficult to make a big, impact trade during the off-season, let alone in the middle of a season. I'm not saying it won't happen, but it's highly unlikely. The rumors have flowed like water over Niagara Falls. What everyone seems to forget at times like this, is that it takes time to put it all together.
     In trying to track down some of these rumors, Mike Colligan in Pittsburgh, said the following about the Blue Jackets. "It takes multiple years to remake a team once a new coach with a new system comes in.  If that means missing the playoffs for a year or two then so be it.  There's some good young kids there and the worst thing they could do is blow it up and panic.  I'm sure preaching patience is easier said than done with that fanbase, though." Once again, that's not what the fan base in Columbus wants to hear. But, that is the reality of life in the NHL under the salary cap system. Educating oneself is a wonderful thing.
     Ten years into the life of the franchise, and the fans want to blow up the club seemingly every year. Ten years is but a small amount of time. How would the fans in Columbus like to trade places with the Toronto Maple Leafs fans? They haven't won the Stanley Cup since 1967, the longest active Cup drought in the NHL. Here, I'll do the math for you. That's 43 years. 43 years! It's just a bit longer than the 10 years the Columbus fans have endured, eh?
     Instant gratification is well nigh impossible in todays' NHL. Although, talking with fans, I get the distinct impression that even if the Blue Jackets win the Stanley Cup, it won't be enough. They could take the Cup Finals series to seven games and come out the other side victorious, yet I know that there are fans that will say they should have won it in 4 games. That is the collective mindset of the fanbase in central Ohio.
     Granted, this is a club that seems to have lost it's way. That's on the players. Head coach Scott Arniel has to be ready to pull his hair out with the bi-polar nature of this club. Might he be second-guessing his decision to accept the coaching position? At this point, I don't think so. Columbus GM Scott Howson is doing what he can to give Arniel the pieces he needs. No one is privy to what Howson is doing on an hourly or daily basis. It's not as easy as saying you want to make a trade. You need a dance partner, and it has to be tough for Howson to sell a fair trade package to a prospective partner with the state of the team right now. That doesn't mean he's not trying; he is.
     I do think that a trade will be announced in the next few days. But, it won't be the "blockbuster" that all would seem to think will happen. While speculating is fun, I don't want to start or perpetuate any more rumors. What I will say is that I think it will involve Kyle Wilson, Mike Commodore and a mid-lineup roster player going east. That is just a hunch and not based on anything concrete that I've heard. The important fact to remember is that Scott Howson will most likely have to overpay to get this deal done.
     Forewarned is forearmed. The roster will not be gutted, of that I'm sure. Many fans will not be happy. Of that, I'm sure also. But, Scott Howson will do the best he can to make this team stronger. And of that, I'm very sure.
Rick Gethin was an Associate Editor of TheHockeyWriters.com.