While the free agent class got a little less interesting after Steven Stamkos re-signed with the Tampa Bay Lightning, the class is getting more robust through buyouts and restricted free agents entering the market.
Many RFAs did not receive qualifying offers from their clubs, setting them up to become unrestricted free agents on July 1. While their current teams decided not to tender an offer, many of these players are likely to find a deal in free agency. Here are the seven players that teams should be giving a look as free agency opens Friday.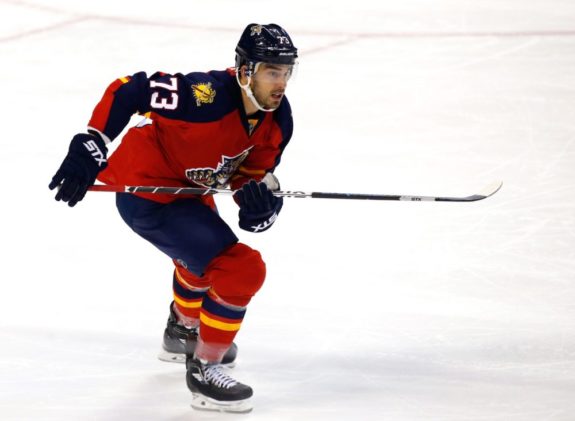 Brandon Pirri
Pirri has bounced around quite a bit. But he remains an interesting depth forward. He scored 14 goals and 29 points in 61 games last season, split between the Florida Panthers and Anaheim Ducks. He's one of the best shooters in the free agent class, and his usage may be burying the reality of his potential. Even in a third-line role with power play time, Pirri could provide some good value, particularly since he's capable of playing wing or center.
https://twitter.com/SteveBurtch/status/747845848504082432
Brett Connolly
The former sixth overall pick of the 2010 draft not being qualified came as a surprise. That may be in part due to Boston's cap situation, but he shouldn't have any trouble finding suitors in free agency. The 24-year-old is a positive relative possession player (2.06% over last two seasons), and has shown an ability to put points on the board, even if that's in a depth role. He scored 12 goals in 55 games during the 2014-15 season and put up 25 points last year. With some limited usage in Boston, it wouldn't be surprising to see Connolly find success with a team that wants to give him an opportunity to open up his offensive game.
Justin Schultz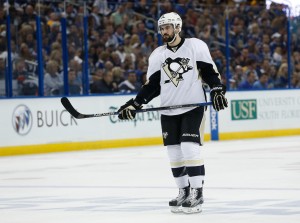 There has been no shortage of hand wringing about Schultz over the last few years. He left a terrible situation in Edmonton and had some success in limited time with Pittsburgh during their Stanley Cup run. The truth about Schultz is that he's not going to be the Norris winning defenseman that Craig McTavish promised, but as a third pairing player who can do some damage on the power play, there's something to be had here.
His qualifying offer from Pittsburgh would have been far more than anyone will be willing to pay for him, but he'll find a home and an opportunity in free agency.
Michael Latta
Latta doesn't have the high-end potential of other forwards here, but he can be a regular grinder for many teams. Over the last three years he has been a positive relative possession player (1.42% over last two seasons) who has been successful in a role where the focus is suppressing shots. He's not a flashy acquisition, but for a team on a budget looking to round out their depth, they can do much worse than signing Latta, a physical player who is defensively responsible.
Kevin Connauton
Connauton has played for three teams in the last two seasons, but is a responsible third-pairing defenseman who can easily fill a need for a team that has blue line struggles. He'll likely be a cusp player, as he always seems to be, but he would also be a cheap solution that can upgrade the bottom pairing for many teams.
Connauton doesn't put up many points, but he's been a positive relative possession player (0.63% over last three seasons) and his teams are consistently generating more shots in the offensive zone when he is on the ice. His adjusted relative on-ice shot attempts for as a rate is higher than Anton Stralman, Shea Weber, Ryan Suter, Torey Krug, Alex Goligoski, Nick Leddy, and many others. That doesn't mean he's suddenly going to be a top pairing guy, but there's definitely reason to believe that he can contribute in a limited role.
Patrick Wiercioch
Here's another defender who has had some limited success and needs a fresh start. After a season where he showed a ton of potential and an ability to push play in the right direction, he had a difficult campaign where his ice time became very limited. Despite a rough year, he still has a 1.79% adjusted CF%Rel, according to Corsica, over the last three seasons. In him, savvy GM may see an opportunity for a reclamation project that could have some very positive results.
Sergei Plotnikov
After one season in North America, his time here may be coming to a close. Yet, there's reason to believe that he can contribute despite the disappointment of fans in Pittsburgh and Arizona. Plotnikov proved that he's not much of a scorer, but his defensive numbers were very impressive through his 45 NHL games. Can you make a case for him in the top nine of a team? Probably not. But as a risky, low-cost acquisition (probably on a two-way deal), it might be worth seeing if he could take on a fourth-line role in a shut-down capacity.
With a 3.42% adjusted CF%Rel and a -9.23 relative CA/60, he could provide some very good value as a depth acquisition.
Other RFAs set to become UFAs: Gabriel Bourque, Klas Dahlbeck, Brandon Gormley, Landon Ferraro, Matt Fraser, Cody Hodgson, Lucas Lessio, Jeremy Morin, Stuart Percy, Christian Thomas, Jarred Tinordi, Linden Vey.
Dustin Nelson writes about news and the Minnesota Wild for The Hockey Writers.