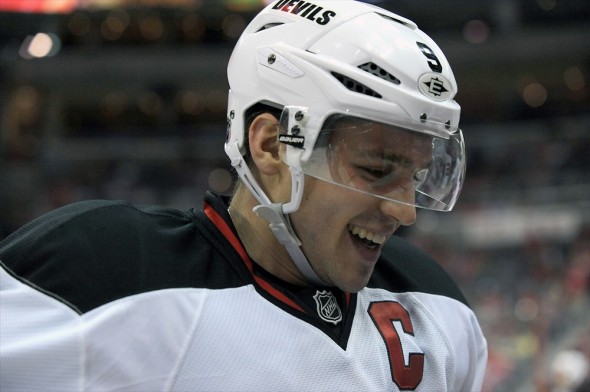 With the off-season all but upon us, one thing is clear, the Toronto Maple Leafs have some decisions to make in order to improve for next season.  It's evident that one year of additional experience for players like Matt Frattin, Nazem Kadri, Jake Gardiner and even Luke Schenn will make the Leafs a better team.  But many believe that the team must make a big splash in order to improve one of their key opportunity areas in advance of the season.  As fans and pundits of the clubs I ask you in the spirit of Mark Messier and his potato chip ads, if you could have just one of the following alternate captains/captains which one would you go with?
Roberto Luongo – Goaltender – Vancouver Canucks (Former Captain)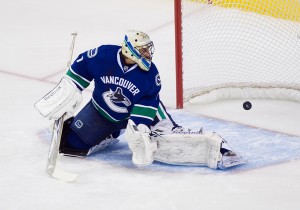 A year ago, this veteran 33 year old netminder, currently under contract with the Vancouver Canucks was within 3 periods from sipping from the Stanley Cup.  A year later, at the end of season interviews after his club was briskly eliminated in the first round by the Los Angeles Kings, Luongo left the door open to a possible trade.  Despite being labeled as 'unable to handle the pressure' in Vancouver, Luongo is one of the league's most talented goaltenders.  He's also one of the highest paid with 10 years remaining on his contract.  If Brian Burke and the Leafs do work out a trade for Luongo, it will have to be at a discount simply due to the term associated with the Olympic Goalie's contract.  See the details of Luongo and his cap hit at capgeek.com.  The question would then be, if Luongo couldn't hack it in Vancouver, how could he handle media mad Toronto?  Is this a smart move for Brian Burke and would Luongo make Toronto a playoff team?  Check out his career stats from hockeydb.com
Zack Parise – Center – Free Agent
When the New Jersey Devils outbid the Los Angeles Kings for superstar Ilya Kovalchuk they knew they were gambling with the future of Captain Zach Parise.  The tie in to the Toronto Maple Leafs is obvious.  Brian Burke loves the American players and although he isn't a big guy at 5'11, 185lbs, he plays big.  What he has done with the Devils this post season has been tremendous and Parise was also a key member of Team USA in the Vancouver 2010 Olympics.  Flat out, this kid at just 27, soon to be 28, can play.  He has managed 410 points in 502 career games.  What is perhaps even more astounding is that he has played 81 or 82 games in all but one of his 7 NHL seasons.  So does Parise want to leave Jersey?  Will Lou Lamoriello be around to try and extend him?  Can the Devils afford him?  All of these questions will need to be answered before July 1st and you can be sure that if he does become available that the Leafs will be a player.  check out his career stats from hockeydb.com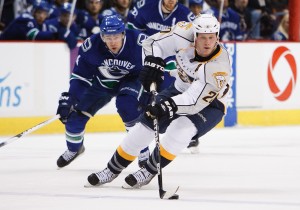 Ryan Suter – Defenseman – Free Agent
Suter is your prototypical top 2 defenseman.  He can play the body, he can skate with the puck and he has a big shot.  But what makes Suter so valuable as a free agent is that he is a calm collected defensive minded blue liner.  He makes everyone around him including the goaltender that much better.  Suter plays big minutes and will help make the likes of Dion Phaneuf, Luke Schenn and his former teammate Cody Franson  better players.  As was the case with Parise, Suter is an American and will be a good fit under the watchful eye of Brian Burke.  But with the Predators on the verge of doing something special in Nashville, is Suter willing to jump ship to come to a team that hasn't made the playoffs for 7 seasons?  There's no question about the fact that Suter would make the Leafs a better team, but can they afford to spend any more money on their blue line?  Check out his career stats at hockeydb.com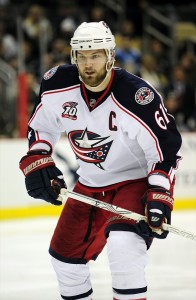 Rick Nash – Winger – Columbus Blue Jackets
That Rick Nash is available or that he wants to leave Columbus are not questions that need answering.  Which teams are in interested in the large, speedy winger, what they'll be willing to pay and what the Blue Jackets are looking to get back are the only outstanding items to be decided.  The Maple Leafs could clearly be in contention for the Canadian Olympian and he would be a tremendous addition to the Leafs and their top line.   The Blue Jackets meanwhile could not afford to lose the trade that would send Nash from the only professional team and city he has ever known.  The rumors at the trade deadline mentioned that any interested team would have to part with as many as 4 key pieces from their roster/system.  Would the Blue and White have what the Blue Jackets would want in a package for Nash?  If by chance they did, would it be wise to trade these pieces to Columbus for what many see as an underachieving forward.  I can only remind you that many viewed Nash as the second best forward in 2010 at the Winter Olympics.  The Nash sweepstakes will be an interesting summer story to follow.  Check out his career stats at hockeydb.com
I'm sure fans around Greater Toronto and beyond will be interested to see if the Toronto Maple Leafs are involved in acquiring any of these 4 players.  This team will always seem to find a way to be involved in acquiring big name players in the off-season.  While it is unfair to paint the Leafs as being in contention for any of these 4 players or even that these players are available, one thing is for sure, this year's cup champion Los Angeles Kings were able to scoop up Philadelphia Captain Mike Richards much to the surprise of the other general managers.   I often remind myself that even Wayne Gretzky was traded and so anything can happen.  So Leaf fans, I ask you, if you could have just one, which would it be?