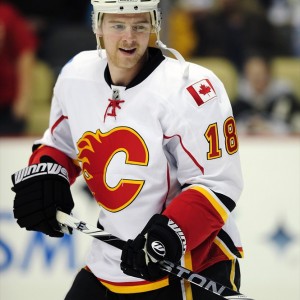 The Toronto Maple Leafs hold the distinction of being the only team to miss the playoffs in each of the past seven seasons. By no means was this an easy feat. Poor decisions from management, both old and new, as well as some of the worst drafting in NHL history for upwards of four decades never mind the past ten years, effectively crippled this franchise to the point that no general manager could have put this team in the playoffs over that seven year span.
Over those seven years of futility, the Maple Leafs have seen a ton of players come and go. Few players that have left the Maple Leafs nest have come back to haunt them, there is the sense that management has done a poor job of rebuilding.
While there is some truth to those sentiments, the future, while still a few years away, looks bright for fans of the Blue and White with a plethora of young defensemen seemingly on the cusp of making an impact at the NHL level and some decent talent assembling up front.
When you consider the players that have been traded there are few I'd like to see back in Toronto. Of all the players that have moved on Kris Versteeg is probably the only player that Toronto really misses, although one could make an argument that the Maple Leafs could use Victor Stalberg as well.
That said, we are all too aware of the struggles Versteeg had during his tenure as a Maple Leaf and while his 54 point season with the Florida Panthers was impressive, he is still not the first line player Toronto Maple Leafs president and General manager Brian Burke was hoping for.
Veteran defenseman Francois Beauchemin was an effective player when he was in Toronto, but with the team heading towards a youth movement he simply didn't fit into the long term plans. Besides, when you consider that Burke received both Joffrey Lupul (a top 30 scorer last season) and Jake Gardiner (arguably one of the NHL's best young defensemen) in the deal that sent Beauchemin back to the Anaheim Ducks, few fans would turn back the clock and stop that deal from happening.
Burke's deal that sent Matt Stajan, Niklas Hagman, Jamal Mayers and Ian White to the Calgary Flames in retrun for Dion Phaneuf, Fredrik Sjostrom and Keith Aulie is regarded amongst many experts as a steal for the Maple Leafs.
With the exception of defenseman Ian White (who has bounced around to a number of NHL teams since leaving the Maple Leafs) none of the players Burke traded away in that deal have amounted to anything more than filler for their current teams, while Phaneuf had an all-star season in 2011-12 and the trading of Aulie last season allowed Burke to add a valuable forward prospect in Carter Ashton to the lineup.
While not all of these players were traded (some of them left via free agency) Does anyone miss Lee Stempniak? Jiri Tlusty? Victor Stalberg? Ian White? Jason Blake? Matt Stajan? Tomas Kaberle? Hal Gill? Kris Newbury? Anton Stralman? Kyle Wellwood? Alexander Steen? Nik Antropov? Alexei Ponikarovsky? John Mitchell? Will we miss Luke Schenn?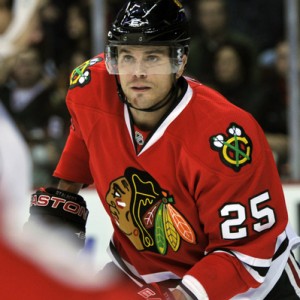 Looking at the forwards from that list Stalberg (22 goals, 21 assists with the Chicago Blackhawks last season) has the most upside and Alex Steen has established himself as a good two-way forward when he is not injured. Other than that it is a list of filler and players that would never have fit in with the Maple Leafs.
Stempniak was a disaster, Tlusty had plenty of chances to make an impact with the Buds and failed miserably, Stajan is now one of the most overpaid players in the NHL, Kaberle is on his last legs, Gill had a few decent seasons since he left Toronto but played terribly when he was a Maple Leaf, Newbury is yet to establish himself as a legitimate NHL player, Blake is likely done as an NHL player, Stralman couldn't stick with the Maple Leafs and is just an average player with the New York Rangers as a third-pairing defenseman, Wellwood would never get first line minutes here, Steen is injury prone, Antropov continues to disappoint, Ponikarovsky still can't hit the net, we are yet to see what Schenn can do away from Toronto and Mitchell is a fourth liner with zero upside.
Which of those players would you want back? Stalberg? Steen? Antropov? Ponikarovsky? Kaberle? Gill?
On the surface Stalberg (26) would look to be a nice addition to the Maple Leafs roster, but he would have to be in the top-six to be effective, which means giving up Kulemin, James van Riemsdyk (who was traded to the Philadelphia Flyers in return for Luke Schenn) or MacArthur? Still want him back?
The fact Burke got JVR in return for Schenn kind of cancels those two players out, but there is a real possibility we will miss Schenn in the long run.
The point is, few fans are missing the dead weight and that means that, despite the criticism this once proud franchise continues to receive, the additions have been much better than the subtractions.
Seven years is a long time to be missing the playoffs. It says here if the majority of the dead weight was still here we'd all be waiting another seven years!
Until next time,
Peace!