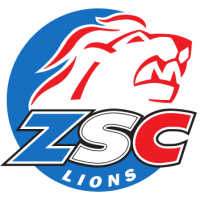 Last April the ZSC Lions wrote a remarkable Hockey story, coming off a difficult regular season where they finished 7th overall, they swept championship favourites HC Davos and EV Zug in the first two playoff rounds, then defeated SC Bern in a thrilling 7 game series, winning their first Swiss NLA championship since 2008.
This feat was achieved with help of coach Bob Hartley, who was immediately sent back to the NHL, taking the Calgary Flames job after just one year in Switzerland. Zurich reached out to fellow Canadian coach Marc Crawford to be Hartley's successor, another familiar name for NHL fans in Zurich for 2012/13.
Joining Crawford are ex-NHL players Jeff Tambellini in his second year at the club, Ryan Shannon, Gilbert Brule and the reported new signing Matt Lashoff. Not a bad off-season for Zurich, signing 3 NHL first rounders in Tambellini, Brule and Lashoff as well as 300 NHL gamer Ryan Shannon.
Tambellini joined the Lions after not being offered a new deal following the Canucks' Stanley Cup final loss to the Boston Bruins in 2011/12. Tambellini followed in the footsteps of his father Steve, current Edmonton Oilers GM and also his grandfather, who both played for the Zurich club at various stages of their careers.
The former first round, 27th overall draft pick had a great first season in Switzerland, playing on both the first and second lines for ZSC, earning the yellow flame jersey for top team scorer and finishing the season 5th overall in the entire NLA with 23 goals and 22 assists, 11 points behind the top scorer and current Detroit Red Wings player Damien Brunner.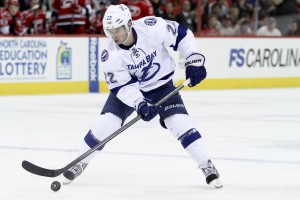 Joining Tambellini in 2012/13 is ex-Lightning forward Ryan Shannon, best remembered for his 3 seasons spent with the Ottawa Senators between 2008 and 2011. Shannon was released from the Lightning following an injury plagued season in Tampa Bay and signed a 3 year deal with Zurich at the end of May.
Arguably the biggest signing by Zurich during the summer was former 6th overall NHL draft pick Gilbert Brule. The 25-year-old is known as being a powerful skater with a scoring touch. He has played just over 300 regular season and playoff NHL games, scoring a point roughly every three games. His ZSC contract is reportedly for one year and it has not been made official whether the player was offered an NHL deal or not.
Joining Tambellini, Shannon and Brule will be former NHL player Matt Lashoff, who has signed a tryout contract with the team though a signing statement is yet to be released on the official website. Lashoff is a former member of the Bruins, Lightning and most recently the Toronto Maple Leafs, moving between the AHL and NHL on a regular basis.
The common theme between these players is obvious, they all have the ability to play top-tier NHL Hockey but have been plagued by issues such as inconsistency and injury in North America. Playing for the ZSC Lions should not be seen as a step backwards for the players but more as a chance to play regularly and prove their ability to the Hockey world. It is important to note none of these players are close to ending their careers and they all remain under the age of 30.
Besides the new NHL imports, the ZSC Lions have some home-grown superstars of their own. During the playoffs series, it was the Swiss stars that shone and guided the team to their first championship since 2008. Arguably the most important player for the team remains Swiss goaltender Lukas Flüeler, a former Ottawa 67's player in the OHL, who often almost single-handedly rescued the Lions with his spectacular saves last season.
As well as 23-year-old Flüeler, the team boasts players such as Severin Blindenbacher (former Texas Star), Andres Ambühl (former Hartford Wolf Pack player), Thibaut Monnet (Swiss National Team player) and Roman Wick (former Ottawa Senator). All of these players are of Swiss origin and have a long history in the NLA.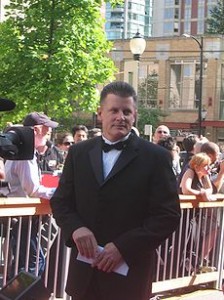 It not known the exact reasoning behind all of these players choosing to sign in Zurich but whether it was the threat of the NHL lock-out or the hiring of coaches Marc Crawford and Rob Cookson, it will make for an interesting mix and should give the ZSC fans plenty of hope for another successful season in 2012/13.
While these players adopting Switzerland as their temporary home has helped increase the interest in Swiss Hockey, the season is yet to begin and depending on what happens with the NHL lock-out discussions, there may be even more NHL players heading to the league in the coming weeks, though a team made up of Joe Thornton and Rick Nash (HC Davos players during the lock-out in 2004/5) for a second time may be a bit far-fetched!
The ZSC Lions are currently playing in pre-season tournaments and Gilbert Brule scored a goal in his first game wearing the ZSC jersey during the team's 3-1 victory over Helsingfors Finland.