Heading into last season, when Leafs fans were talking online about Toronto making the playoffs, I paid no attention to it. How was a team that finished dead last in the league just a year prior supposed to think that the playoffs were anywhere close to within reach? Then the season started and the Leafs were winning— something we'd seen too many times before they bottomed out near the midway mark of the season.
Over halfway through last season, they were still in playoff contention and it was neat to see. Then it actually happened— the Leafs locked up a playoff spot by beating the now back-to-back Stanley Cup champion Pittsburgh Penguins. There were a whole lot of people that really couldn't believe what a quick turnaround they had just seen in just the span of one season.
Flash forward to now. It's August of 2017 and people are actually saying the Toronto Maple Leafs could be a legitimate contender this season. Absurd, right? Well, at this point, no. It's actually realistic. A little while ago, Lou Lamoriello was asked if he thought the window for Toronto to win a Cup was closing. Sure, Toronto will have challenges working around the cap to protect the future core of the team; however, the window is definitely not closing—but it sure is open.
As Good a Time as Any For Leafs
It's hard to think the opportunity for Toronto to win was present last year. Looking at star-studded rosters like those of Pittsburgh and Washington, the Leafs weren't winning a Cup last year—it was about development.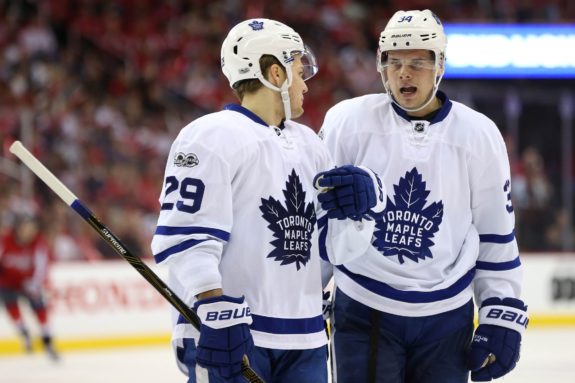 But as soon as Marcus Johansson scored that series-clinching goal to break the hearts of 20,000 fans in the Air Canada Centre and thousands more watching outside, attention turned to next year. Now that "next year" has become "this year," there's a specific moment that opened the window for the Leafs to become Cup contenders. That moment is when they signed Patrick Marleau.
Now before anyone rips into the signing, I'll acknowledge that it is definitely a bad contract. I myself was one of the first people taking to Twitter to promote that. He isn't worth $6.25 million at this stage in his career—really, $4.5 million would have been more accurate. He shouldn't be signed for three years—two would be more than enough for a team that will be dishing out huge cheques in the coming years to rising stars. But the Marleau signing was a statement—a statement that the Leafs are ready to win.
The Leafs' Roster Breakdown
You look at the forward group, where Nazem Kadri just had the best year of his career and is hitting his prime. Where James van Riemsdyk, who only has one year left on his contract, showed flashes of brilliance this season playing with Tyler Bozak and Mitch Marner. Then you look at Marner, Auston Matthews, and William Nylander, who are all poised to become All-Stars for the team and right now, coming at the cheapest price they ever will in their careers. Add in Patrick Marleau, a two-time Olympic gold medalist, and the Leafs' forward group is probably top-five in the entire NHL.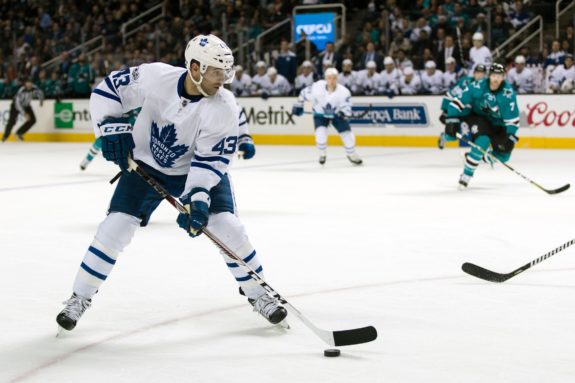 In goal there's Frederik Andersen, who was stellar through most of the season for Toronto. At 28 years old, he's hitting the peak of his career and he showed he can handle the pressure when it counts.
Then you evaluate Toronto's defence corps, heavily criticized for lacking a top-four right-handed defenceman. Sure, the Leafs are missing their Drew Doughty, but comparing this group to the defence corps Pittsburgh won with last year without Kris Letang, there isn't all that much of a gap skill-wise. Morgan Reilly struggled a bit last year, but he's still on pace to be a permanent top-pair defenceman, Nikita Zaitsev produced great offensively, for what was just, keep in mind, his rookie season and Jake Gardiner…was actually solid for most of the year.
Add in now Stanley Cup champion Ron Hainsey and background pieces like Connor Carrick and Travis Dermott (or any other prospect) and Toronto's defence isn't weak. It's average or even a touch better, not the wreck a lot of people make it out to be. I'll make a bold statement and say it's one that can carry Toronto deep into the playoffs.
Maple Leafs Comparisons
Comparing the Leafs' group of young talent to the teams that came before, it shouldn't seem out of the realm of possibility that the Leafs could contend. The Pittsburgh Penguins were in the Stanley Cup Finals in just the second year with Sidney Crosby and Evgeni Malkin together and won the year after. The Chicago Blackhawks were in the Eastern Conference Finals in just the second year with Patrick Kane and Jonathan Toews together and won the year after that. Just because Toronto's core group of players is young, doesn't mean they aren't ready to win.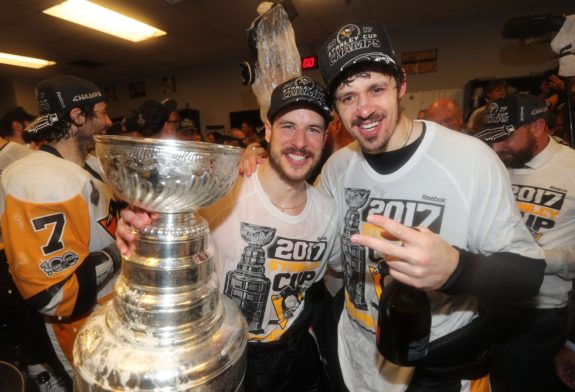 Most of the other teams in the Atlantic Division arguably got weaker. Ottawa is down Marc Methot, Montreal lost Alex Radulov and Andrei Markov, and Boston is in a perpetual state of "we're still trying to be competitive with aging players, but refuse to fully rebuild." This is the time for Toronto to capitalize.
Now, there's still beyond an excellent chance the Leafs won't win the cup this year. Pittsburgh will ice what is still probably the best team in the NHL's salary cap era. They won't be easy to beat. The New York Rangers improved and Columbus got Artemi Panarin. The Eastern Conference still looks scary good. But this is the time for Toronto to start trying. They don't need to win this year, but the mindset should no longer just be "let's see what happens." This is the time for it to change to "we're ready to contend for a Stanley Cup."
Ben is a journalism student at Ryerson University and covers the Toronto Maple Leafs.