The Buffalo Sabres haven't seen the playoffs since the 2010-2011 season. For some of those seasons, they were so awful that a telescope was the only thing that might have given them a glimpse. Owner Terry Pegula cleaned the front office at the end of last season, ushering in new general manager Jason Botterill and new hope for the long-suffering fans of Western New York. It is Botterill's job to bring the playoffs into immediate resolution.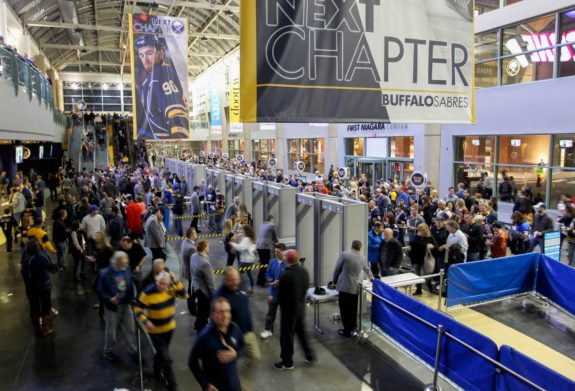 The frustrated fanbase has been waiting. Beyond patiently. Year after year, they have heard the right words but not seen the right play—or players—to back up those words. Fans want the playoffs and they want them this season.
Botterill Hedging His Bets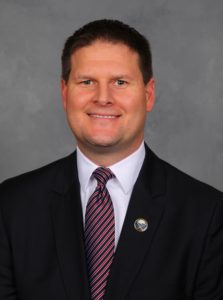 There's no doubt Botterill feels the pressure to succeed. At the same time, he knows that he can't risk taking a step backward by re-beginning the rebuild. Therefore, he's using this year as a season for assessment to determine who will be a part of the Sabres' future. One-third of the roster will be given a chance to prove that they belong; they've been offered 'show me' contracts. Another six players have contracts expiring after this season.
Prove You're Part of the Solution
It's time for these players to show what they've got. It's time to find out if they're contributing parts of the future success of the team and worthy of a long-term investment.
The following players were inked by Botterill since he joined the Sabres:
Zemgus Girgensons
Restricted free agent Zemgus Girgensons just signed a two-year contract worth an average of $1.6 million per year.
The 23-year-old Z-train had his best year with Ted Nolan behind the bench. Since then he's been almost invisible. He's scored just seven goals in each of the past two seasons while playing in over 70 games each year. His lack of production is disappointing. Some will point to Dan Bylsma and his 'system' as the reason for that. Others are taking it in stride, accepting the fact his ceiling is as a penalty-killing specialist with a bottom-six player role. Regardless, he has versatility—he can play center or wing and could be a flip-able player come the trade deadline.
The deal isn't expensive for the team and it keeps Girgensons' rights with the team when it's due.
The Sabres have signed Zemgus Girgensons to a two-year contract with an average annual value of $1.6 million. https://t.co/65PWU3KaL5

— Sabres PR (@SabresPR) August 17, 2017
Robin Lehner
Restricted free agent Robin Lehner signed a one-year, $4 million deal. The 26-year-old's rights will remain with the Sabres after the 2017-18 season. Despite playing with a merry-go-round of blue-liners with questionable NHL skill and speed, Lehner put up respectable numbers last season. GM Botterill isn't sold on that small sample. Yet. Lehner will have this year to prove that he can be a true No. 1 goalie by intimidating shooters with his puck-stopping instead of just his intensity and crazy eyes.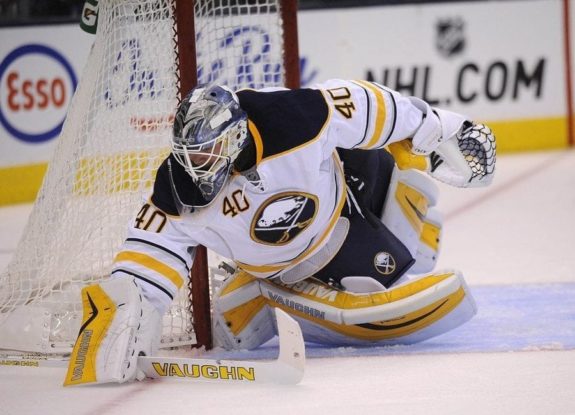 Johan Larsson
Larsson's deal, $1.475 annually for two years, keeps the 25-year-old a restricted free agent after the 2018-19 season. Used as a defensive third-line center and penalty killer, Larsson has shown that he can contribute on the scoresheet when healthy. Botterill will need to see more production and continued quality defensive zone faceoffs to remain in the blue and gold.
Viktor Antipin
Antipin's entry level deal pays him $925,000 for the 2017-18 season. The 24-year-old blueliner will also be a restricted free agent when his deal has expired. Entering into his ninth professional season, the 5-foot-10, 180-pound Antipin is expected to be a fixture in the Sabres' top two pairings. He has the potential to be a stabilizing force in his own zone while contributing in the offensive zone.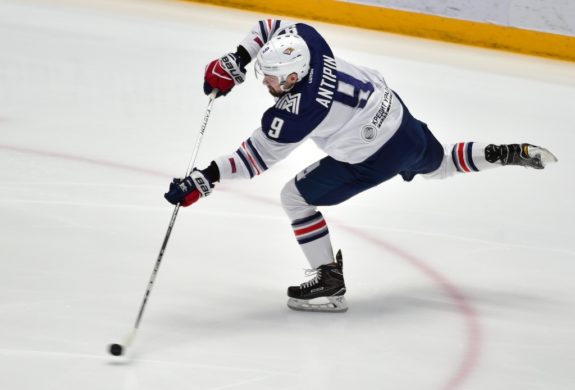 Nathan Beaulieu
Beaulieu, acquired from the Montreal Canadiens, signed a two-year deal paying him $2.4 million annually for two years. This is truly a make-or-break contract for Beaulieu. The former first-round pick can skate and has decent size at 6-foot-2 and 210 pounds. But he wasn't able to shine or even consistently crack the Habs' lineup. Botterill has taken the chance that the left-handed Beaulieu will blossom under the tutelage of Sabres rookie head coach Phil Housley.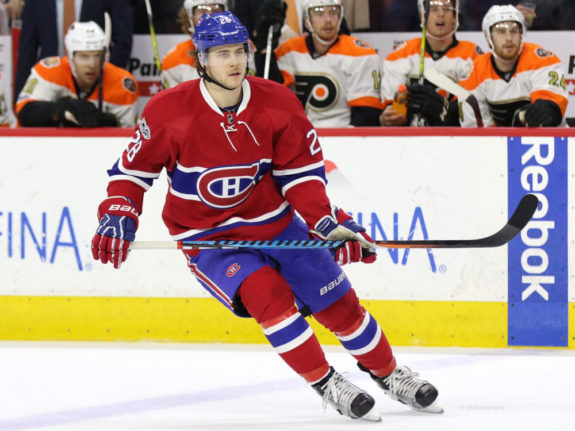 Evan Rodrigues
The 24-year-old speedster inked a two-year deal paying him $650,000 annually. He'll be a restricted free agent after the 2018-19 season. Jack Eichel's college linemate was given a look last season, posting four goals and six points while averaging 13 minutes per game in 30 games. If the undersized forward (5-foot-10, 180 pounds) can't continue to mature, his roster spot will be in Rochester with the Americans rather than in Buffalo with the Sabres.
Benoit Pouliot
Benoit Pouliot, a 6-foot-3 left winger drafted fourth overall in 2005 by Minnesota, was signed to a one-year deal worth $1.15 million. Botterill has taken low-risk chance that Pouliot can somehow become the player that hockey scouts have always thought he could be. To date, he's had more chances than a cat has lives. In Buffalo, he will try to shed the reputation of being a talented yet lazy player who can't stay out of the penalty box.  Like Beaulieu on the blue line, Pouliot is a project looking at his last NHL-level contract if he can't thrive this year.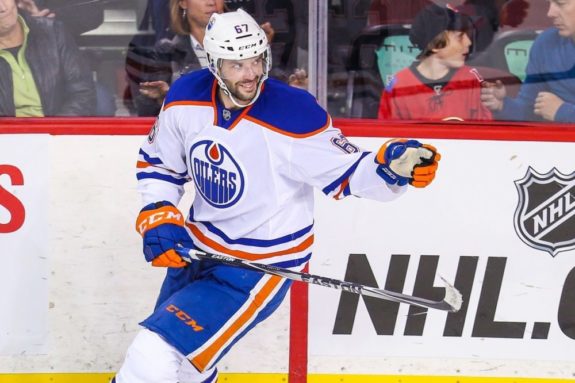 Jacob Josefson
Josefson, a 26-year-old Swedish forward, was signed to a one-year deal for $700,000 in July. The former first-round pick of the New Jersey Devils in 2009 has struggled to find his game. He has 60 points in 276 career NHL games, with his best year coming in 2015-16, when he scored put up 14 points in 58 games. He will be an unrestricted free agent at the end of the season. He could just be a low-risk depth player for Botterill.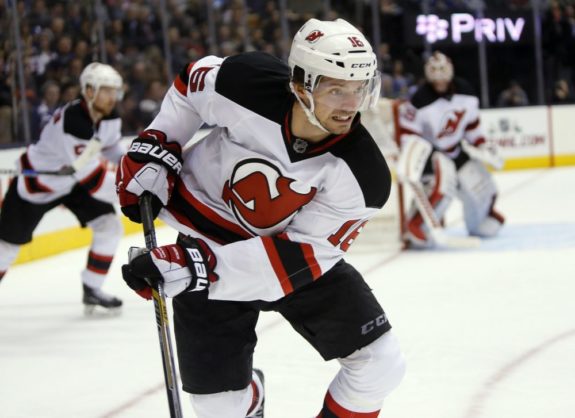 The following players were inherited by Botterill. Each contract will expire at the end of the 2017-18 season:
Sam Reinhart
Sam Reinhart, entering the final year of his three-year, entry-level contract, is banking on a stat-filled year in order to increase his leverage in salary talks. Otherwise, he could probably sign a value-priced deal now. A second-overall draft pick in 2014, Reinhart was selected ahead of Leon Draisaitl, William Nylander, Nikolaj Ehlers and David Pastrnak. More is expected out of Reinhart than the quiet mid-40-point player he has been in his first two seasons. Botterill has made it a point to say that he is taking a wait-and-see approach to a new contract for Reinhart.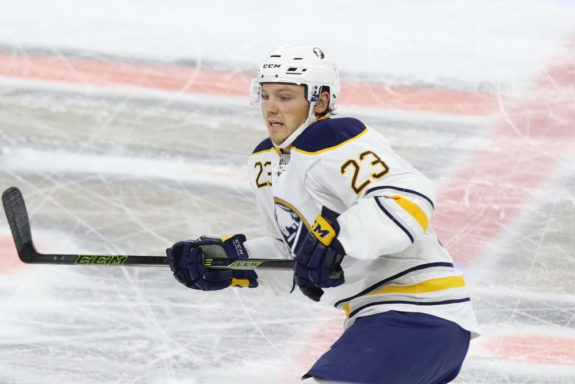 Evander Kane
Evander Kane is in the last year of his six-year contract that pays him $5.25 million annually. Kane will be an unrestricted free agent when his contract is up. A healthy Kane might be a 30-35 goal scorer; a commodity scarcely found but desperately sought in today's league. But, with Kane, more comes with him than just the potential to score 5-on-5 goals. Questions remain about his commitment, his off-ice activities, and selfish play. Botterill may be in a position to make a trade for a much-needed defenseman at the deadline if the Sabres are not in contention. Of course, the conundrum is then what to do about replacing his scoring.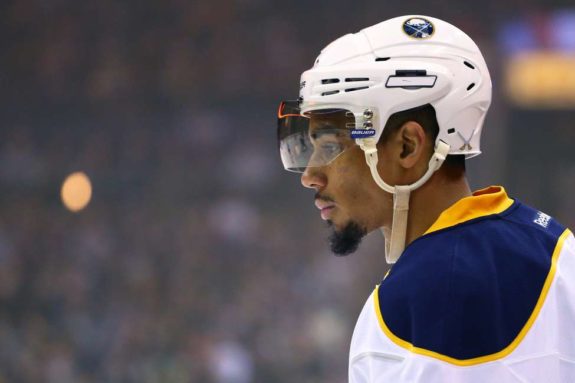 Nicolas Deslauriers
Nicolas Deslauriers is in the last year of his two-year deal signed in June 2016 that pays him $775,000 annually. D-Lo will be an unrestricted free agent when his contract ends. Deslauriers is the kind of player that Western New York fans love; blue-collar, hard-working, and tough as nails. One imagines that with the offseason trade of Marcus Foligno, Deslauriers' value went up as he is the only Sabre capable of dropping the mitts to protect the team's young talent.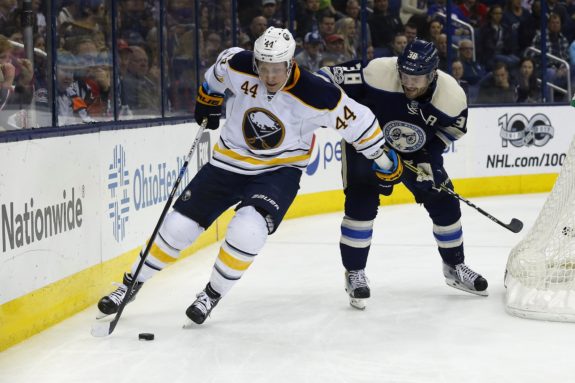 Josh Gorges
The former Montreal Canadien, Josh Gorges, is in the last year of his six-year, $23.4 million contract. It pays him $3.9 million annually. He'll be an unrestricted free agent at the end of the season. Gorges is half a career past his prime. In his three seasons with the Sabres, he's tallied 24 points while compiling a minus-38 plus/minus rating. The Sabres will benefit from getting out from under his bloated contract originally signed with the Habs but assumed by former general manager Tim Murray.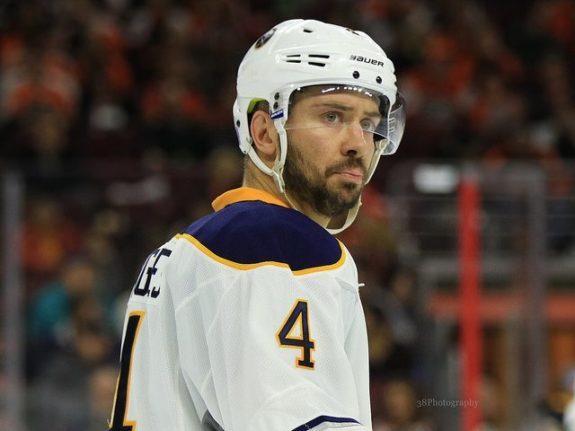 Jack Eichel
Eichel is in the last year of his three-year entry level contract with the Sabres. He'll be a very rich man once he and Botterill come to terms on a contract. There's no doubt the Sabres want to keep the young phenom as a cornerstone of the franchise for the long term. Also, Eichel has stated publicly he wants to sign an eight-year extension. The hang-up is about money, especially in light of Connor McDavid's and Leon Draisaitl's whopper contracts signed this offseason.
"I've made it clear that I want to be a Sabre. I want to be in Buffalo when we start winning," said Eichel in a story published Friday in his hometown paper, the Lowell (Mass.) Sun. "I want to reward the city. It's been two great years. I don't want to go anywhere else."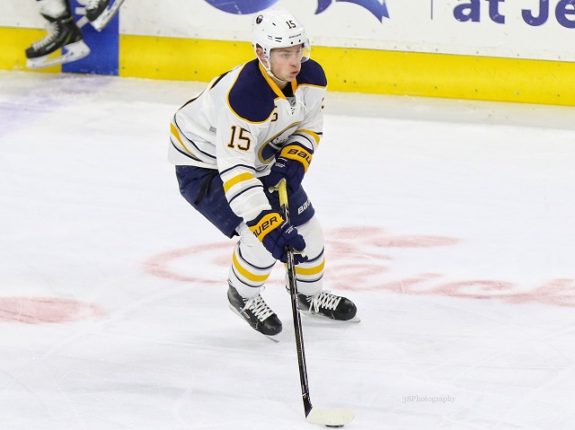 Decisions and Destiny
It's clear that Botterill has offered several short-term contracts in such a way that all of the players themselves will sort out who stays and who goes by virtue of their play. It puts the onus on the players to perform to determine their future. And for Botterill, it makes his decisions about who to keep that much easier.
Jeff has been covering the NHL for over a decade for various sites. He's been with The Hockey Writers as a lead Sabres writer three years, while also writing a satire column called "Off the Crossbar."